Stitched 720
Big trick combos demand a dirt bike that's not only agile in the air, but also handles every impact with ease. Our answer: The Stitched 720 Pro.
A 12.7kg full-suspension slope bike

The Stitched 720 is brawny yet lightweight and easy to maneuver. These burly aluminum frames shrug off the same "Category 5" abuse as our DH models yet are easy to toss around and get airborne.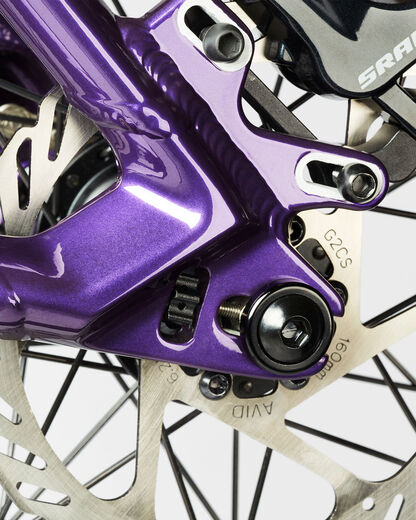 Hassle-free maintenance
The Stitched 720's horizontal dropouts feature integrated chain tensioners and adjustable IS brake mounts, making it easy to keep your chain tight, your wheel straight and your ride running hassle free.
A bombproof build

Built to take a beating. We equipped the Stitched with burly cranks, wheels and dirt jump-specific suspension so your bike never comes up short, even if you go big...and come up short.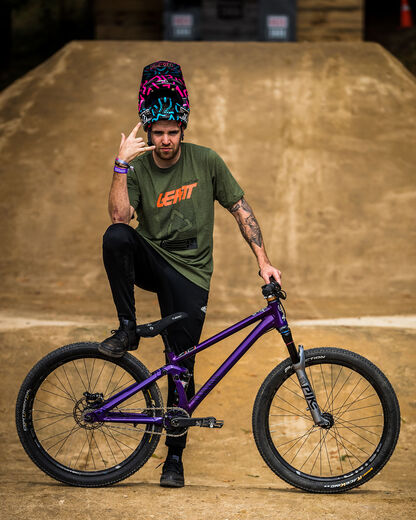 Shaped by the best
Shaped by the best riders on the Freeride World Tour, the Stitched has racked up wins and blown minds beneath the likes of Thomas Genon, Tomas Lemoine, and Fabio Wibmer.
Color:

Storm Grey

Color:

Purple Trasher

Color:

Storm Grey

Color:

Purple Trasher
Bike service direct from the experts
Canyon Service

An annual inspection will prolong the lifespan of your bike and keep all major parts working perfectly.

Learn More