SPEEDMAX CF SLX
9 watts faster at 45 km/h. A lighter frame. Disc brakes. Multiple race-engineered integrations to give you the fastest split ever.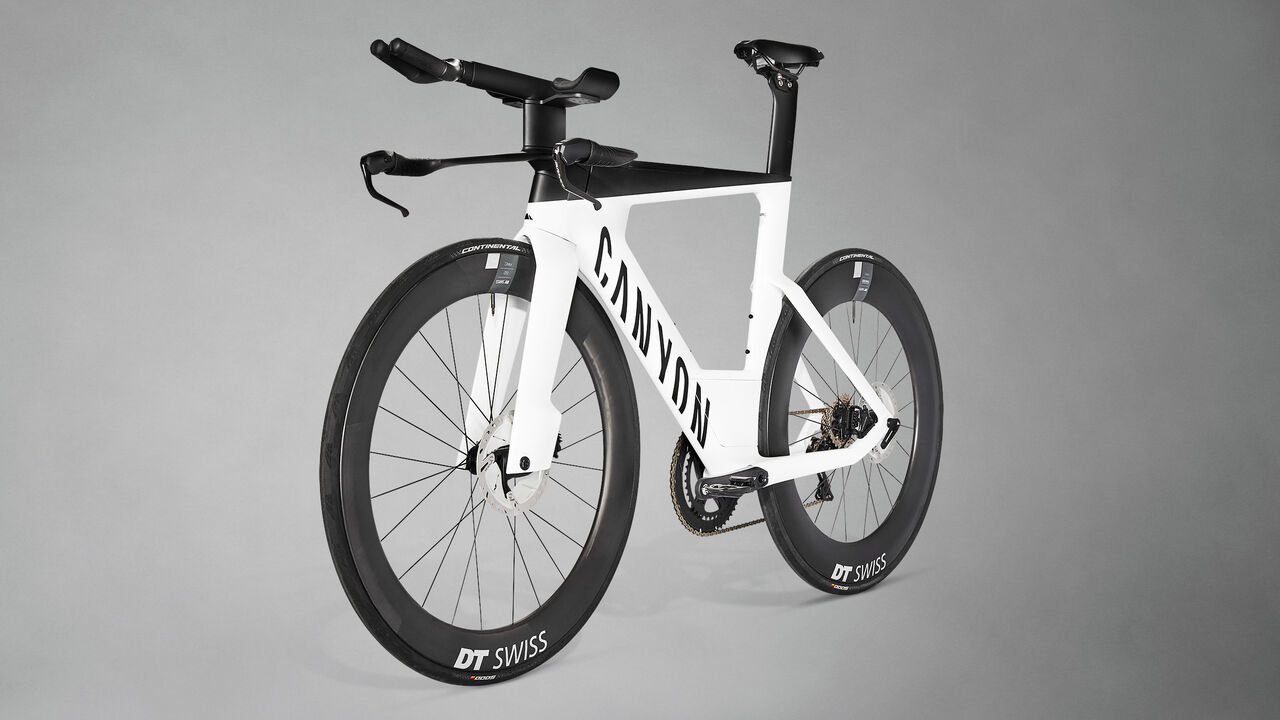 Unlimited, simple cockpit adjustability
The highly modular design of the Speedmax CF SLX cockpit enables you to refine you fit to the nearest milimeter. In fact, with stepless extension length and grip angle adjustment, you get an unlimited amount of different configurations for ultimate fit flexibility.
Designed for endurance

Nutrition and repairs - the 4th discipline of triathlon. Integrated solutions give you more options to stay on your bike with no shift in your position.
Customising your Speedmax CF SLX
World-class performance means nothing without world-class comfort. To stay fast and powerful on the longest races, the two go hand-in-hand.

That's why the Speedmax CF SLX is fitted with high-grade contact points, exclusively developed together with Ergon, that deliver next-level front-centre comfort.
The triathlon experts
Speedmax CF SLX FAQs
Speedmax CF
A CFD-optimised tri bike that's anything but entry level.