Spectral:ON Gear
The Spectral:ON features a whole heap of custom designed kit and accessories designed for maximum action.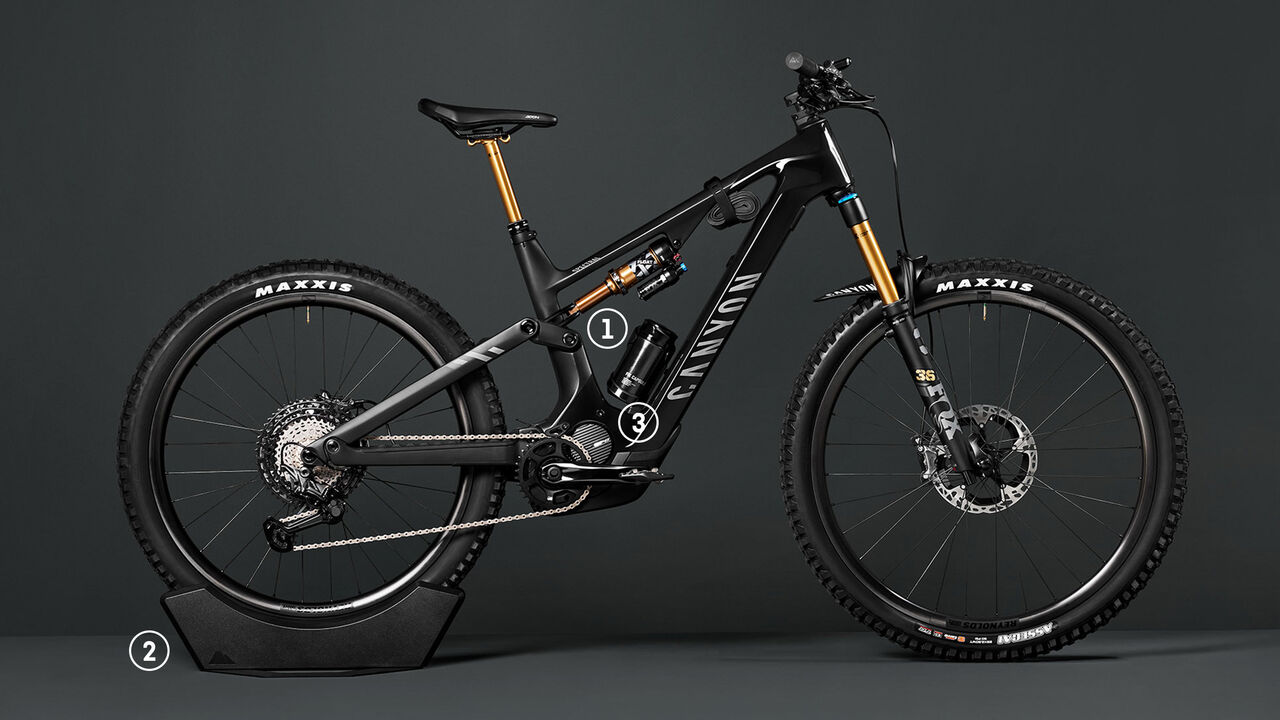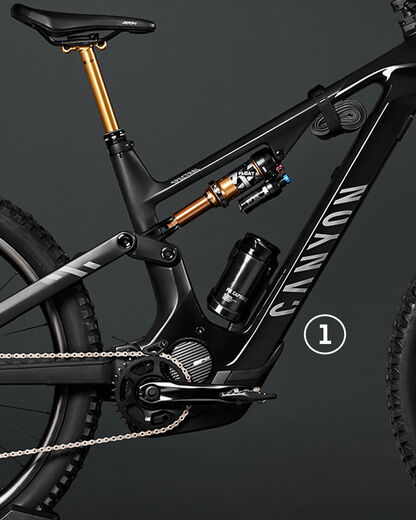 CANYON Sideloader Spectral:ON
The Canyon Sideloader Spectral:ON Bottle Cage was specially designed to fit the new Spectral: ON frame. With a streamlined look to complement Canyon EMTB platforms, the cage uses a right side sideload design and is made from a long fibre injected thermoplastic, weighing 64g.
Canyon HOME Bike Stand
Sleekly designed and compatible with all tyre sizes from 25-120mm, the Canyon Bike Stand proudly displays and securely stores your bike. All wheel sizes are catered for, from 26'' through to 29'', the 2.8kg weighted base provides stability and assembly is easy.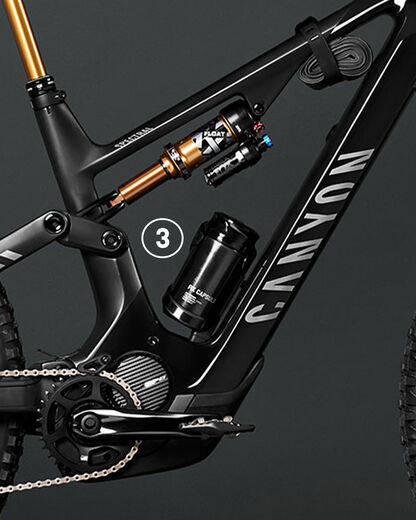 Canyon FIX Tool Capsule
The Canyon FIX Tool Capsule is a versatile way to carry ride essentials. FIX 3-1 Tool and CO2 cartridges can be screwed into a tray at the top of the container and the capsule can also be used as a traditional tool container.
Because your bike deserves it
Pedals, bottle cages, tubeless kits....you name it, we´ve got it. The perfect accessories for your Spectral:ON are right here