Canyon launches new Dude 2021
Canyon´s Fatbike gets bigger wheels, fresh colours and new parts for 2021!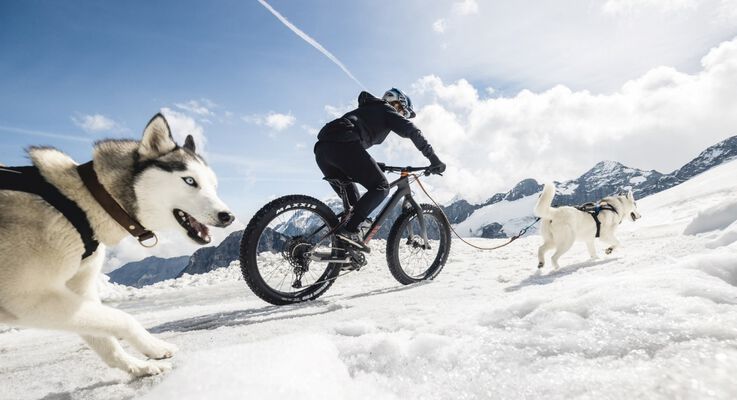 The new 2021 Canyon Dude is here and even more awesome, with a range of new updates that make the bike more capable and more fun than ever before. While other fatbikes have come and gone, doing little more than following the industry's latest hot trends – the Dude is here to stay, and it just keeps getting better and better.

Built around a superb carbon frame with a more agile geometry than comparable fatbikes in its class, the Dude is known and loved for its nimble handling out on the trail. It's also outstandingly versatile: thanks an adjustable dropout system, riders looking for more stability can dial in the perfect setup for their needs, too.

With this in mind, the 2021 Dude features the exact same tried-and-tested geometry as its predecessor. What has changed, however, is the wheel size. The Dude now has 27.5-inch wheels: a change bringing multiple benefits over the previous 26-inch setup. Now, the bike rolls easier over small obstacles, carries momentum better, and fits a wider range of tyres and wheels – such as the superb DT Swiss wheelset exclusively developed for the Dude, as well as the grippy Maxxis tyres featured on both 2021 bikes, the Dude CF 8 and CF 9. And it's not just the wheels that are getting bigger: the CF 9 now also features a 120 mm Manitou Mastodon Pro fork – with a significant 20 mm more travel than the previous edition.

And there are many more spec updates across the range, too. Now, all Dude models will be one-by only, with SRAM drivetrains combining 30-tooth chainrings on the front with 12-speed, 11-50 cassettes on the rear. Further updates include powerful SRAM G2 RS brakes on the Dude CF 9, the new addition of a dropper post on the CF 8, and new grips, saddles, and cockpits. There are also a range of new fresh colours – alongside a striking Volcano look on both bikes, the CF 9 will now be available in Aurora, with new Deep Forest shades on the CF 8.

The result? A fatbike that's ready for even more adventure. That lets you ride with even more freedom. That looks even better. That's even more fun over snow, sand and mud. For riders who have ridden everything, everywhere, and still want more. It's awesome, Dude!