Canyon Sender CFR vs. Sender Aluminium
We offer two frame versions of the Sender: the high-end CFR platform and the more affordable aluminium models. You may wonder: Which Sender model is right for you, Aluminium or Carbon, Sender AL or Sender CFR?
Some riders swear by the unrivalled performance of carbon fibre, while others favour the excellent value of aluminium frames. That doesn't make it easier to decide which bike you want to invest in. We know this, which is why we have compiled the following guide explaining the properties of the two materials. That way, you can be sure you choose exactly the right downhill bike for you and the way you ride.
The weight debate: is less always more?
Aluminium has a long-standing reputation as a great material for building bikes. But when it comes to weight savings for competitions like in downhill racing, where it comes down to a fraction of a second, there are no two ways about it: carbon is lighter. This also affects enduro riders, who don't want to be weighed down on the uphill transfer stages. The fundamentally different manufacturing process means that carbon fibre offers virtually unlimited possibilities for frame designers, and wall thickness can be tailored to the requirements of each individual section.

And yet, aluminium cannot be discounted as a frame material for downhill racing. The slightly higher frame weight makes the bike more stable at high speeds on rough terrain, which improves handling and helps preserve momentum.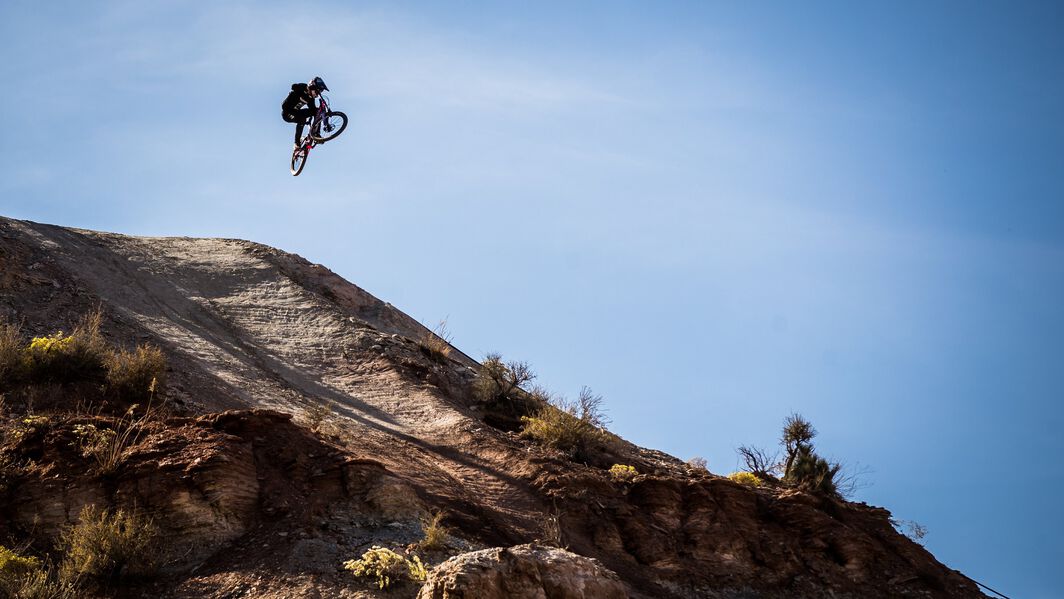 Stiffness
Carbon is stiffer than aluminium. As a result, a carbon fibre frame offers the most direct feedback from the ground and will react to even the smallest steering input. Especially in a high-stakes competition, this can make the difference between falling behind and making it to the podium. Aluminium, on the other hand, offers a little more flex, which makes it more forgiving and slightly less responsive in terms of handling. Ideal for downhill, trail, and enduro riders who don't have to fight for every last second.

In fact, even World Cup riders have recently started turning away from super stiff components. Some racers even set up their carbon wheels with lower spoke tension to get a little more flex and better control on the track. This goes to show that a stiffer bike isn't necessarily the be-all and end-all of downhill racing. It all depends on your riding style and your individual goals.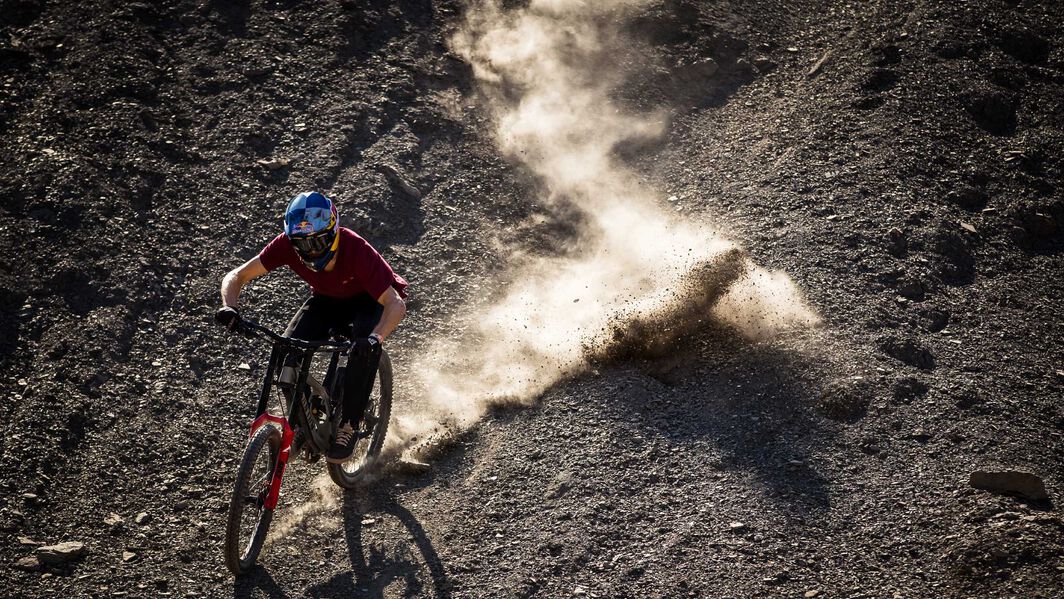 The price is right
Carbon frames are typically more expensive than their aluminium counterparts. So if you can afford it, why not spring for that fancy carbon fibre model? The components on the bike might be another consideration. Would you rather have the more expensive carbon frame with average components or the fully decked-out aluminium model? Another point worth considering is whether you might want to upgrade certain components down the line or whether you are going to stick to the factory build. The choice is yours.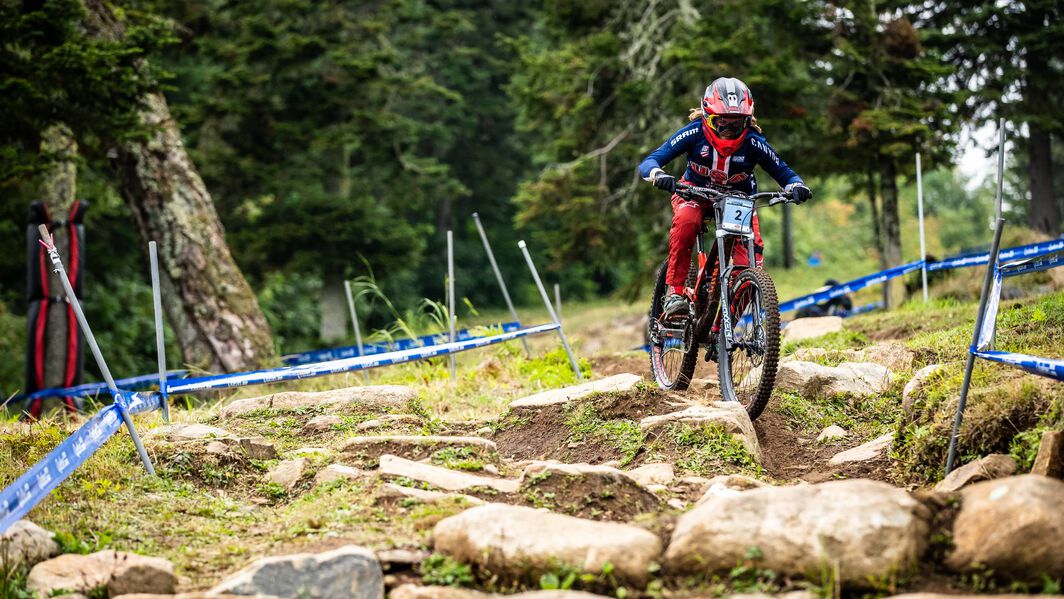 Tried and tested in the lab and on the toughest trails
So what about durability? We've all heard people say that aluminium is more robust than carbon. But as it turns out, it's not quite that simple. In recent years, there have been major developments in carbon manufacturing and the use of high-tech fibres. As a result, carbon and aluminium are on a par in terms of durability. Every material reacts differently in case of a crash or other hard impact. Those situations can lead to extreme and unpredictable forces, which in the worst case can cause structural damage. To protect against this as much as possible, Canyon owns one of the most advanced testing facilities in the business, including several CT machines that we use to scan frames and components to ensure wall thickness is always exactly as specified. We also test our frames and components under extreme forces on our test rigs, simulating the stress of a bicycle's entire service life. Last but not least, our bikes and components are constantly being evaluated and put through their paces by our developers, product managers, and of course our CLLCTV team riders. On race courses, in the woods, and in the mountains. That way, you can rest assured you always get the high level of quality you expect from Canyon.