Canyon FLASH 800 Frontlight Set
Color only available to members. Register .
Availability:
Delivery within 3-10 working days
Current delivery times information.
Read more
If you're not 100% satisfied with your Gear purchase, return it within 30 days in an unused condition for a full refund. The 30 day period starts once you receive your goods and is complied with by return of the goods to us within 30 days.

We take responsibility for defective products. If you notice any inherent issues with your Gear within a two-year time frame of receipt, please fill out a Guarantee Request under Customer Service below.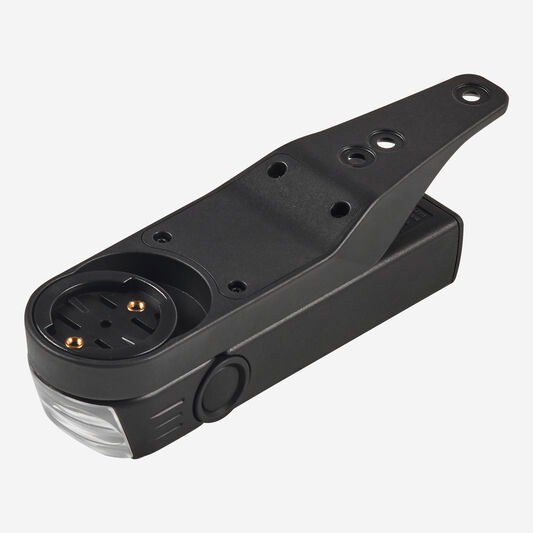 Canyon FLASH 800 Frontlight Set Seamless integration and retaining the clean look of your Canyon bike were key considerations when designing the Canyon FLASH 800 Front Light and Computer Mount. We wanted to create products that blend perfectly with Canyon CEP cockpits while complementing our design language. The light attaches via magnetic mounting on the mount's underside and mechanically locks into place to ensure a secure hold.

It emits 200lm for 4.5 hours run time, 400lm for 2.3 hours and up to a super bright 800lm for up to 1.5 hours. Using a hinge mechanism, the light has an angle of 0-30 degrees and works in temperatures from -10 degrees to +40. The mount attaches beneath the cockpit using two screws and lets you use a Garmin or Wahoo computer at the same time as using the FLASH 800 light. The light is charged using USB-C and a cable is included with delivery along with two screws to attach the mount.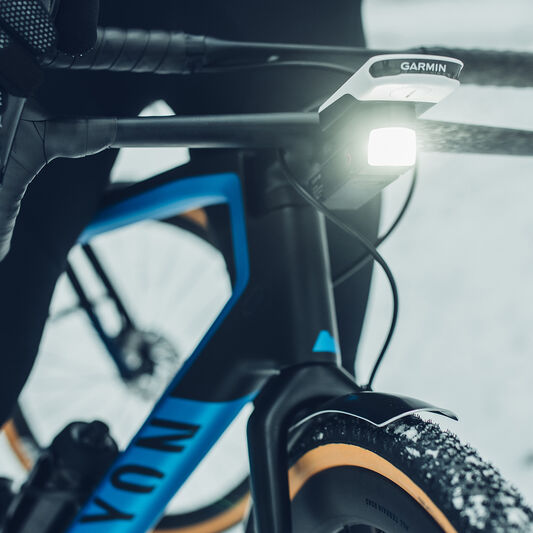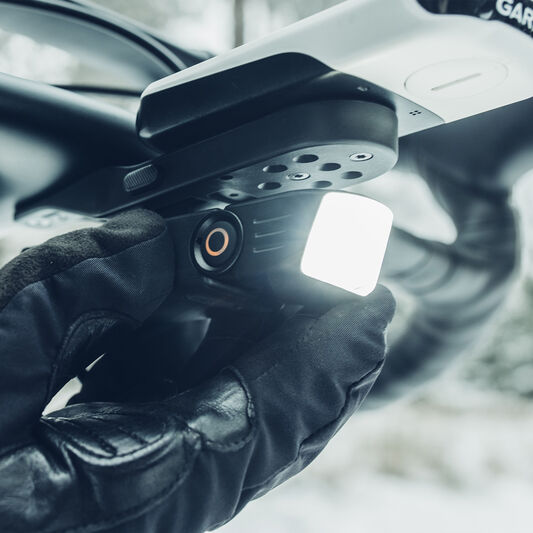 Information
The light should be held securely to the mount via a magnet and an internal mechanism within the mount.
A button on the mount releases the light.
However, if you can easily remove your light from its mount without pressing the release button or it is loose on bumpy riding surfaces, a removable panel at the top of the mount allows you to tighten the mechanism and secure your light. This panel can be removed using a hex key.