Canyon FIX 3-in-1 Minitool
Color only available to members. Register .
Availability:
Delivery within 3-10 working days
Current delivery times information.
Read more
If you're not 100% satisfied with your Gear purchase, return it within 30 days in an unused condition for a full refund. The 30 day period starts once you receive your goods and is complied with by return of the goods to us within 30 days.

We take responsibility for defective products. If you notice any inherent issues with your Gear within a two-year time frame of receipt, please fill out a Guarantee Request under Customer Service below.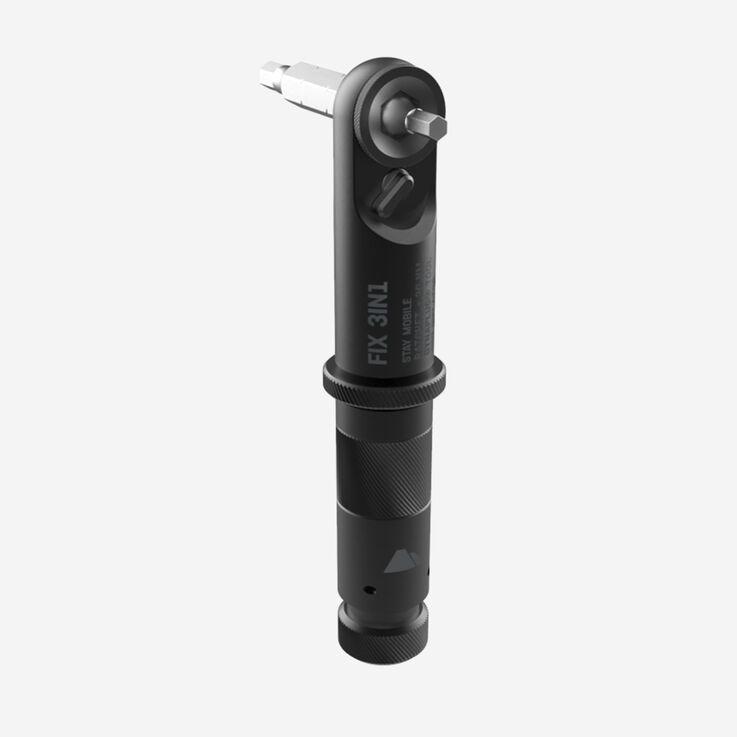 Canyon FIX 3-in-1 Minitool Nobody wants to be stuck at the roadside or trail with mechanical problems. We want to ride. Compact and seamlessly integrated, the Canyon Fix 3 in 1 Mini Tool provides a quick and easy solution to performing tubeless repairs, fixing flat tyres and other mid-ride maintenance. The black zinc coated upper half of the tool is a 90 click ratchet head with 4 S2 steel tool double bit attachments, both Allen and Torx. The removable lower half features an integrated Dynaplug® tubeless repair tool (U.S. Pat.8,707,829), offering a fast, easy-to-use, permanent fix for tubeless tyres. The anodized lower half also acts as a CO₂ inflator, attaching to the tyre valve at one end and the CO₂ canister at the other, ensuring you'll be ready to ride in no time. Weighing just 42g and measuring 96x16mm, this is a pocket essential that no rider should be without.
Average customer rating
4,5 out of 5
11 customers reviewed
Canyon FIX 3-in-1 Minitool Gallery