Canyon FIX Minitool
Color only available to members. Register .
Availability:
Delivery within 3-10 working days
Current delivery times information.
Read more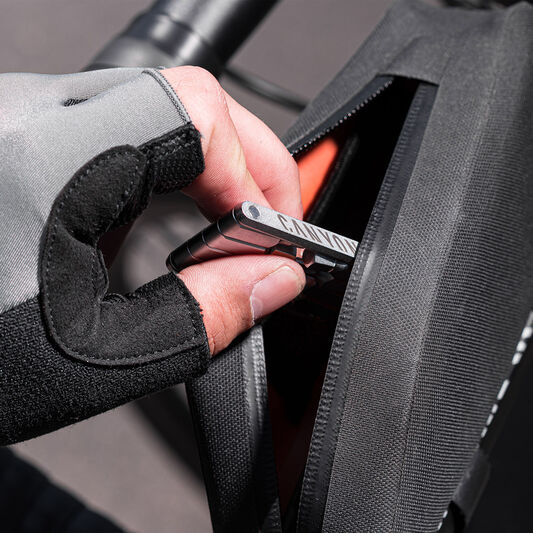 Canyon FIX Minitool A sleek design, intricately machined, the Canyon Fix Minitool is a customisable pocket-sized workshop for road and MTB platforms. This ultra compact tool has 8 pieces in its largest size with a supplied Allen key allowing riders to reduce it to 6 or even 4 pieces in its smallest and lightest configuration. The 5mm Allen key can also be converted to 8mm with an included piece. This means riders can customise the tools they require for their bike. Constructed from S2 steel usually used for high-strength tools and a CNC machined side, the Fix Minitool is impact-resistant, offering outstanding strength and toughness. For functionality, longevity and aesthetics this is the only mini tool you'll ever need.