Torque Mullet CF Fabio Wibmer
Color:

Shockwaves

Color only available to members. Register .
Color only available to members. Register .
Current delivery times information.
Read more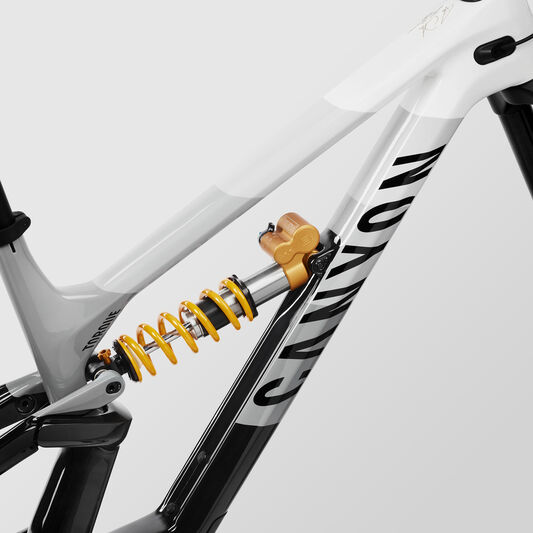 Front Fork Travel

170 mm

Material

Carbon (CF)

Weight

14.82 kg
Torque Mullet CF Fabio Wibmer This limited-edition Torque is your chance to get the same freeride bike as ridden by MTB star Fabio Wibmer! With mullet wheel sizing and premium components, get it and turn every bike park and trail into your playground.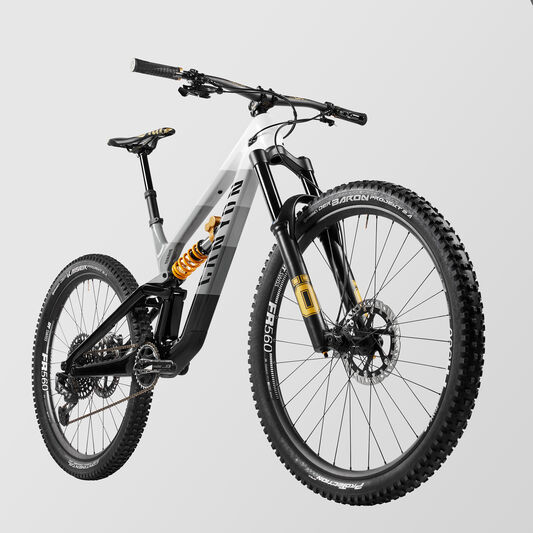 Mullet wheel sizing
Named after the cult-status 1980s haircut, mullet mountain bikes combine the benefits of both wheel sizes on one bike. Just like the hairstyle, they're all about business at the front, and party at the back. A front 29-inch wheel takes care of the hard work, with its incredible rollover and massive traction. At the back, a smaller 27.5" wheel is super-agile, ready to get the party started at the jump line.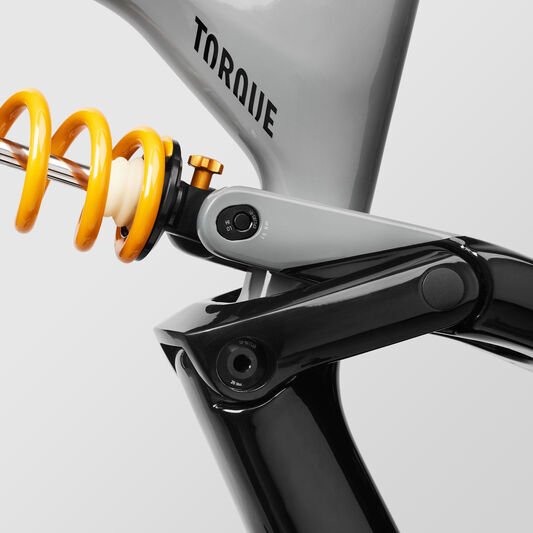 Adjustable frame geometry
If you want to take the Torque's incredible versatility to an even higher level, you can adjust the frame geometry using the flip chip located at the seatstays. Pick between two positions: LO and HI. We ship the Torque in LO setting. When you turn the chip by 180 degrees, the head tube angle and seat tube angle get 0.5° steeper (64° and 78° respectively), and the bottom bracket height increases by 8 mm, for more ground clearance and direct handling.