Top 10 gravel riding accessories
We share our favourite gravel riding accessories from the obvious to the more obscure.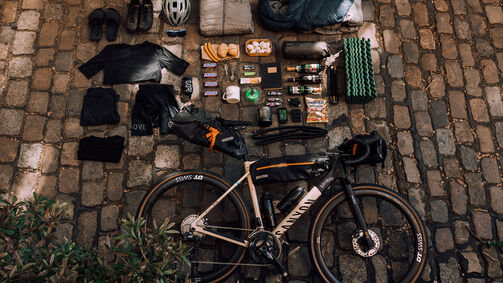 Now you've got your gravel bike and you've honed your gravel riding skills, you're ready to take it up a notch. You might be planning a bikepacking overnighter, rounding up your friends for an epic adventure day or simply exploring new territory at party pace.
Whatever your plans, we've made a list of gravel riding accessories we think will add value to your journey. In no particular order, make sure these accessories are on your kit list.
1. Bikepacking bags
Gravel bikes can take you to places far away from civilisation. This means you may need to pack a bit more than you ordinarily would on a road ride. Bikepacking bags are great for storing extra snacks, additional spares (see below for repair kit recommendations) and layers of clothing such as a rain jacket.
2. Snacks
Figuring out your nutrition strategy while you ride is sometimes easier said than done. If you're planning to take part in some gravel races, you'll want to think seriously about fuelling properly.
If you know you'll be away from resupply points (shops, supermarkets etc.) then make sure you pack enough to see you through. There are plenty of options for calorie dense foods that'll keep your energy levels high including dehydrated meals, nuts and seeds, oat bars and dates.
GRL PCK rider Laura Claus is a huge fan of a top tube bag on her Canyon Grizl for storing her snacks.
"My favourite snacks are banana bread and pretzels, which I can easily reach from my top tube bag while I ride."
3. Gravel specific cycling kit
There's nothing worse than being uncomfortable while riding a bike. Gravel cycling has different demands from rider and kit alike. You're likely to ride on all kinds of terrain in any weather, so you need to be prepared.
Our Adventure Collection is a great place to start if you're looking for versatile gravel cycling kit. Discover the benefits of merino wool with many of the garments in the range.
Cargo shorts are great for long distance rides and gravel races. The pockets on the side of the legs mean you can easily reach your phone, snacks or spares when you need them most.
Ensure you're wearing comfortable gloves and cycling shoes (our cycling shoes buyer's guide may help you out here) on the other contact points with the bike and you'll be ready for anything the trail throws at you.
4. Dropper post
Mountain bikes have been specced with dropper posts for years. They enable you to throw your weight over the back wheel on steep, loose descents. Many riders now reap the benefits of a dropper post on their gravel bikes, which in turn enables them to tackle more challenging terrain.
Check your bike's compatibility to see if you can install a dropper post.
5. Water bottle with a lid
Obviously water is necessary during any bike ride, however there are many ways to store it. Mountain bikers tend to use hydration packs due to limited space inside the frame for water bottles. You can also use them on gravel rides, however gravel bikes have much more room for big water bottles.
If you're riding on dusty or muddy trails, the chances are it'll flick up and stick to the spout on your water bottle. Imagine your surprise and disgust when you reach for your water bottle in desperation only to be greeted with a mouthful of who knows what from the trail.
Water bottles with lids combat this by keeping the spout out of the firing line of trail debris.
6. Repair kit
Just like any other bike ride, you're going to need to pack a few spares. Think puncture repair kits, tubeless repair kits (like Dynaplug for example) and even a spare tyre if you're days away from resupply.
Don't forget the usual tools such as a pump, tyre levers and multitool, so that you're able to fix your own mechanicals on the ride.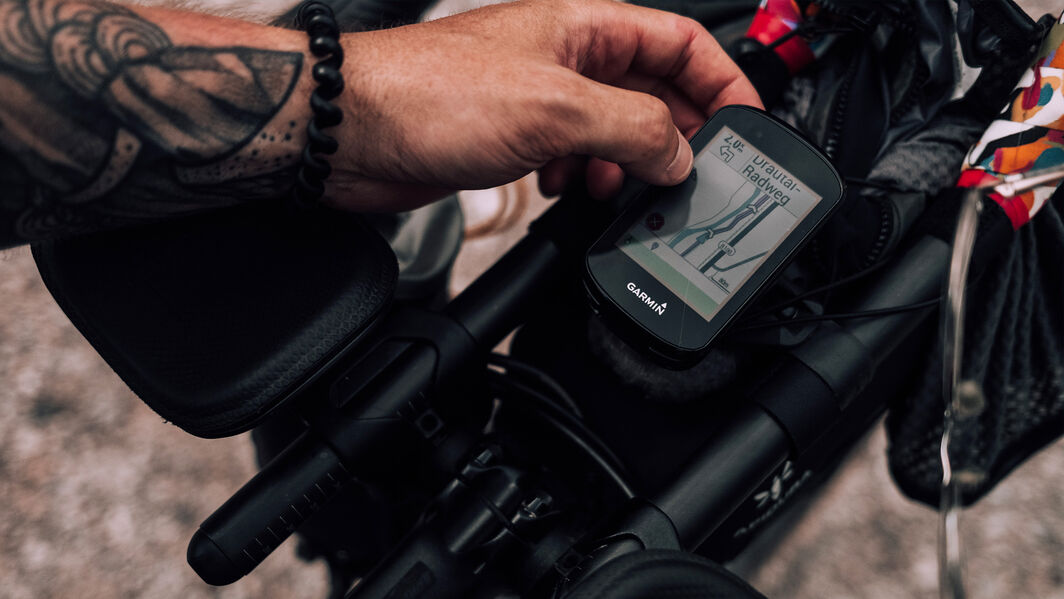 7. GPS device
Knowing where you're going is half the work when you're out gravelling. A GPS device takes the hard work of map reading out of the equation.
Connect your device to a cycling navigation app like Komoot and you'll be well on your way to discovering the road less travelled and the trail more gravelled.
Make sure you have the right GPS mount for your bike and device, so that it stays in place the whole time.
8. Battery pack
For longer gravel rides, you'll need to keep your electronics charged up. A small USB battery pack is easy to stow in your bags or jersey pocket and can provide a few hours of extra charge for your phone, GPS device or bike lights. Remember to pack the right cables too!
9. Sandals
Hear me out on this one. They're not necessary on every gravel ride but we're firm believers in being ready for every eventuality.
Strapping on a pair of sandals to your bikepacking bags means you can maximise your time off the bike in the height of summer. Don't tell the fashion police, but they look great with a pair of cycling socks too.
A pair of lightweight sandals are perfect if you want to add a swim spot to your bikepacking route, pull over for a mid-ride picnic with your friends or wander around town out of your cycling kit. There's no better feeling than letting your toes breathe after a long day cooped up inside a pair of cycling shoes.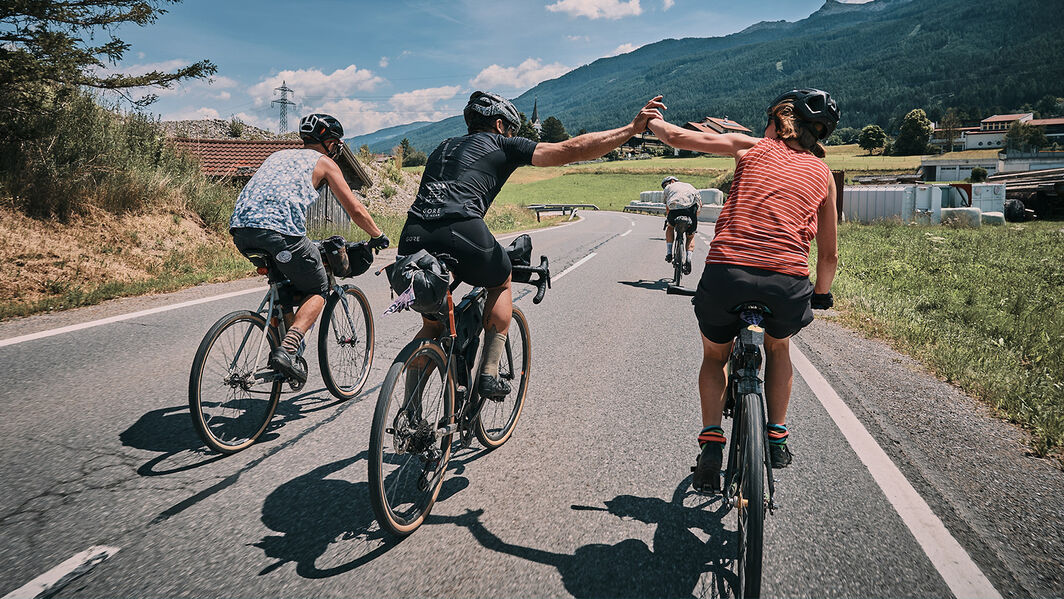 10. Friends
We're thinking outside the box in terms of accessories at this point, however what's a ride without good company? Friends can elevate your ride whether it's a quick hour's loop or a week long bikepacking trip.
Find people who love riding as much as you and you'll never have a dull ride. Friends are the ultimate accessory to (mis)adventure.