Which mountain bike wheel size is right for you?
27.5", 29er or mullet bike setup? Let's take a look at the pros and cons!
Both 27.5 and 29-inch wheels have been around for years now. While a growing number of consumers are gravitating to 29-inch wheels, both wheel sizes have their benefits, which is why we offer both 27.5 and 29er models. We also offer some mixed wheel size (aka, "mullet") bikes, which blend the benefits of both wheel sizes.

Both wheel sizes appear frequently across the range of hardtail and full-suspension mountain bikes.

Here's a quick rundown of the pros and cons of both 27.5 and 29-inch wheels and an introduction to the mullet wheel size option.
The Pros and Cons of 27.5" wheels
More nimble and stiffer than 29" wheels

Often lighter and easy to flick around
Great for smaller riders
27.5" wheels aren't dead, in fact they're very much alive for many riders who enjoy gravity disciplines such as downhill and enduro. They offer quick acceleration over any terrain and are perfect for manoeuvering through more technical stretches of trail. All things being equal, a 27.5" wheel will be lighter and stronger than its 29" counterpart simply because of its smaller size and shorter spoke lengths. This enables you to flick the bike around the trails at speed and ride over jumps a little bit easier compared to 29" wheels, an important consideration if you're racing.

Smaller riders are often better suited to 27.5 inch wheelsets due to the drastic effect they have on the bike's geometry in those frame sizes. When descending a steep trail, it's possible to come into contact with a larger rear wheel as the rider shifts their weight towards the rear. This is the so-called crotch-to-tyre clearance! This issue is exacerbated on long travel mountain bikes hence many of our smaller mtb frame sizes come with 27.5" wheels.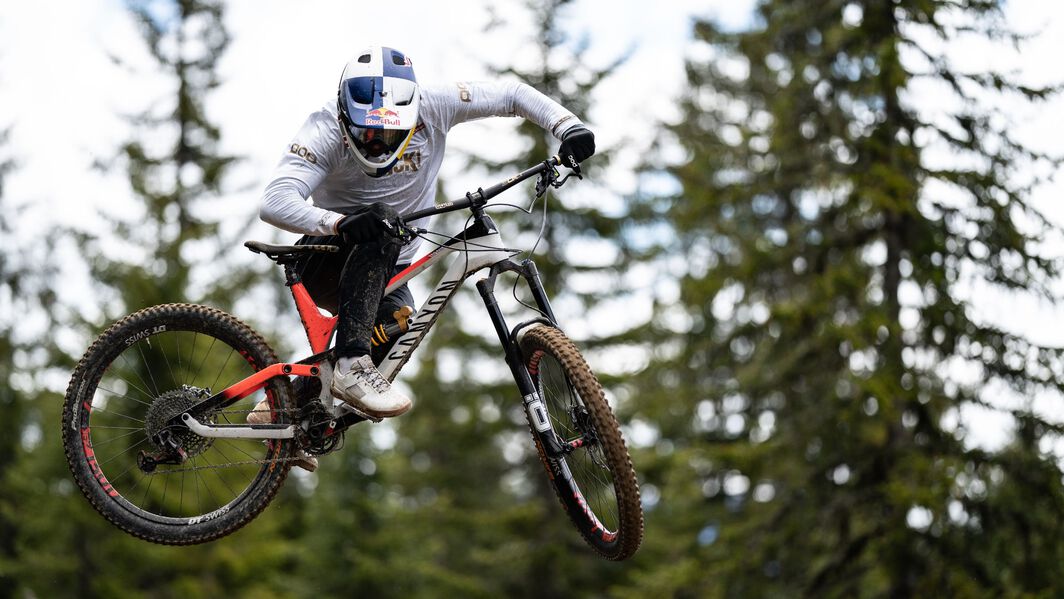 What are the advantages of 29" wheels?
Greater rollover capability

More traction and stability to increase the rider's confidence
Increased momentum
The beauty of a bigger wheel is that it comes with much more rubber. You'll have more contact with the ground over slippery rocks and rooty sections, which can give you a confidence boost where previously you didn't. Across technical terrain, 29ers really come into their own thanks to their ability to roll over just about anything in their path with ease. Despite a slightly slower acceleration, 29 inch mountain bike wheels hold their momentum better than 27.5" wheels, so once you're up to speed you'll be able to hold it there for longer. Another advantage of bigger wheels is that they enable you to choose a faster line over rocks, roots and loose logs helping you arrive at the bottom of the trail first.
What's a mullet bike?
A mullet bike is a MTB whose wheels are 29" up front and 27.5" out the back. Mullet bikes are becoming more common as riders strive to strike a balance between the advantages of each wheel size on one bike. A 29 inch front wheel offers stability, traction and the rollover advantage of a bigger wheel punching head first down the trail. The smaller rear end allows you to throw your weight further back and shaves off a bit of weight while capitalising on the extra stiffness and manoeuvrability of the wheel allowing you to show off skills as you shralp around the berms. Our Spectral range comes with a mullet bike option as well as the Sender CFR in sizes S and M.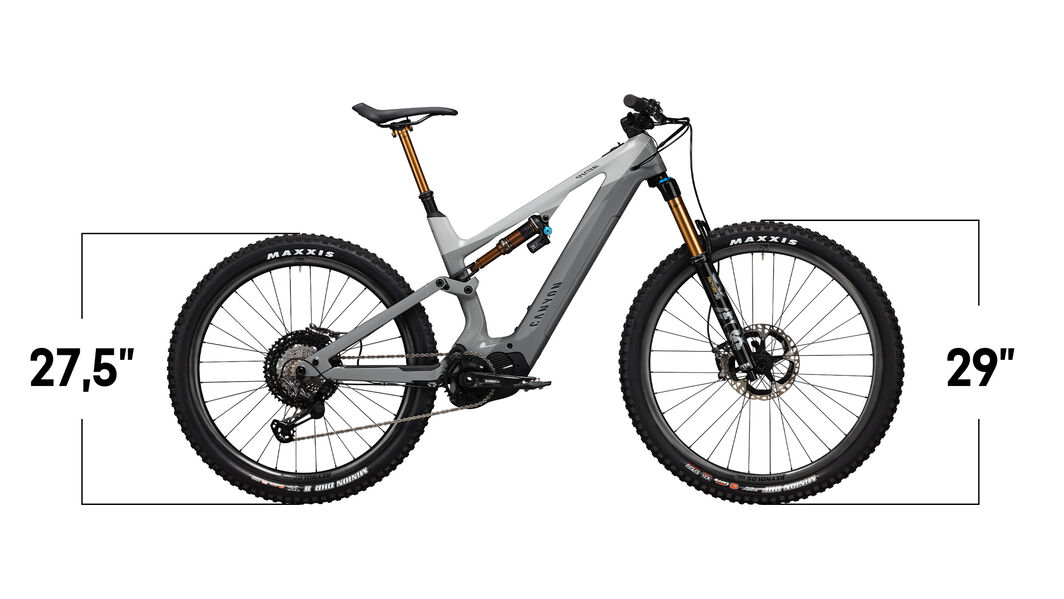 The Verdict
Twisty, tight and technical trails are better suited to 27.5" wheels while 29ers are the perfect tool for long, fast and flowy tracks. Decide what you want to get out of your bike and your time on the trail regarding speed, technical capability and weight, then get out there and have fun.
Everyone shopping for a new mountain bike will inevitably face the choice between selecting a full-suspension bike or a hardtail ride. But the configuration that's right for you depends on different factors, such as weight, terrain, maintenance and cost. There are many things that come into play when deciding on your ideal setup.

Oct 30, 2020

With the incredible growth in Trail and Enduro riding, we've designed three specific ranges to tackle the varied terrain. Here's the crème de la crème of Canyon's 2020 offerings.

Oct 7, 2020

Canyon Neuron:ON vs. Canyon Spectral:ON - Not sure which e-mtb is the right for you? Just check this post!

May 20, 2020