Endurace CF - CF SL
Our most accessible carbon endurance bikes. Trusted components, award-winning design. Rim brake and disc brake options available.
Our most comfortable carbon road bike

Every aspect of this bike delivers comfort. Relaxed geometry reduces back and shoulder pressure. Carbon frames soak up road buzz. Because fresher means faster.
A comfortable, efficient geometry

Our Sport Geometry puts you in a comfortable, ergonomic riding position. The head and seat tube angles deliver crisp, agile handling. Relaxed stack-to-reach figures keep you more upright and comfortable on long rides.
Rim or disc braking options

Rim brake - Endurace CF bikes are lighter at the same price. Ideal if you want to climb faster.
Disc brake - Endurace CF SL bikes offer better stopping power and control in all weather conditions.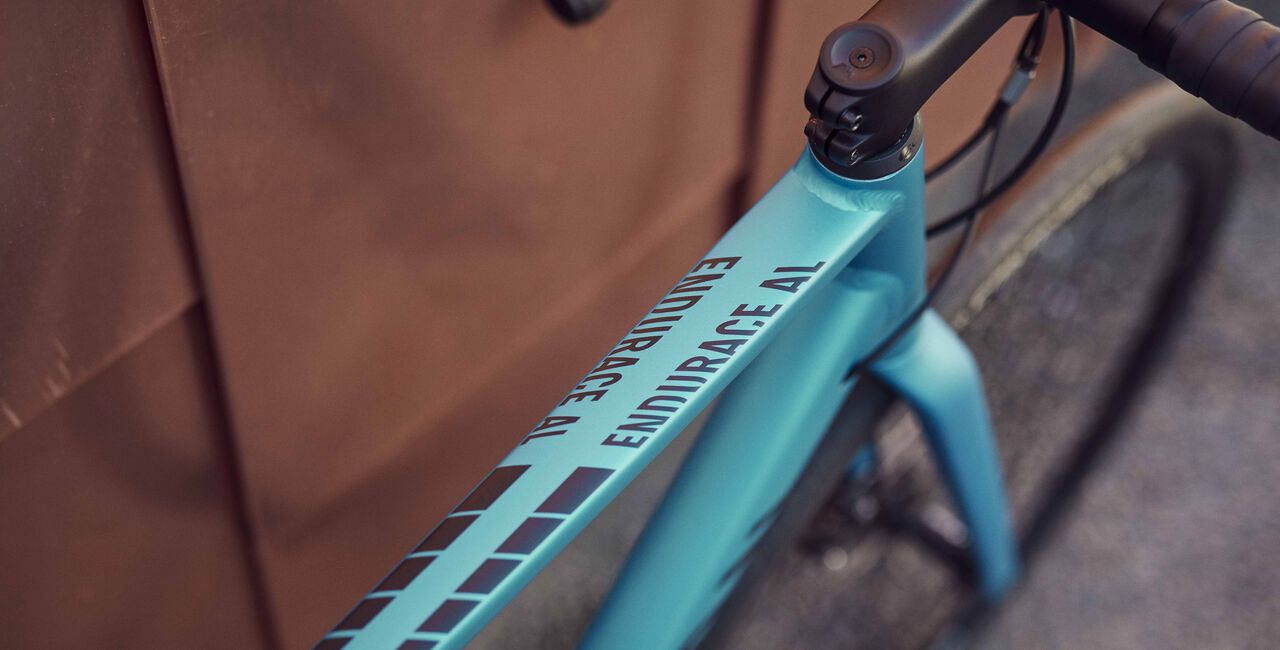 Aluminium road bike engineering in our most accessible line up.