Women Mountain
This page will help you find your perfect mountain bike, explain why we design women's specific bikes and help you discover your mountain biking ride style.
Why ride a woman's mountain bike?
Canyon WMN is range of bikes designed for riders between 152cm (5'1") and 186cm (6'0").
You're probably best suited to a WMN mountain bike if you
Find your suspension is is usually too hard

Struggle to get your suspension set up just right for your body weight
By tweaking our WMN mountain bikes we're able to
Reduce standover height for better maneuverability

Lower bottom bracket for incredible cornering and stability

Give you a bigger range when setting up your suspension

On the trails, this means better control at speed, more confidence and more choice to ride a bike that feels right.
What if I want a unisex bike?
All of our bikes are unisex.
We've designed women specific versions of our most popular mountain bikes, including both the Spectral:ON and Neuron:ON e-mountain bikes to give you more choice than ever.
Should I ride full suspension or hardtail?
Your ride style and location is the key to finding the best bike. Choose wisely.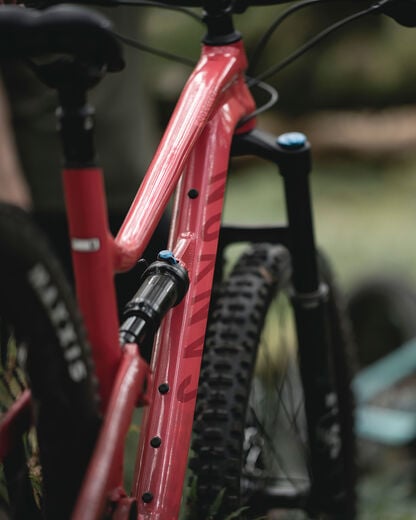 Full suspension explained
A full suspension bike has front and back suspension to absorb shocks from rough ground.

They're designed for undulating trails, short sharp climbs and tricky steep descents.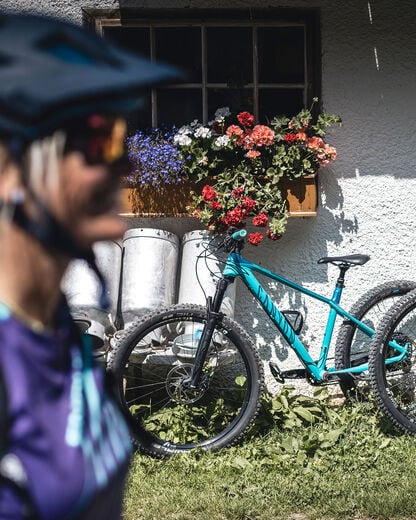 Hard tail explained
A hard tail absorbs shock from the front wheel through the fork but remains rigid at the back.

The rigid back is more efficient for pedalling, putting more power into your climbing.

It's the ideal bike for cross country riding.