Canyon MTB Bike Guard Transport System
Color only available to members. Register .
Availability:
Delivery within 3-10 working days
Current delivery times information.
Read more
30 Day Return Policy

If you're not 100% satisfied with your Gear purchase, return it within 30 days in an unused condition for a full refund. The 30 day period starts once you receive your goods and is complied with by return of the goods to us within 30 days.

2-Year Guarantee

We take responsibility for defective products. If you notice any inherent issues with your Gear within a two-year time frame of receipt, please fill out a Guarantee Request under Customer Service below.
Canyon MTB Bike Guard Transport System Travelling with your bike is now easy with the new Canyon Bike Guard Transport System, a product specially developed for and in conjunction with our improved Bike Guard, the durable box you receive your Canyon bike in. This lightweight product means riders with heavier bikes or those wanting to carry extra items can travel without fear of exceeding airline weight limits. The system includes a tough water resistant cover with Canyon branding that protects the Bike Guard, a lockable zip closure and seven different handles for ease of use. Also included is a new patented wheel system- four sturdy wheels kept in their own separate bag that clip to the cover, allowing you to easily move your bike through airports and during travel. When in transit, you can keep the wheels in their bag and reattach them to the Bike Guard after landing.

Info: The compatibility of the Bike Guards, which are listed below under "Compatibility", refers only to newly shipped bikes.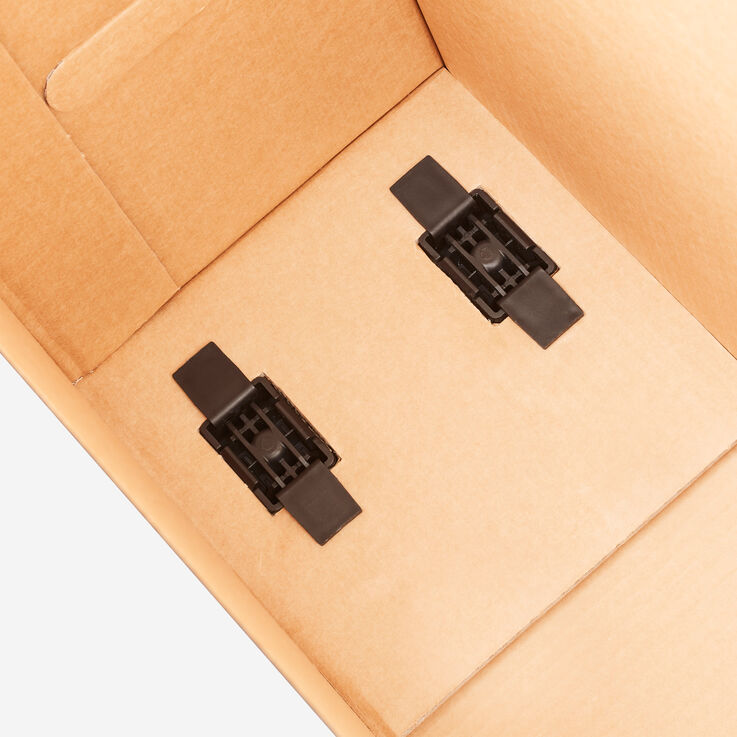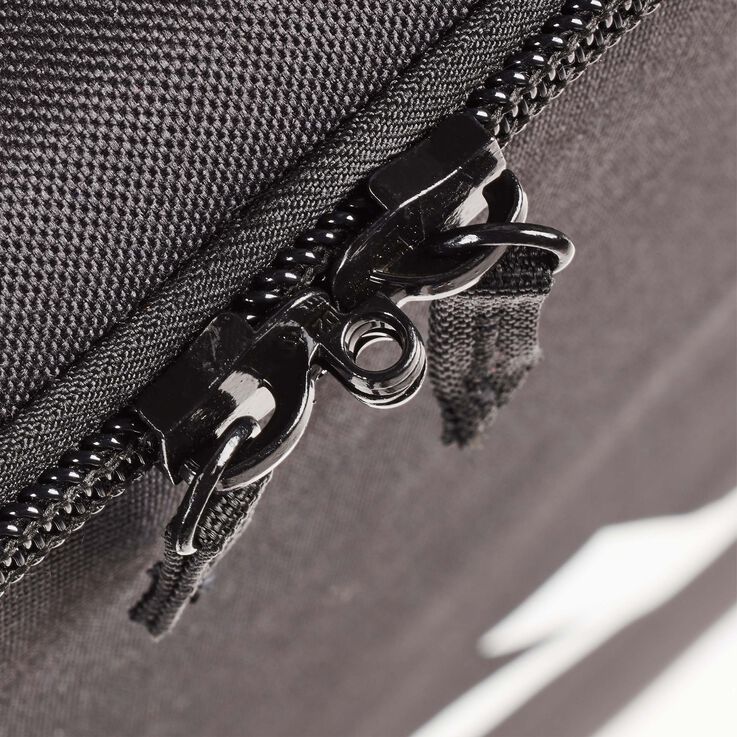 Canyon MTB Bike Guard Transport System Gallery
Features
Water resistant, durable cover protects Bike Guard
Lockable zipper
Patented wheel system- allows wheels to attach to Bike Guard for easy transport before and after flight. Wheels have their own separate bag
7 different handles for ease of use
Lightweight system ideal for heavier bikes or riders wanting to carry extra items in their bike box
Maximum weight 30kg
Details
MTB Bike Guard: L 1590 x W 240 x H 760 mm
Contents
1 x Canyon MTB Bike Guard Tansport System
Compatibility
Lux CF
Neuron
Sender AL
Sender CFR (S - M)
Strive
Torque CF (L - XL)
Commuter
We're in Control
Our business model gives us the advantage of knowing exactly where our products come from, how they are made and what they are capable of. Canyon products are exclusively available at Canyon.com, so you can trust the quality you are getting.
Disclaimer
Subject to technical modification without notice. Errors and omissions excepted.
To finance your order:
Select the 'Financing' payment method at checkout and enter the amount you wish to be financed. You will be forwarded directly to the online application page of our partner, Consors Finanz BNP Paribas. After you have entered your information, the application will be immediately checked directly online. If your application is accepted, you have to confirm your identity (1. over the Internet or 2. in a post office) and sign the contract (1. online via mTAN (SMS), or 2. print out the credit agreement, sign it by hand, and send it in by post). Your order will then be processed and we will deliver the goods to you as quickly as possible.
Instalment Calculator
No credit checks, 0% interest. Pay monthly for your order with your existing credit card.
Instalment per month
null
How to order:
At checkout, select the 'Interest-free instalments' payment method.

Complete your order

You will be redirected to Splitit to set up your payment plan.
If your bike isn't in stock you will receive a payment link about 14 days before shipping.
How payment works:
The first monthly payment is charged on your credit card when your order is shipped.

Splitit will authorize the full amount on your existing credit card (Visa/Mastercard), but only charge you the first installment up front.​ Please note debit cards are not valid for the Splitit payment option. Please ensure that your credit limit is sufficient, otherwise your order will not be successful.

After every payment, the hold on your card is reduced until the purchase is fully paid. In case the re-authorization for the remaining balance doesn't go through, and there is no solution within the grace period of 7 days, the credit card will be automatically used to recover the full purchase amount. Splitit will inform you about any issues on the payment plan in a timely manner. Please also check your spam folder regularly.

Please note that when the new monthly authorization will be made from Splitit it might happen depending on the bank that double the amount needs to be available on your credit card. The old authorization will be canceled immediately after the new one is created.
The instalments appear on your statement as individual payments. Your order will be processed and delivered as normal upon passing our quality control check.