Gravel performance
For fast-paced long races on gravel. Comfort, low weight and aero components are vital.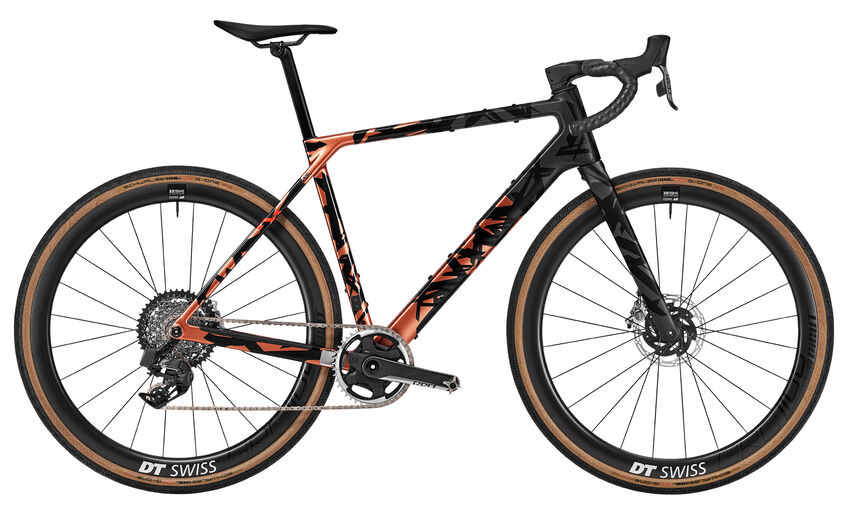 Grail CFR LTD
Turn heads with the limited-edition bike that Carolin Schiff rode to victory at Unbound 2023 and its special GRVL DZZL (like razzle dazzle) colourway.

The New Fast
Race-winning pedigree meets all-terrain performance with the New Grail.

Double Decker
High performance speed, comfort, and control off road and on tarmac with a unique handlebar design.
Color:

Stone Grind

Color:

Quicksand

SRAM Rival XPLR eTap AXS, DT Swiss Gravel LN

Color:

Metal Grind

Color:

Sand Grain

Shimano RD-RX815, DT Swiss GRC1400 Spline db

Color:

Stone Grind

Color:

Quicksand

DT Swiss Gravel LN, Shimano GRX RX820

Color:

Sand Grain

Color:

Metal Grind

Zipp 303 Firecrest, SRAM Force XPLR AXS, 12-speed

Color:

Hale-Bopp

Color:

Mars Attack

SRAM Red XPLR eTap AXS D1, DT Swiss GRC1100

Color:

Quicksand

Color:

Stone Grind

DT Swiss G1800 Spline, Shimano GRX RX822 12s

SRAM Red XPLR eTap AXS D1, DT Swiss GRC1100

DT Swiss GRC1400 Spline db, Campagnolo Ekar, 13-speed

Color:

Mars Attack

Color:

Hale-Bopp

Shimano RD-RX815, DT Swiss GRC1100

SRAM Red XPLR eTap AXS D1, DT Swiss GRC1100

4,649 US$

6,049 US$

You save 1,400 US$

Color:

Dark Olive

Color:

Sand

SRAM Rival XPLR eTap AXS, DT Swiss GRC 1600 Spline

2,999 US$

3,649 US$

You save 650 US$

Color:

Dark Olive

Color:

Sand

Shimano RD-RX815, DT Swiss GRC 1600 Spline

3,349 US$

4,099 US$

You save 750 US$

Color:

Sand

Color:

Forest

Shimano GRX RX810 GS, DT Swiss G1800 Spline db

2,249 US$

2,799 US$

You save 550 US$

Shimano GRX RX810 GS, DT Swiss Gravel LN

1,879 US$

2,349 US$

You save 470 US$