Profile Design Neosonic Ergo 45AR Gravel Aerobar
Color only available to members. Register .
30 Day Return Policy

If you're not 100% satisfied with your Gear purchase, return it within 30 days in an unused condition for a full refund. The 30 day period starts once you receive your goods and is complied with by return of the goods to us within 30 days.

2-Year Guarantee

We take responsibility for defective products. If you notice any inherent issues with your Gear within a two-year time frame of receipt, please fill out a Guarantee Request under Customer Service below.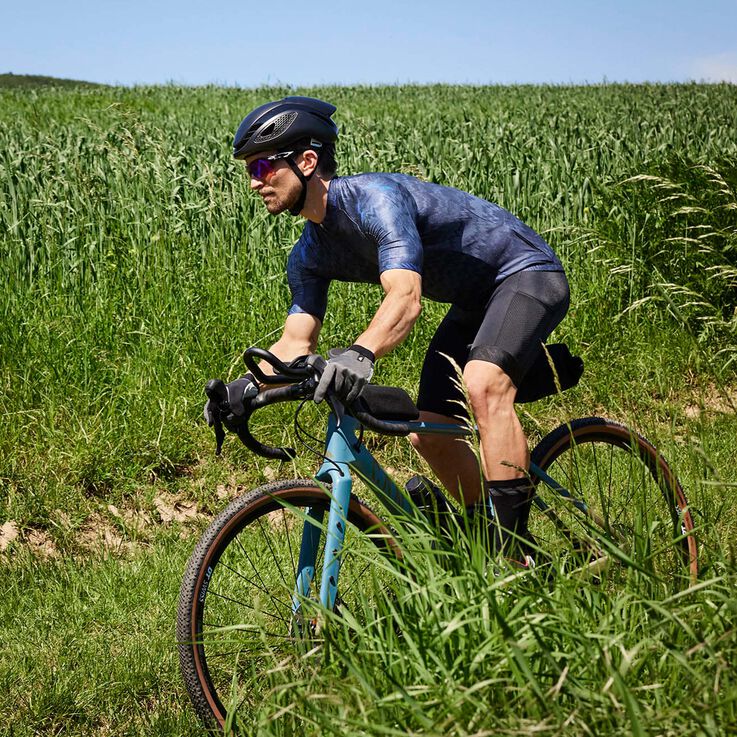 Profile Design Neosonic Ergo 45AR Gravel Aerobar For riders wanting to add aerobars to their existing drop handlebars on road or gravel bikes, the Profile Design Sonic Ergo 45ar Aerobar is an ideal choice. By simply adjusting the armrests, these bars offer up to 80 distinct positions, perfect for anything from short triathlons to long distance endurance events. The Sonic Ergo 45ar, with its vast adjustability and Ergo 10mm armrest pads, ensures a comfortable yet aerodynamic position to suit your riding needs. Perfect for your next extended adventure on your Grizl or Grail AL.
Profile Design Neosonic Ergo 45AR Gravel Aerobar Gallery
Features
Up to 80 different riding positions achieved by moving armrests
Sonic bracket for simple and comprehensive adjustability
Clamp diameter- 31.8mm
Armrest- Ergo/10mm pads
Armrest width- 124mm to 290mm in 18.5mm steps (with extensions at 100mm)
Armrest stack- minimum 60mm. Bracket compatible with Profile Design risers which add to 130mm stack with 70mm spacers added
Extension width- 100mm
Contents
1 x Profile Design Sonic Ergo 45ar Aerobar
We're in Control
Our business model gives us the advantage of knowing exactly where our products come from, how they are made and what they are capable of. Canyon products are exclusively available at Canyon.com, so you can trust the quality you are getting.
Disclaimer
Subject to technical modification without notice. Errors and omissions excepted.