Introducing Grizl Suspension
Dedicated gravel suspension and new gearing from the SRAM stable have landed on the Grizl. Discover how the XPLR Collection is revolutionising gravel now.
Rudy brings travel to gravel
RockShox are suspension development pioneers – so it was only a matter of time before they got started in gravel. Rudy is designed for gravel, with 30 mm of travel in a lightweight chassis, and still offering the Grizl-standard 50 mm tyre clearance.
More comfort
Who knows where the road will take you? Which is why a little front suspension give can bring you a lot more go. 30 mm is enough to absorb the high-frequency hits that wear you down as the ride goes on. Save yourself a beating and stay fresher, longer.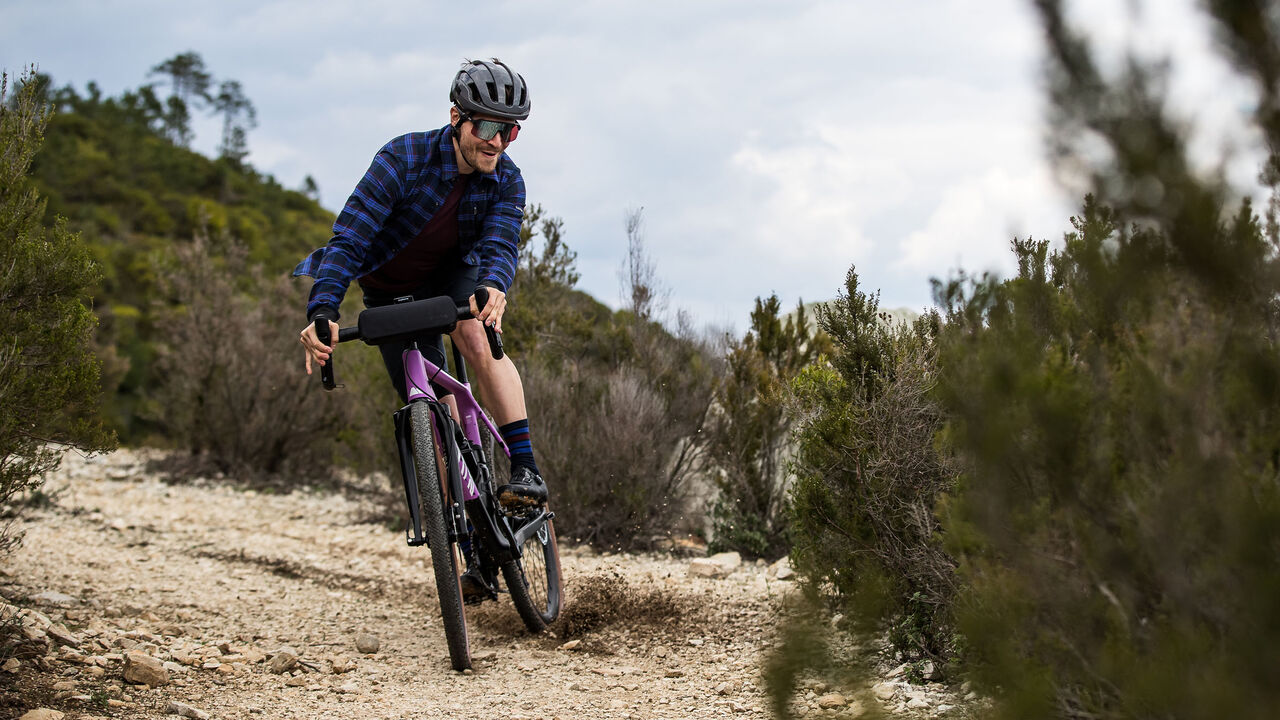 More control
Rudy has a gravel-tuned RockShox Charger Race Day damper and highly responsive Solo Air spring. They combine to keep your front tyre glued to the ground over rough surfaces and loose corners. Keeping you in control. There's also a lockout for road riding.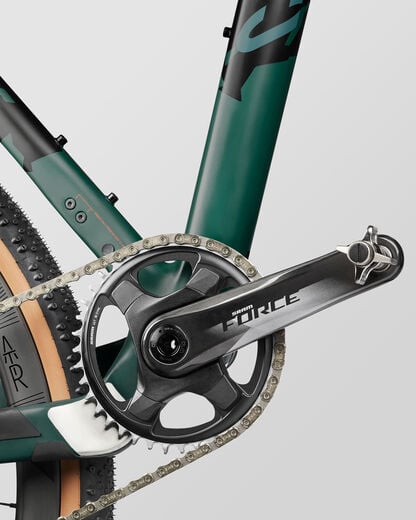 XPLR drivetrain
One-by gearing for off-road riding makes a lot of sense. Less complexity, more chain security, and less weight. With new XPLR gearing options, SRAM has moved the one-by game on again for gravel.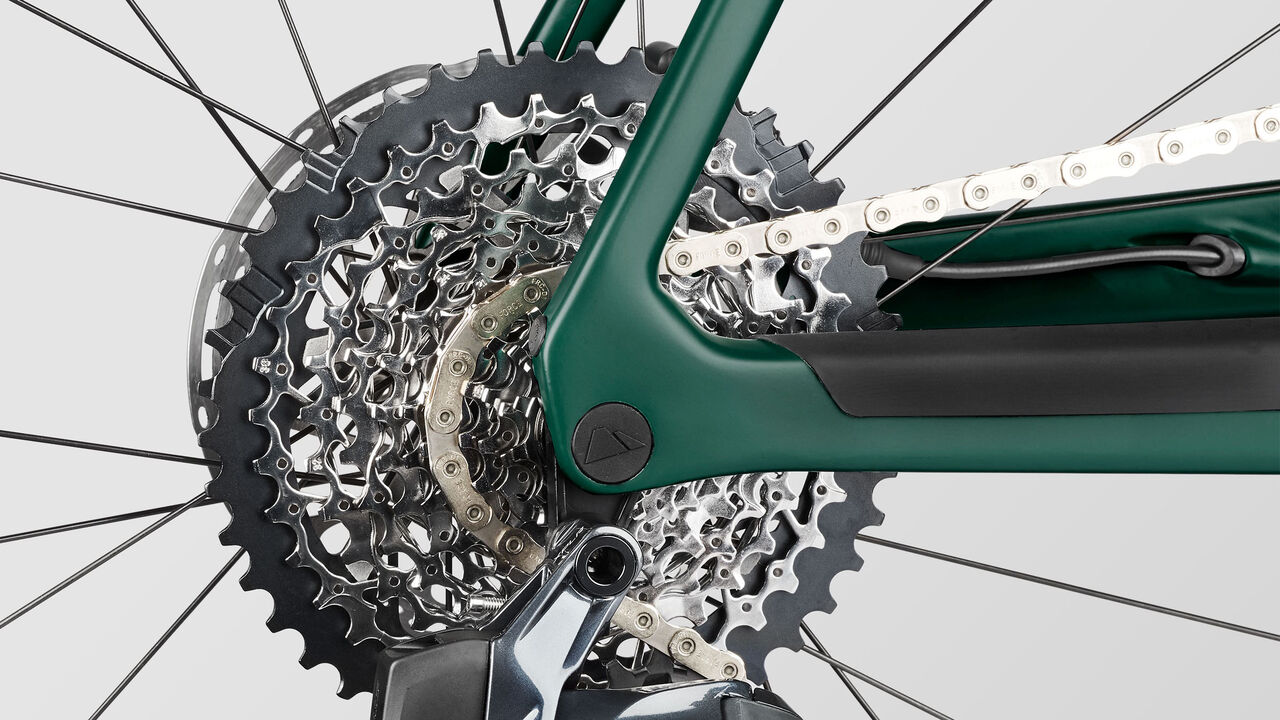 440% range
Core to the system is the new 10-44T cassette and matching derailleur. This combo hits a sweet spot for gravel, with light gearing for steep climbs, and tight jumps for fast road cruising. All controlled by SRAM's logical, wireless AXS shifting system.
Apidura x Canyon Collaboration
A Grizl-specific pack setup. Designed in collaboration with the best in the business.