Neuron CF 8 WMN
Color:

Frozen Valentine

Color only available to members. Register .
Color only available to members. Register .
Current delivery times information.
Read more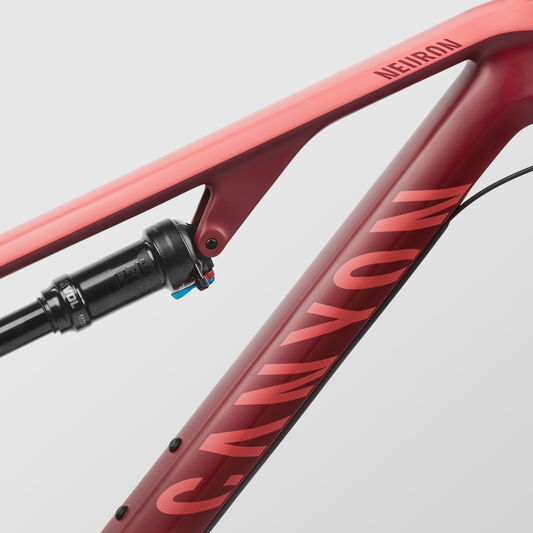 Front Fork Travel

140 mm

Weight

13.32 kg

Material

Carbon (CF)
Neuron CF 8 WMN Sailing over roots and pushing through each compression, experience true full-suspension riding with the Neuron CF 8 WMN. Along with its progressive and comfortable geometry, the bike comes kitted with excellent components for more travel, great traction and serious stopping power.
Top tube protection
Our patented Impact Protection Unit (IPU) protects your bike by preventing your handlebars and brake levers from impacting and damaging the top tube during a hard hit.
Cable and down tube protection
We've integrated a plastic cable channel into the down tube to protect the frame from flying stones and ground impacts. This feature also makes swapping cables quick and easy.