Canyon's Guide to the 2021 Sedona Mountain Bike Festival
Joining Canyon at the 2021 Sedona Mountain Bike Festival? Check out our guide below for a day-by-day breakdown of Canyon events, group rides, and bikes available to demo. We can't wait to see you in Sedona!
Day 1 of the Sedona Mountain Bike Festival, Friday, November 12
The first day of the Sedona Mountain Bike Festival is sure to be a great one! Our booth opens at 9 am and will be running until 7 pm. Demos will be available throughout the day to check out, as they will for the other two days of the expo. Be sure to bring your kit with you. Shoes, baggies, and a helmet are recommended for getting the best demo experience, as well as for joining us on some of our group rides!
Our first event of the weekend takes place at 10:30 AM at the booth. Join Canyon athlete Braydon Bringhurst for an all-skills-level group ride through the beautiful Sedona singletrack. Expect to be out for roughly 1 to 1.5 hours.
At 2:30 PM, Canyon athlete Angie Marino of Bloom MTB will be hosting the Women's Group Ride. This ride is a welcoming, all-skills-level ride that's casual, and most importantly, fun.
For those with eMTBs (or those looking to demo a Spectral:ON,) our partners over at Shimano are leading a ride. This is the perfect chance to ask any technical questions you may have for Shimano, or get an up-close and personal look at their Steps motor, which is stock on all of our Spectral:ON bikes.
Ever wondered what it takes to ride like Braydon in his Rad Tribute video? Join Braydon at 4:30 PM for his skills class, "Balance 101." Learn crucial MTB skills, see how a Canyon CLLCTV rider sharpens their performance, and come prepared with questions! There will be a Q and A series with Braydon at the Canyon booth following the class.
Look for the black flag of Canyon

Canyon Athlete Q and As
Day 2 of the Sedona Mountain Bike Festival, Saturday, November 13
Saturday is sure to be the busiest day of the whole expo. Canyon's booth will be open again from 9 am until 7 pm, offering plenty of chances to demo one of our bikes.
We are kicking off the day early in the morning with a 10:30 AM group ride led by Braydon Bringhurst. The Canyon CLLCTV athlete will be leading an all-skills-level group ride, lasting between 1 and 1.5 hours.
Angie Marino of Bloom MTB will be leading the afternoon group ride, hosting an all skills welcome ride lasting anywhere from 1 to 1.5 hours. This is the perfect chance to ask Angie questions, and better familiarize yourself with Bloom MTB and their mission.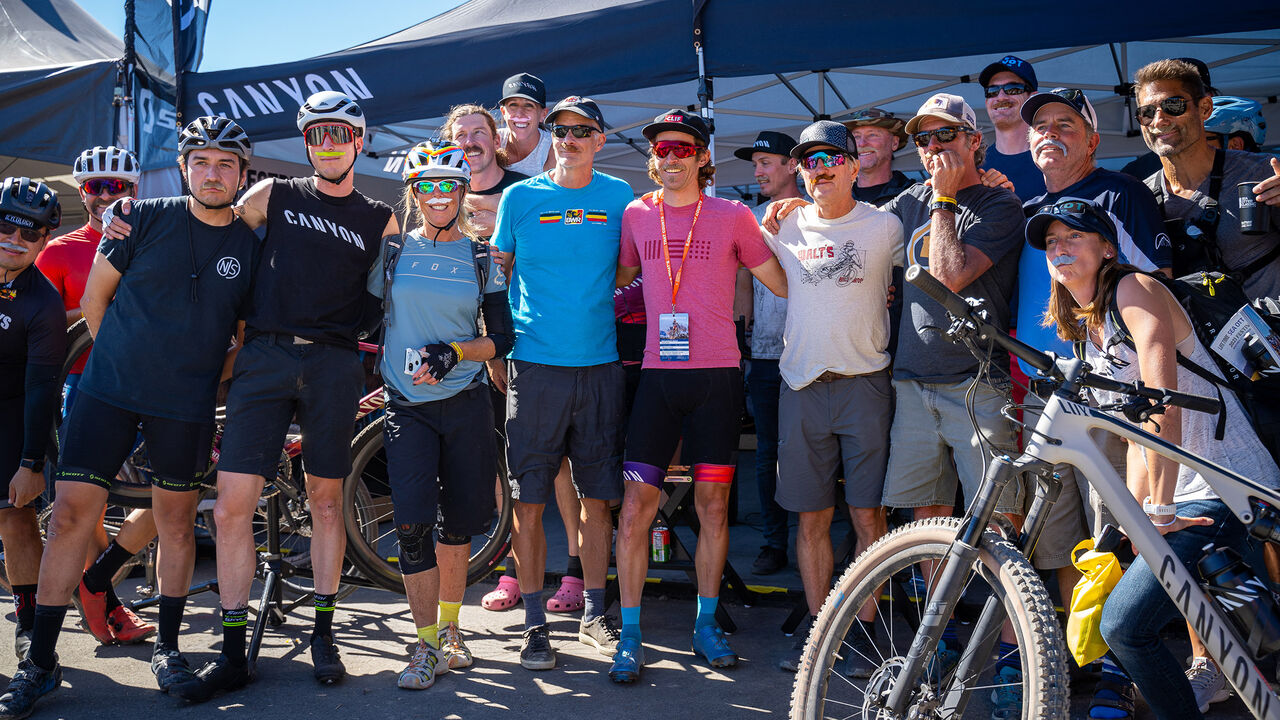 Day 3 of the Sedona Mountain Bike Festival, Sunday, November 14
Sunday is the final day of the expo, and please keep in mind that Canyon's booth will close an hour earlier, running from 9 am to 6 pm. Sunday is a perfect day to swing by and demo a mountain bike if you haven't done so already!
There is one group ride leaving from the Canyon booth at 10:30, an all-skills-level group ride led by Braydon Bringhurst. If you haven't had the chance to ride with Braydon, Sunday is the day!
Demos will be running all day until later in the afternoon, so it is recommended to get there earlier in the morning to sign up to demo a bike and avoid waiting longer than you have to.
Demo Bikes Available at the 2021 Sedona Mountain Bike Festival
Canyon will be showing up with plenty of bikes across a myriad of sizes for you to demo! There will be three models available to demo: the Lux Trail, the Spectral 29, and the Spectral:ON eMTB.
The Lux Trail is the latest mountain bike to join the Canyon family. If you're looking for a race-ready XC bike that's equally capable of long days exploring more technical singletrack, then you must demo this model. With 120 mm of front and rear travel, slightly slacker geometry compared to our dual suspension Lux XC bike, the Lux Trail is an intriguing option that checks a lot of boxes between weight, speed, and handling.
Our Spectral 29 is our most versatile trail bike. Featuring our most advanced linkage and our most progressive geometry, the frame is built to be responsive and snappy when charging uphill, and most importantly, wildly fun when pointed downhill. Swing by and test ride the bike that was most popular at Sea Otter!
The Spectral:ON eMTB takes the tried and true platform from our Spectral family and gives it power. Featuring a Shimano Steps motor and a range of available specs and options, the Spectral:ON has been a celebrated model amongst eMTB riders since launch. If you're trying to figure out if an eMTB is right for you, come demo the Spectral:ON and let the smile on your face speak for itself!
We will have our own expert staff there ready to answer any questions you may have about the bikes and sizing, but if you want to gauge sizing yourself prior to demoing, use our Perfect Position System for the bike of your choosing.