Canyon Inflite: Bike of World Champions
2 years. 3 Cyclocross World Championship titles. The numbers speak for themselves.
Piloted by world-class talents Mathieu van der Poel and Ceylin del Carmen Alvarado of Alpecin Fenix, the Canyon Inflite has been the dominant force in top-level cyclocross racing since 2019.

With the Cyclocross World Championships coming up this weekend in Belgium, this is a short illustrated history of how this special bike reached the pinnacle of cyclocross. And stayed there.
2019: Van der Poel & Inflite – World Champions
Bogense, Denmark, February 2019

Mathieu van der Poel is in the form of his life. With 6 Cyclocross World Cup race wins from 6 starts leading into the World Championship weekend, he's the man to beat.

Race day comes. Mathieu delivers. In style. With a dominant performance, he drops the field to pick up his first ever World Championship with Canyon.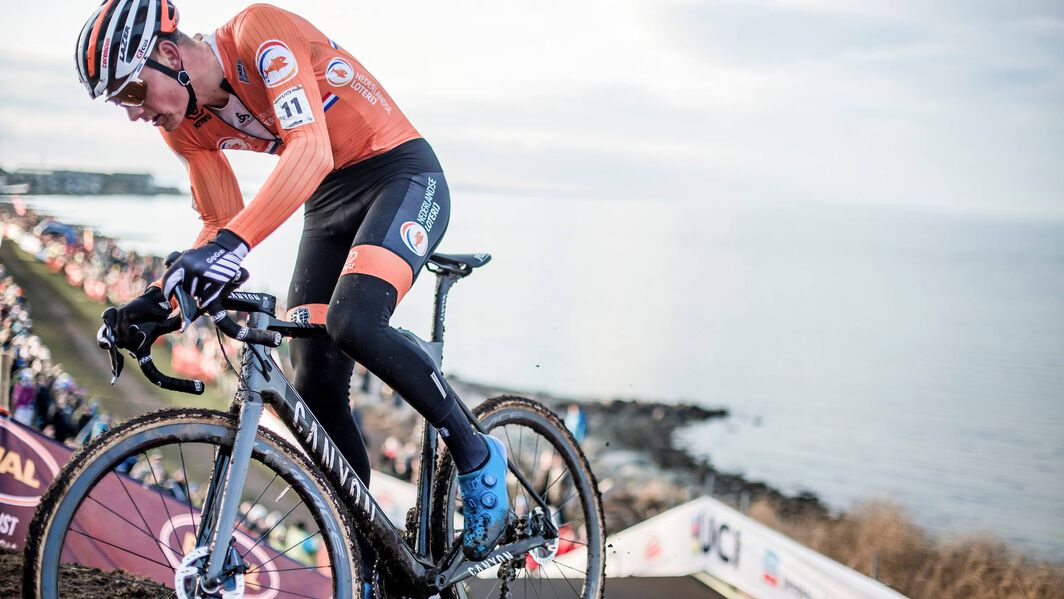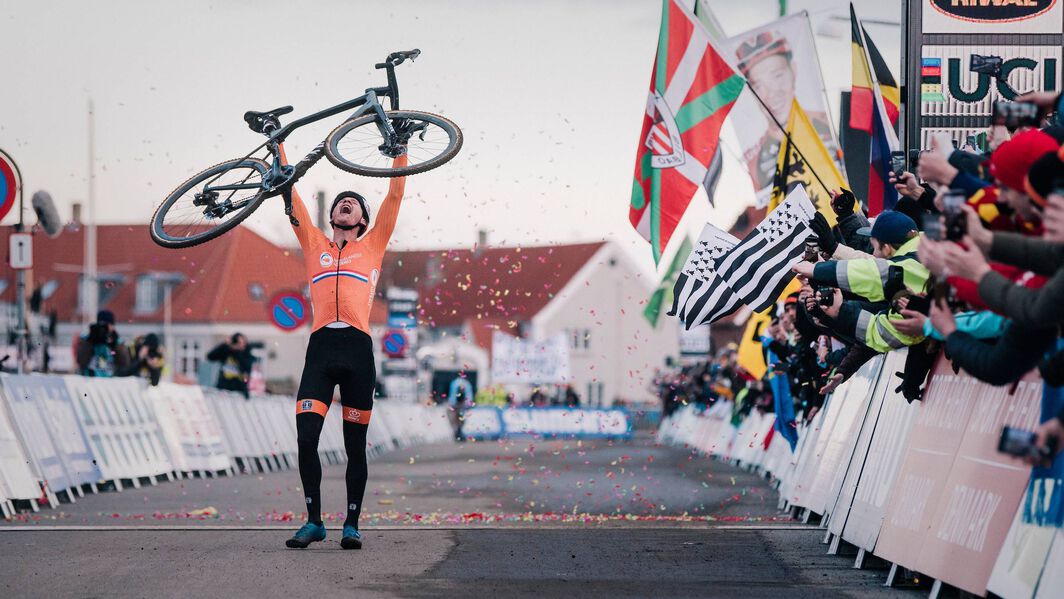 2020: The Inflite Does The Double
Dübendorf, Switzerland, February 2020

In the women's ranks, 21-year-old Ceylin del Carmen Alvarado opts to ride in the World Championship Elite race, rather than the under-23s. She's had a blistering season, including 2 World Cup race wins and a European Championship victory.

Race day comes. Cue high drama and a race-long three-way shootout. At the death, Ceylin wins a dramatic final sprint to the line on her Canyon Inflite to make the rainbow jersey her own.

In the Men's Elites, Van der Poel is the man to beat, coming into the World Championship weekend as Dutch National Champion, European Champion, and with 5 World Cup wins this season alone.

Come race day, not even an overnight deluge can dampen Mathieu's spirits. After seeing off a spirited early challenge from his competitors, van der Poel pulls out a 12-second lead in the first lap alone, and dominate the field from there. Simply imperious.

With a World Championship shutout, 2020 was the year of the Canyon Rainbow Raid.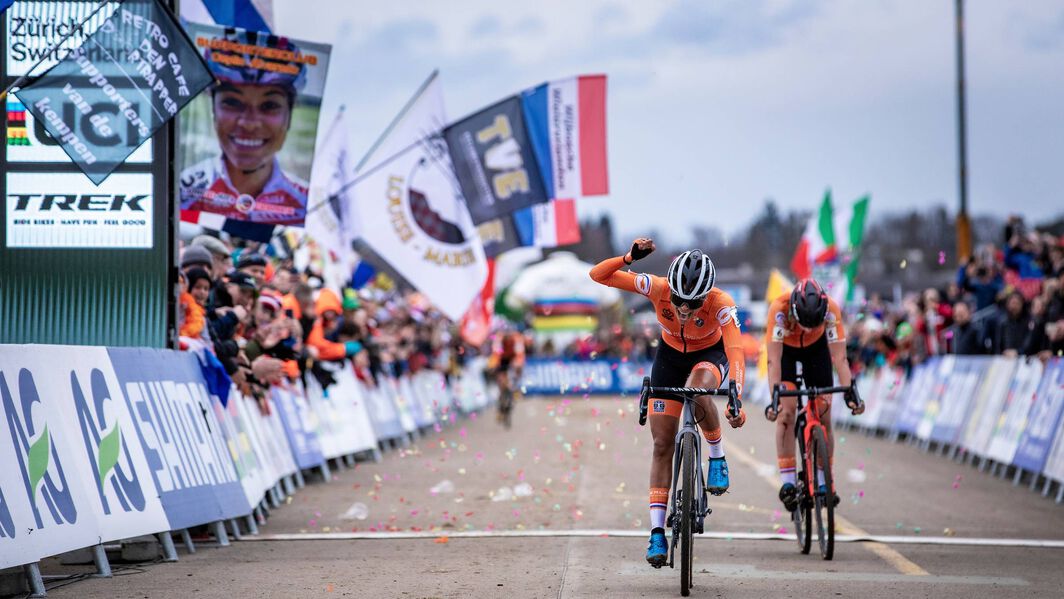 2021: The Bike to Beat
In January 2021, it's World Championship season once again in Ostend, Belgium.

Dutch duo Mathieu and Ceylin, wearing the rainbow stripes as World Champions, are in fine form once more in the 20/21 season – Van der Poel with 2 World Cup race wins, and Ceylin with a recent European Championship win to her name.

The riders to beat, the bike to beat, the biggest race in cyclocross. This weekend, Mathieu van der Poel and Ceylin del Carmen Alvarado are going for gold at the 2021 World Championships.

May the best rider – and the best bike – win!
Discover the Inflite
Want to experience three-time world-championship winning performance for yourself?

The Inflite, the bike of World Champions, is exclusively available at canyon.com. We'll see you out on the cross course.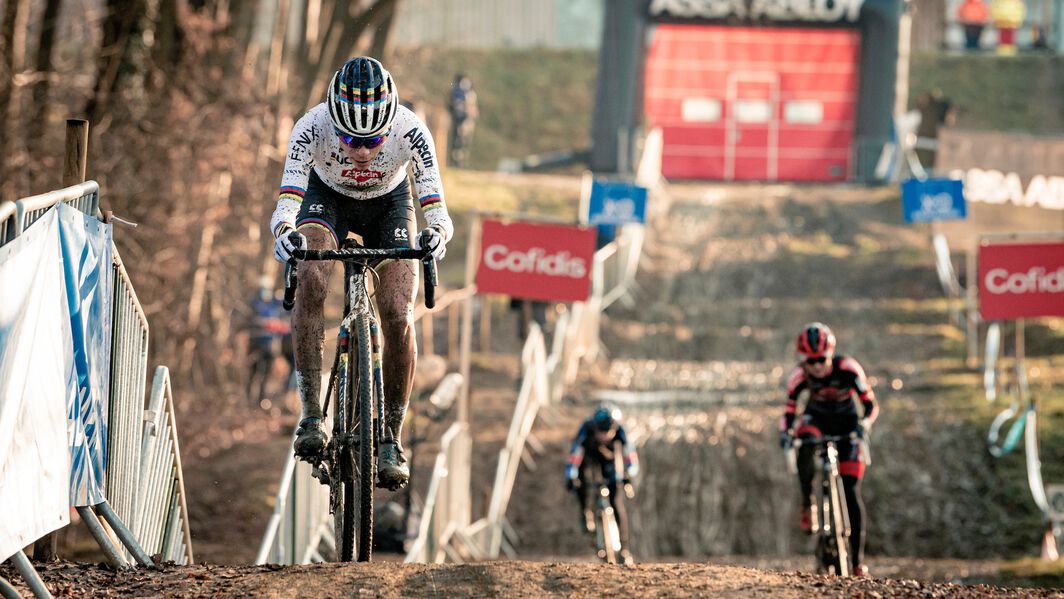 This is what happened when our designers and engineers sat down to develop the new Inflite with one goal: to make the best cyclocross bike.

Nov 2, 2020

Are you a roadie looking for a new riding fix this winter? There's no better way to round out your drop-bar riding routine than adding gravel into the mix. We're here to help you find the bike you need.

Nov 6, 2019