Everything you need to get around town
Find the best
city bike
What's your city riding style?
Better for you, better for everyone. Travel by bike and fall in love with your city again.

Pedal powered or e-city? We've got the right type of bike for you.
A city bike that's right for you
Canyon makes it easy
Buying a bike online is easy. Thanks to flexible payment options. Safe contact-free delivery. And bike shipping to your door 95% pre-assembled.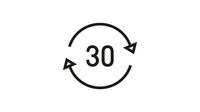 30 day ride and return
Test out your bike. If you don't like it return it. As long as there are no signs of wear beyond dust on the tyres returns are free.
Flexible easy ways to pay

To make paying for your order as simple and flexible as possible we support multiple payment methods. You can choose at the end of the checkout process.
Bikes delivered 80% assembled
In most cases all you need to build a Canyon bike is install the wheel and straighten the bars. We provide video support and all the tools to get you riding in an hour.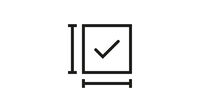 Get the right size. Guaranteed.
Not sure about your size? Well we are thanks to our Perfect Positioning System (PPS). And if the bike feels wrong? We'll take it back within 30 days.
Precede:ON CF 9

Bosch Performance Line CX (Gen4)

Precede:ON CF 8 ST

Shimano Deore XT, 12-speed, Bosch Performance Line CX (Gen4)

Precede:ON CF 8

Shimano Deore XT, 12-speed, Bosch Performance Line CX (Gen4)

Precede:ON CF 9 ST

Bosch Performance Line CX (Gen4)
City bike stories
Commuting by bike is fun sustainable and proven to be great for your health. And this is how to get started.
There's an e-bike for everyone regardless of where you live or how you spend your time. With our collection growing across all cycling disciplines, we take a closer look at two of our city e-bikes.

Feb 9, 2021 Canyon.com

Hybrid bikes and city bikes meet the needs of recreational cyclists from gravel trails to the city streets. Here's our guide on how to choose the best for you.

Dec 22, 2020 Canyon.com

E-bike batteries are expensive to replace, so you need to take good care of them. By following our advice, you'll get the longest life out of your e-bike's battery.

Dec 10, 2020 Canyon.com
The city bike experts
City bike fact center
What are the benefits to Gates belt drive system on the Commuter?

Can I mount a rack on my Roadlite?

Commuter:ON: How much does the Commuter:ON weigh?

Precede:ON: How far can I ride on a single charge?

Precede:ON: How much does the Precede:ON weigh?
Pathlite:ON
An E-touring bike with plenty power & storage