Enduro mountain bikes
Efficient pedalling and fast technical descents. Enduro mountain bikes give you the best of both worlds with Canyon signature engineering and enough travel for the toughest trails.
Mountain bike finder
Find your dream MTB
We know it can be tricky to choose the perfect bike. Try our new mountain bike finder to help you find the perfect match.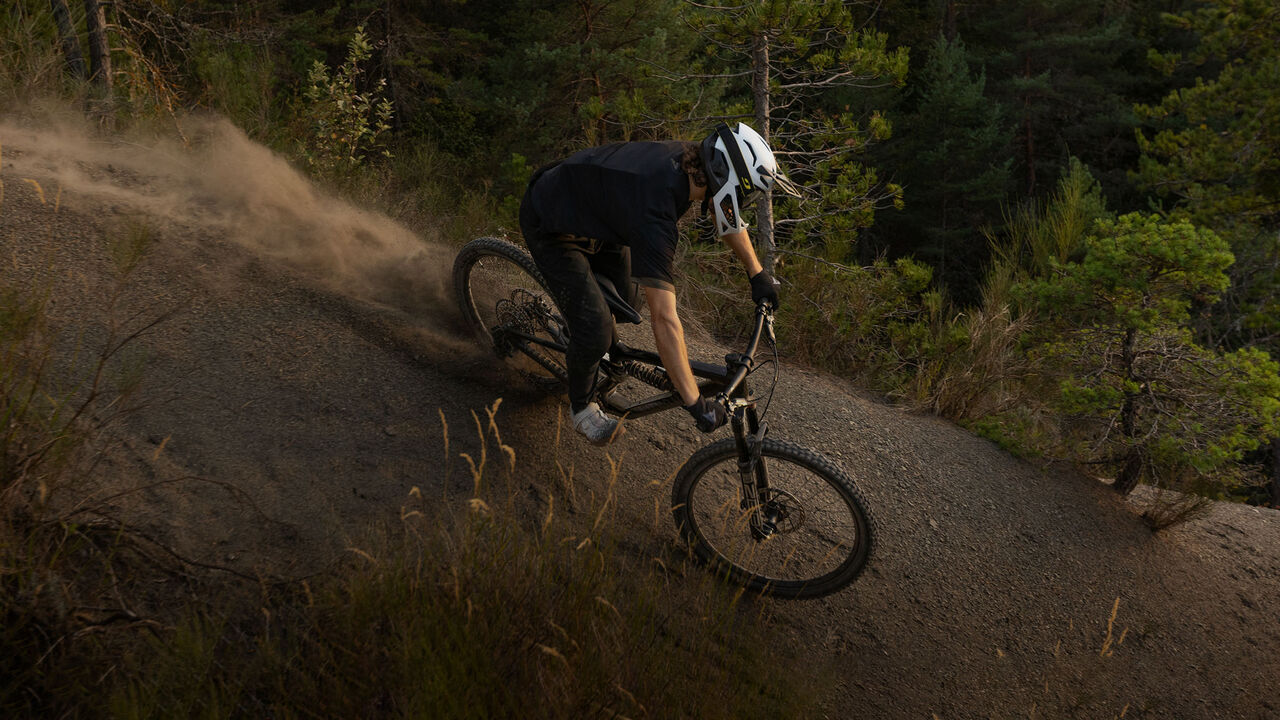 Torque
Downhill, enduro, freeride. With 180mm travel and poppy suspension you can do it all.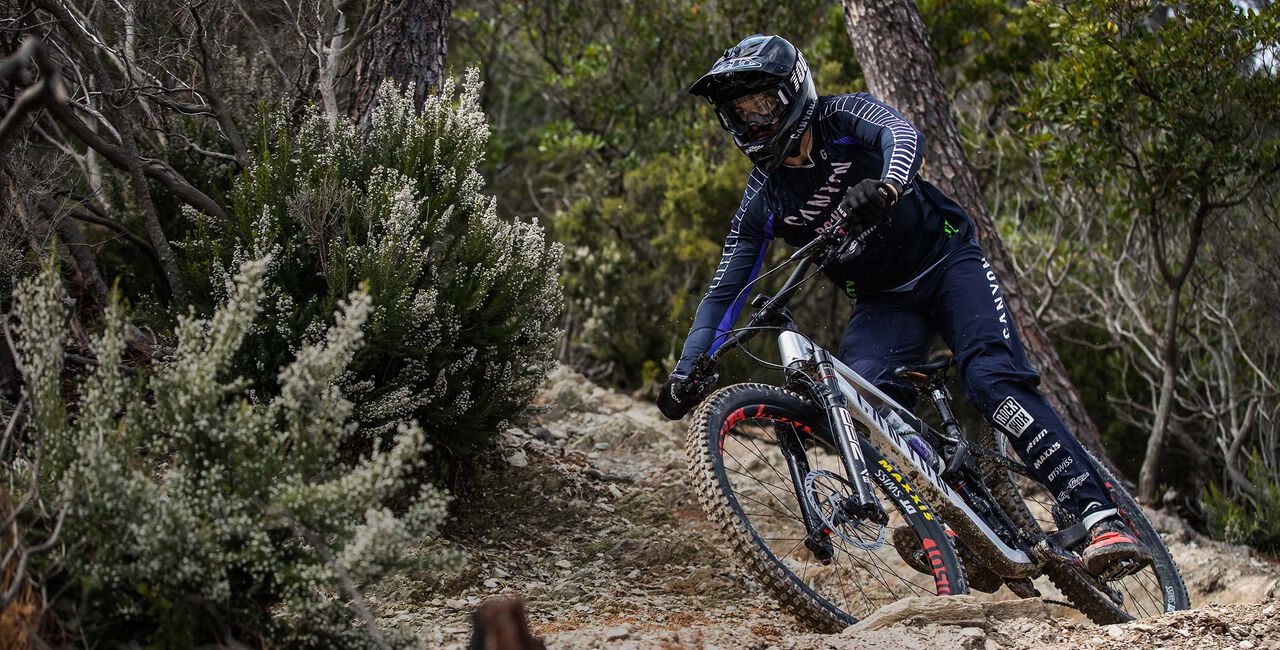 Strive CFR
Built for the extreme demands of the best Enduro racers, the Strive CFR is faster and more versatile than ever.
Spectral
Our most versatile trail taming tool.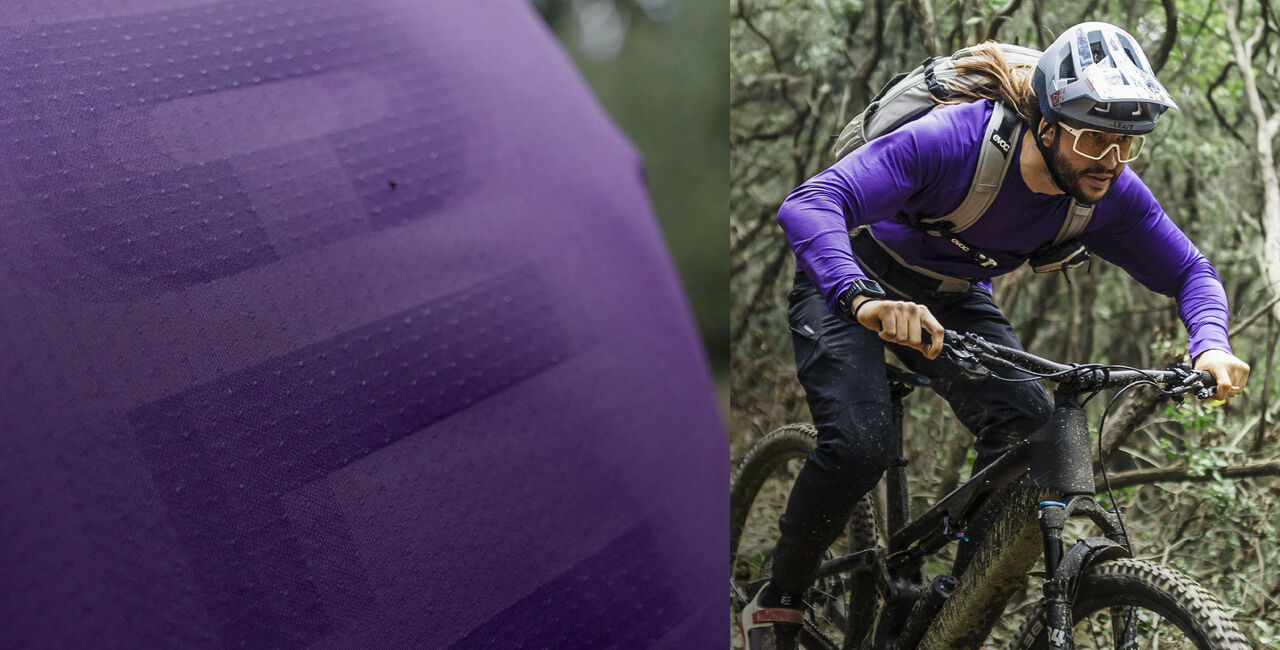 New season Canyon MTB kit
Designed in-house by riders, for riders.
3,269 US$

4,299 US$

You save 1,030 US$

Color:

Real Raw

Color:

Barely Olive

3,999 US$

4,649 US$

You save 650 US$

Color:

Exhaust Black

Color:

Korma Spice

3,829 US$

4,299 US$

You save 470 US$

1,599 US$

1,899 US$

You save 300 US$

2,779 US$

3,249 US$

You save 470 US$

RockShox Pike Ultimate Flight Attendant, SRAM X01 Eagle AXS

5,839 US$

6,949 US$

You save 1,110 US$

SRAM X01 Eagle AXS, FOX 36 Factory Grip2

4,899 US$

5,749 US$

You save 850 US$

SRAM GX DH 7s, RockShox Boxxer Select RC 29"

SRAM XX1 Eagle AXS, RockShox Zeb Ulimate RC2

Color:

Exhaust Black

Color:

Big Bamboo

Color:

Exhaust Black

Color:

Korma Spice

3,739 US$

4,299 US$

You save 560 US$

Color:

Real Raw

Color:

Flat Earth

Shimano DEORE M6100, RockShox Pike

1,519 US$

1,899 US$

You save 380 US$

SRAM GX Eagle AXS Transmission, FOX 36 Factory

4,169 US$

5,099 US$

You save 930 US$

Color:

Big Bamboo

Color:

Exhaust Black

4,649 US$

5,399 US$

You save 750 US$

Color:

Funkturm Grey

Color:

Big Bamboo

SRAM GX Eagle, RockShox Pike Select

2,239 US$

2,799 US$

You save 560 US$

Color:

Sand

Color:

Raw'kn'Roll

2,429 US$

2,799 US$

You save 370 US$

Color:

Sand

Color:

Raw'kn'Roll

2,329 US$

2,799 US$

You save 470 US$

Shimano DEORE XT M8100, FOX 36 Performance Elite

Shimano SLX M7100, FOX 36 Rhythm

1,939 US$

2,499 US$

You save 560 US$
Bike service direct from the experts
Canyon Service

An annual inspection will prolong the lifespan of your bike and keep all major parts working perfectly.

Learn More
If you're shopping for a new mountain bike, you're going to face an important choice: should you buy a full-suspension bike or a hardtail ride? Many different factors come into play when deciding on your ideal setup. The configuration that's right for you depends on your weight, the terrain, cost, maintenance and more.
Enduro Bike
Fast descents on hard trails, easy uphill pedalling, and occasional visits to the bike park - an Enduro bike offers endless fun.
What is an Enduro Bike?
An Enduro MTB is a versatile mountain bike that can be used for a variety of purposes. You can efficiently pedal uphill without relying on lifts or shuttles. If you enjoy downhill riding and going to the bike park, an Enduro bike is ideal for you. If you want to go on a relaxed ride after work or on the weekend, you can also enjoy riding an Enduro MTB.
Unlike a Trail Bike, the strength of an Enduro Bike lies in riding rougher downhill trails. Trail Bikes have playful handling and are faster uphill due to their lighter weight.
Which Enduro Bike from Canyon is right for you?
There are different types of Enduro mountain bikes, each with its own advantages. Whatever your preferences are, you can find a suitable Enduro bike at Canyon.
Race Enduro MTB
This bike is designed for performance-oriented racing. It's all about maximum speed and winning competitions.
The Strive is an Enduro bike with a carbon frame and 29-inch wheels. It stands for uncompromising performance. 170 millimetres of front suspension, high frame stiffness, and advanced Shapeshifter technology allow for extreme downhill rides and agile climbs.
The Enduro Allrounder
These Enduro bikes belong to the category of Trail Bikes and are true all-rounders. Thanks to their light weight, you can easily conquer mountain peaks and have a lot of fun downhill.
With 160 millimetres of suspension and progressive geometry, our Spectral offers the best conditions for downhill riding. Thanks to excellent traction, it proves its strength uphill. The Spectral 29's wheels provide a smooth and stable ride. The other options of Spectral 27.5 or Spectral Mullet offer more playfulness.
Bikepark Enduro
These Enduro bikes show their strengths in the bike park and on fast descents. With a flat steering angle and 170 millimetres of suspension, you can ride our Torque fast, agile, and stable on technical trails. The long reach and steep seat angle allow for sufficient traction during uphill rides. You can choose between the Torque 27.5, Torque 29 or Torque Mullet.
Electric Enduro MTB
The rise in electric Enduro competitions has been nothing short of exciting. That's why we developed the Strive:ON electric mtb designed to power you to the finish line and save energy on the uphill liaisons. With a tough chassis and powerful Bosch motor, the Strive:ON is fast whether you're racing or hitting the trails on the weekend.
Buying an Enduro MTB online
Our online direct sales offer excellent value for money. Generous return policies and flexible payment options ensure safety and flexibility when purchasing your bike. With our Perfect Positioning System (PPS), you can find the Enduro bike that fits your height with just two clicks. Find your dream bike now and we'll deliver it directly to your doorstep.