Get ready to Grizl!
Explore our expertly designed range of custom gear and accessories, made specifically for the Grizl.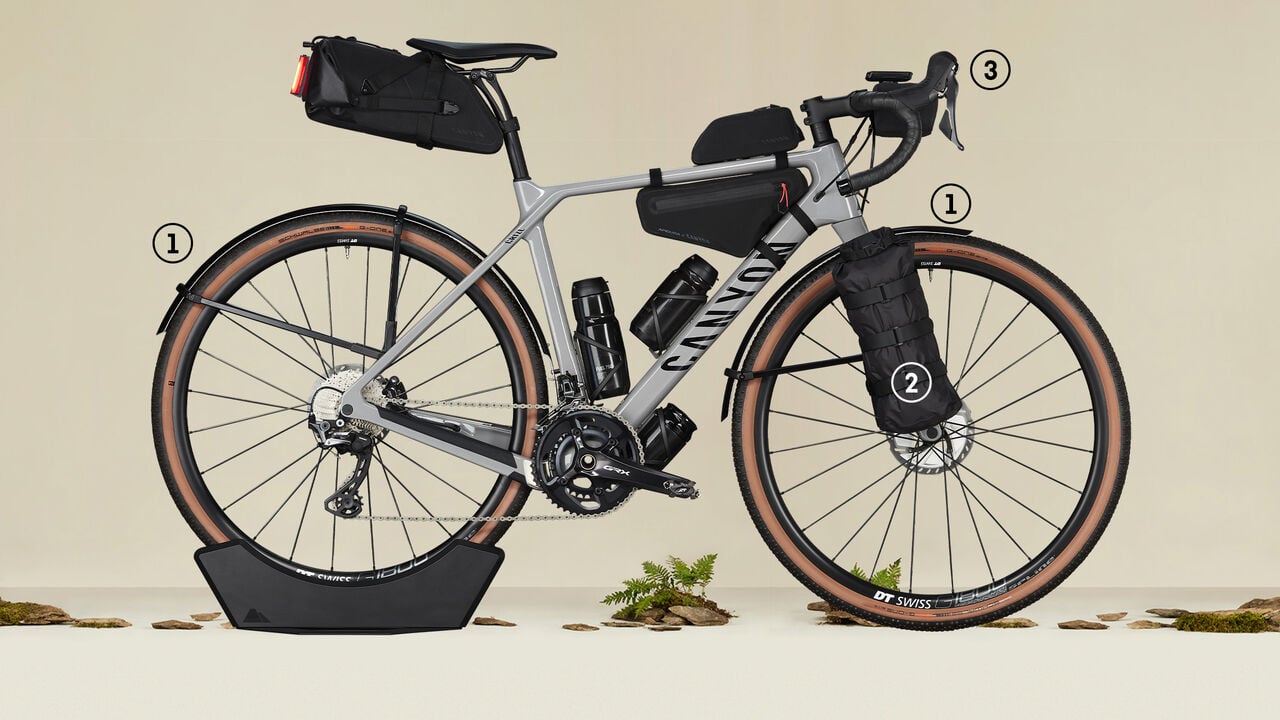 Canyon Grizl Fender Set
A bespoke design for your Grizl, this fender set keeps you dry on wet and muddy rides when adventuring off the beaten track. The rattle-free fender set is mounted using mudguard eyelets on the forks and seat stays and once installed, fits securely, protecting you from spray and debris.
Canyon LOAD Grizl Fork Cage
Ready for bikepacking and a perfect fit for the LOAD 5L Dry Bag, the LOAD Grizl Fork Cage attaches to your Grizl's forks, allowing you to carry a sleeping bag, tent or clothing. Attached via a three screw interface, the cage is made from a lightweight yet durable laser cut alloy material.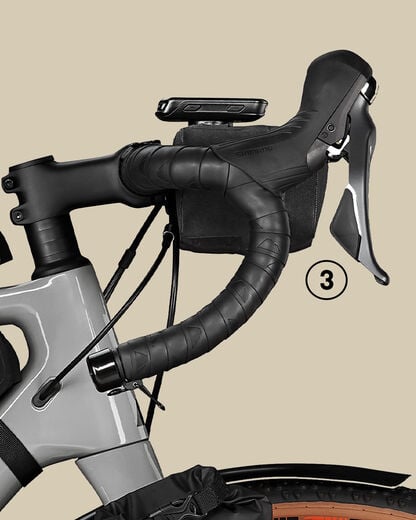 Canyon LOAD Handlebar Bag
The LOAD Handlebar Bag is ready for big rides. Whether you want to carry food, packable jackets or electrical devices, the 2L capacity has you covered. Made from a lightweight waterproof material, the bag is designed to fit all handlebars and comes with multi-use straps and foam spacers.
Gravel Gear
Get ready for gravel! From quick blasts to all-day epics, we've got the apparel, bike parts and accessories you need.