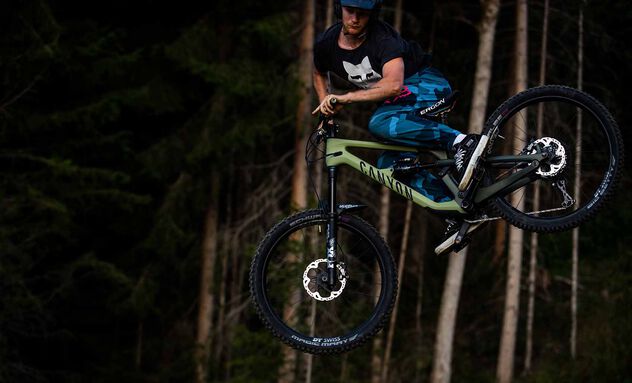 Trail proof
With sealed bearings, weather protection and widely sourced parts, you can ride confidently all year round without a care in the world.
The bike that goes the distance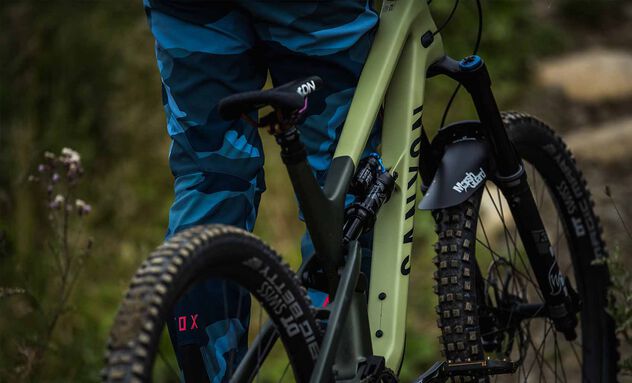 Familiar to everyone
Cross-country riders will recognise how well the Spectral climbs, while gravity riders will be impressed with its 'balls to the wall' descending capability.

This is the bike you'll never regret taking to the trails.
Does it all, does it well
AL, not a carbon copy
To make the finest aluminium frame, we don't just make a metal version of the carbon bike.

The materials like to be treated differently, so we take great care to get the maximum performance from both.
Spectral AL
Deploy the alloy
Color:

Flat Earth

Color:

Real Raw
Spectral CF
One bike to rule them all
Color:

Exhaust Black

Color:

Big Bamboo
Risk-free wrenching
Steel helicoil inserts to protect your frame.
Replaceable thread inserts means less damage if you overtighten.
Trail taming geometry
Head angle: 64 degree
Seat angle: 76 degrees
A single geometry setting keeps things simple.
Head angle: 64 degree
Seat angle: 76 degrees
Extra tuning options with the Flip Chip to let you rip the trails your way.
Smart cable routing
External rear triangle routing and internal front triangle routing blends simplicity with user friendly cable swaps.
Fully guided internal routing from cable entry to cable exit for effortless maintenance
Trail proof frame bearings
Standard double sealed bearings with propietary grease fill. Easy maintenance and assembly.
Double sealed bearings for all pivots. Plus, steel and rubber external seals keep the worst conditions out without adding friction.
Clever accessories for smarter rides
Enduro packs, bottles, sideload cages and more on-bike storage gear so you can go pack free in comfort.