Pathlite:ON
A do-it-all e-bike with a smorgasbord of clever accessories. From e-trekking to e-commuting, it's the most ingenious e-bike you'll own.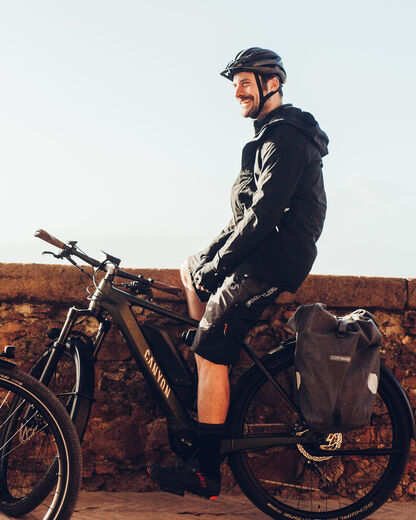 Comfortable
A relaxed position, 100mm of travel and wide tyres. These are the ingredients for a great day on the bike.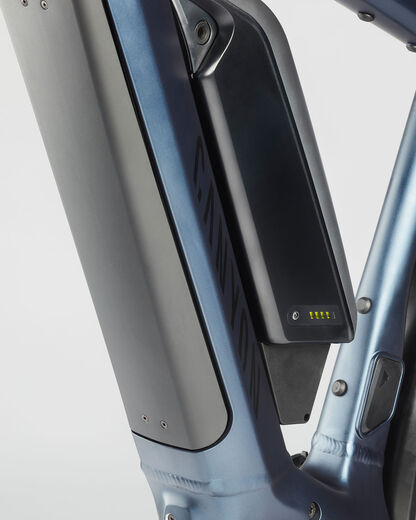 Capable
Two battery options let you decide how far and how long you ride. Removable batteries take all the hassle out of bike storage and charging.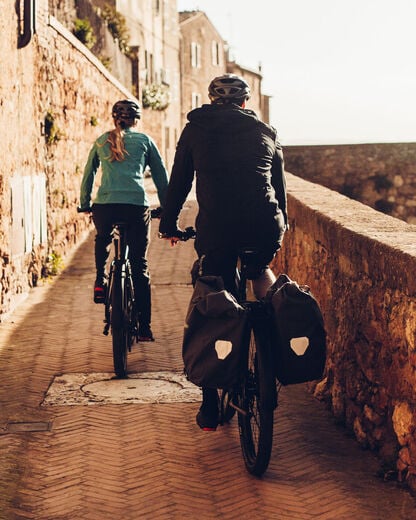 Practical
Family life shouldn't stop when the adventure begins. We've built a smorgasbord of clever accessories designed to keep you (and your loved ones) on the bike for as long as possible.
Ingenious
It's the little things that matter. Clever Canyon engineering, that you'll only find on our bikes. Fewer frustrations, far more fun.
The e-bike experts
Your Pathlite:ON questions answered
How far can I ride on a single charge of a Pathlite:ON?

Can I mount a kid-trailer to my Pathlite:ON?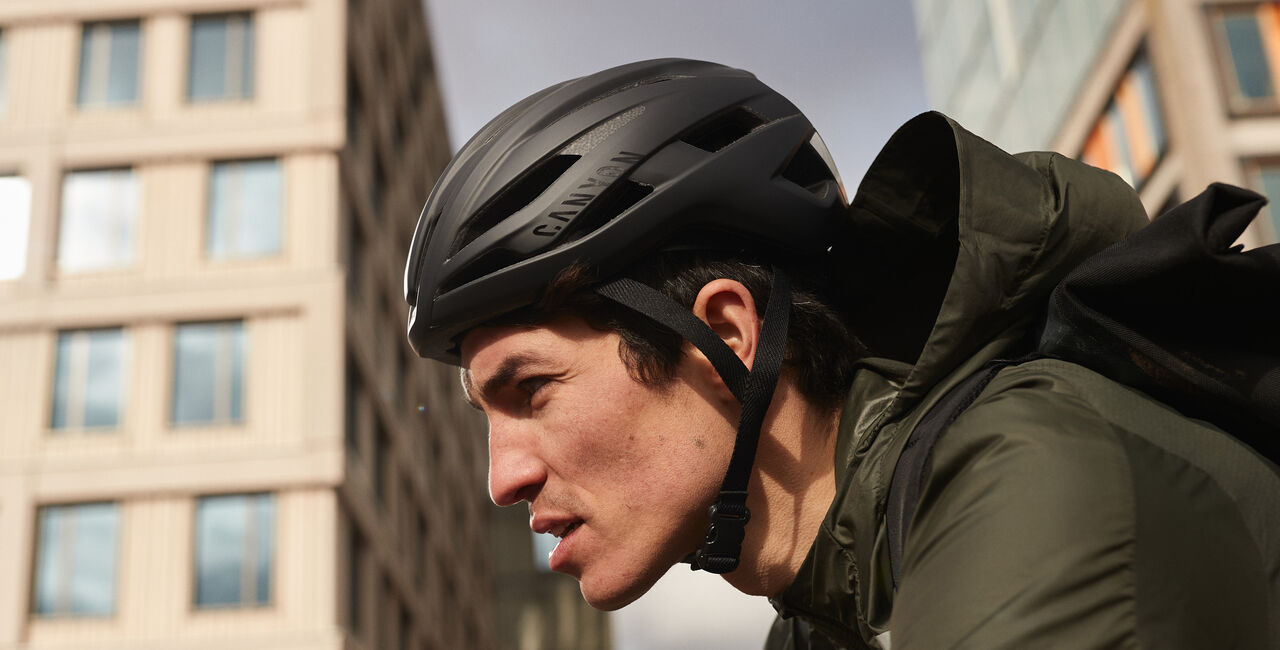 Gear up for adventure
Get the right gear and make your journeys more fun, relaxed, and comfortable.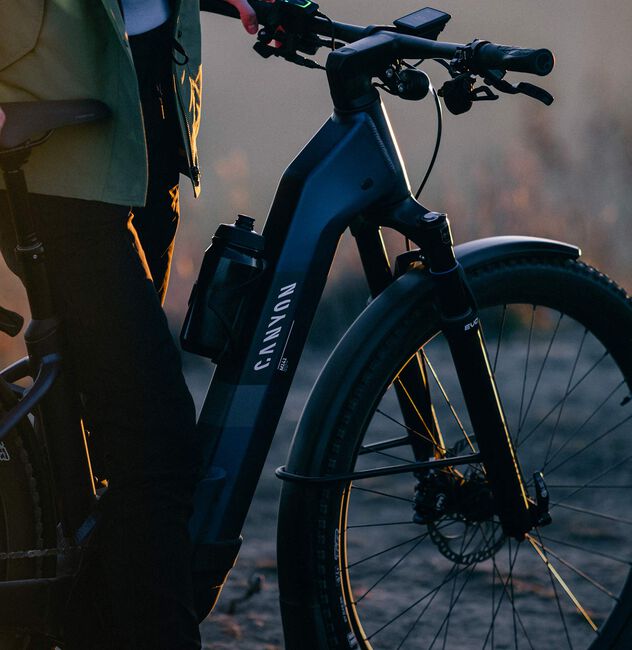 Buy today
Flexible ways to pay for your Pathlite:ON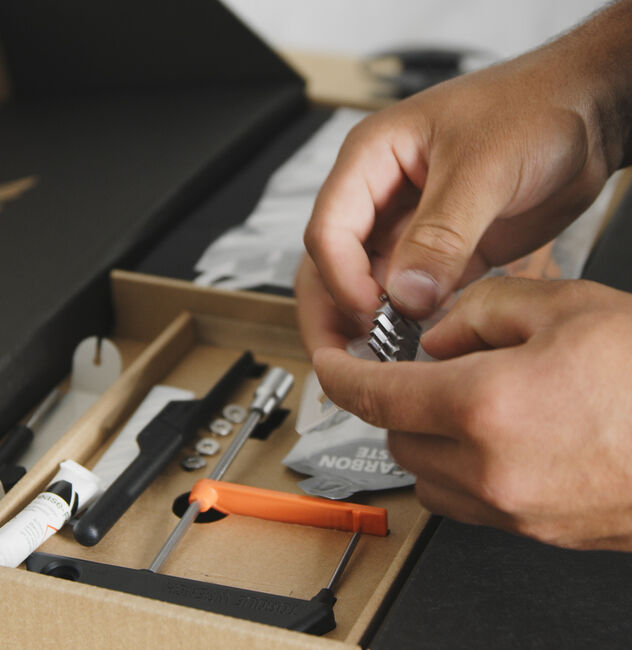 80% assembled
Unboxing and building your Pathlite:ON