Repairs and servicing at Canyon Factory Service, Belgium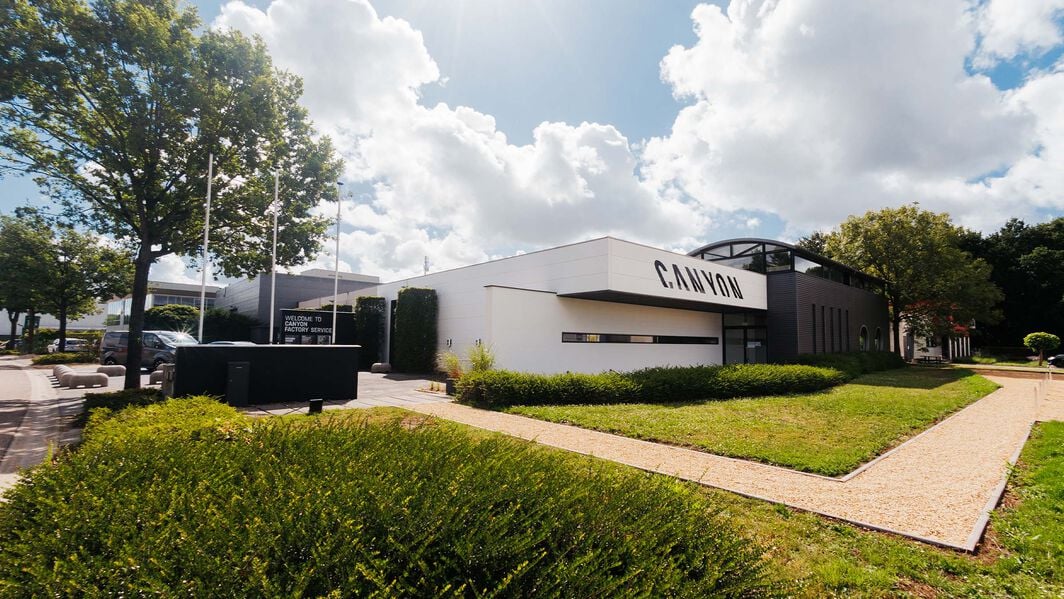 Welcome to Rotselaar
Now open in the heart of Rotselaar, Canyon Factory Service Belgium gives you expert servicing and Canyon know-how right on your doorstep.
Need a small fix? New tyres fitted? Just pop-in, take a seat and we'll get you up and riding within an hour. We'll also provide support for larger scale bike issues and regular services with an appointment.
Walk-ins for simple repairs available now
With a full compliment of mechanics we can perform minor repairs on the day. So flat tyres, snapped chains and bent derailleur hangers shouldn't spoil your fun.
We're also on hand to help with new bike day tweaks and small fit adjustments. We aim to have you in and out as soon as possible so grab a magazine or chat with the team about your next n+1.
Book an appointment for complex repairs
It's best to book an appointment for tricky topics so we can guarantee you a slot. Repairs, annual servicing or warranty issues will need more time, however, in most cases, we aim to have you back on your bike within 5 working days.
A well serviced bike is a problem free bike
All bikes need to be serviced at least once a year (twice if you ride regularly) to ensure they're road or trail safe. Regular servicing will check and replace worn components and prevent minor issues becoming critical.
Canyon Factory Service servicing costs
It's important you get the best service for your bike. Our inspection prices are indicative and you should expect to pay more for parts and additional repairs that might arise from an inspection.
As a general rule of thumb you should allocate around 10% of your bike's original price to annual servicing, spare and ware parts to prolong your enjoyment of the bike.
Road and gravel bikes (including Roadlite) 80,00€ | With integrated cockpit 130,00€ | :ON bikes 100,00€

Urban 80,00€ | :ON bikes 100,00€

Hardtail mountain bikes (including Pathlite) 95,00€ | :ON bikes 115,00€

Full-suspension mountainbikes 105,00€ | :ON bikes 125,00€
These costs are indicative and do not include the costs of spare parts and additional labour for repairs.
A clean bike is a fast (to service) bike
It's always easier to service a clean bike. While we don't expect you to take your bike apart and clean everything with a toothbrush please do ensure your bike is free from caked mud and dried salt before you drop it in.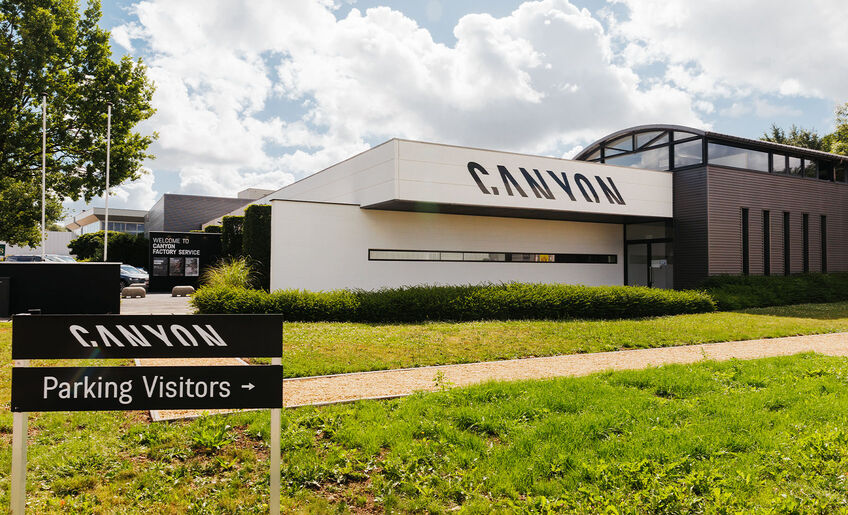 Our Belgian headquarters
How to find us
Canyon Belgium
Factory Service
Wingepark 16
3110 Rotselaar

Download the Canyon app for easy assembly assistance, and more