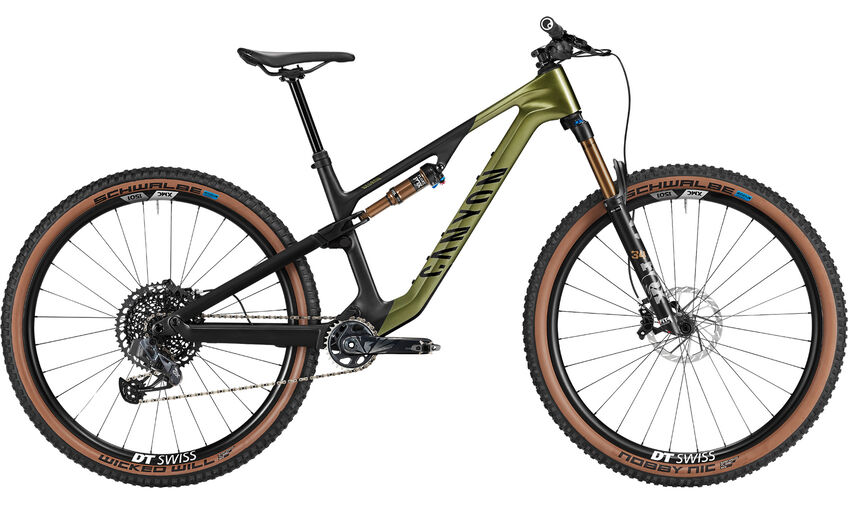 Smaller frames, smaller wheels
Neuron CF
The ultimate trail all rounder now 200g lighter and perfectly protected. Ride longer, ride wilder.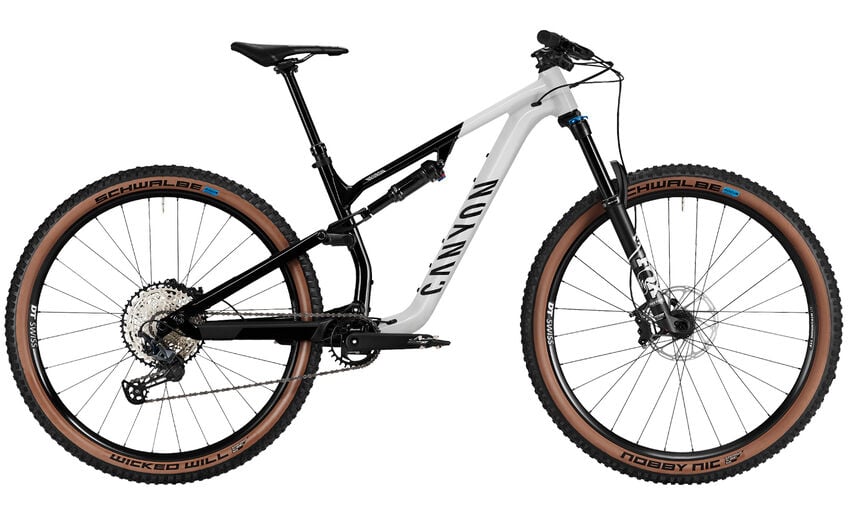 Your gateway to the outdoors
Neuron AL
Rugged alloy frame with the same balanced geometry as our benchmark carbon model. Confident handling. Easy exploration.
Power up your e-bike adventure
Neuron:ON
The Neuron's trademark comfort and capability all with a powerful motor for even easier exploration.
Designed for young riders
Neuron Young Hero
A youth MTB with kid specific parts, perfectly tuned suspension and the same trail geometry as its full-size cousin.
Color:

Alps White

Color:

Soil Red

Shimano DEORE M6100, Rock Shox Recon Silver RL

1.799 €

1.899 €

You save 100 €

Shimano DEORE M6100, Manitou Machete

Color:

Stealth

Color:

Desert Adventure

Color:

Sunrise Adventure

Bosch Performance Line CX, RockShox Pike

Color:

Stealth

Color:

Alpine Sea Adventure

FOX 34 Float Performance GRIP, Bosch Performance Line CX

Bosch Performance Line CX, Rockshox Pike Ultimate

SRAM X01 Eagle AXS, FOX 34 Float Factory FIT4

Color:

Stealth

Color:

Desert Adventure

Color:

Sunrise Adventure

Bosch Performance Line CX, RockShox Pike

Color:

Stealth

Color:

Cool Glacier

Color:

Washed Denim

Shimano EP600, FOX 34 Rhythm Grip

SRAM GX Eagle AXS, FOX 34 Float Factory FIT4

SRAM GX Eagle AXS Transmission, FOX 34 Float Performance GRIP

2.799 €

2.999 €

You save 200 €

Shimano SLX M7100, FOX 34 Rhythm

1.999 €

2.299 €

You save 300 €

Shimano SLX M7100, FOX 34 Float Performance GRIP

2.499 €

2.999 €

You save 500 €

Color:

Summit Silver

Color:

Lake Blue

Shimano DEORE XT M8100, FOX 34 Float Performance Elite FIT4

3.799 €

3.999 €

You save 200 €

Color:

Summit Silver

Color:

Rock Red

Shimano SLX M7100, FOX 34 Float Performance GRIP

2.799 €

2.999 €

You save 200 €

Color:

Alps White

Color:

Peak Blues

Shimano SLX M7100, FOX 34 Rhythm

2.099 €

2.299 €

You save 200 €

Color:

Crest Black

Color:

Forest Green

Shimano DEORE XT M8100, FOX 34 Float Performance GRIP

2.499 €

2.699 €

You save 200 €