Which cycling overshoes are best for winter?
Cycling overshoes keep your feet warm and dry in winter. Find out which ones are best for your cycling.
Overshoes generally begin to unearth themselves from the depths of the kit drawer around October in the Northern Hemisphere. It's at this point in the year that the temperature noticeably drops and we clamber around for our long-forgotten winter layers.
Not content with leaving our bikes indoors for a large chunk of the year, if we're to ride in winter, we need to make sure we're not freezing at the same time. As the saying goes, "if it's not raining, it's not training!"
Feet are in the direct line of spray from your front wheel, making them particularly vulnerable to the cold, rain and wind. As key contact points on the bike, it's important that you keep your feet operational (warm!) while cycling in the colder months. One of the best ways to achieve this is investing in good winter clothing which includes a pair of overshoes.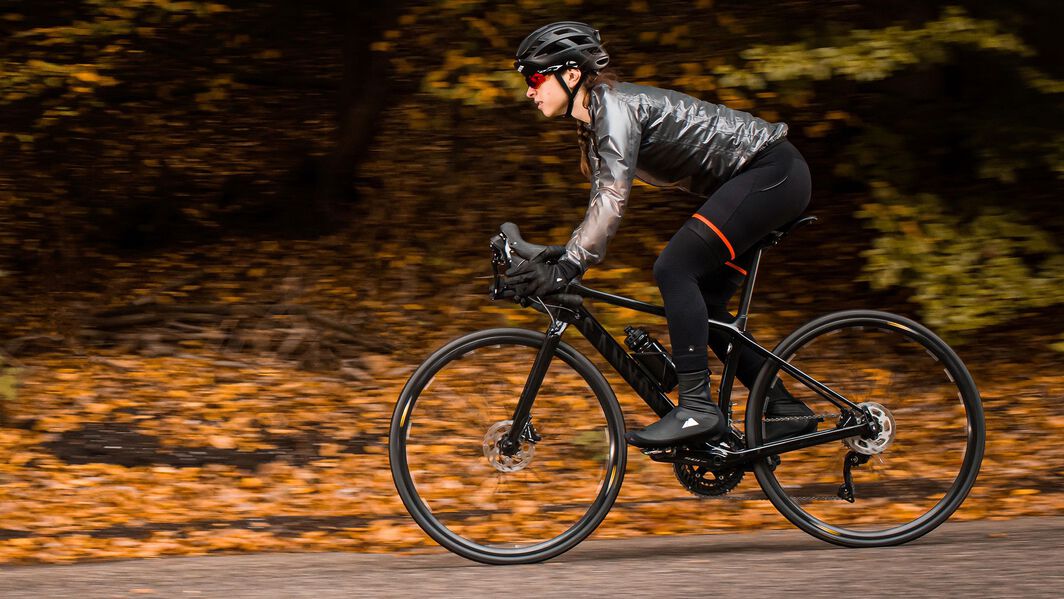 What are cycling overshoes?
Cycling overshoes are shoe covers that sit on top of your cycling shoes and socks to provide an extra barrier to the outside elements. Overshoes are made from hard-wearing, weatherproof materials to prevent the rain and cold from seeping into your feet.
What are overshoes made of?
Neoprene (the same material used for wetsuits) is a popular material for overshoes due to its insulation qualities. Even if the water gets into your shoes, your feet are likely to remain warm. Polyester and polyurethane are also common in the construction of overshoes. They are lightweight and offer better waterproofing technology compared to neoprene.
One of the bigger benefits of overshoes is the fact you can use the same cycling shoes year round, rather than spending more money on a second pair of shoes for winter.
Are cycling overshoes waterproof?
While some overshoes are advertised as waterproof, it's very hard to guarantee that they'll keep the water out while you're riding. If your other clothing gets wet, it's likely to seep down your tights and into your socks due to the overshoe opening at the ankle. Another obvious part of the overshoe that allows the weather to creep in is the opening for the cleat. Let's face it, if you're cycling in a huge downpour, you're very unlikely to stay dry!
However, overshoes are still a great barrier between you and the rain. Taped seams, waterproof zips and advances in fabric technology mean it's better to wear them than not at all. At the very least, overshoes delay the onset of soggy feet, which means you can enjoy your ride for longer.
Features of cycling overshoes
Most overshoes are black in colour to hide any dirt, however some brands include reflective strips to improve nighttime visibility. This is a particularly useful feature if you commute or ride your bike at night or in low-light conditions.
Some overshoes are designed with aerodynamics in mind. If you enjoy time-trialling or road racing, aero overshoes are a good idea to maximise your gains when the weather is working against you.
During the shoulder seasons of early autumn and spring, when there is a still the risk of rain and cooler temperatures, toe covers offer a great middle ground. They stave off the chill and offer a bit of protection if you get caught out (or if the weather forecast turns out to be a lie!).
MTB overshoes vs. road overshoes
If you're out on your road bike dodging puddles and rain showers all day, overshoes an absolute no-brainer. They're designed to fit all road cycling shoes snugly with holes for your cleats. They're made from lightweight, windproof materials designed to protect your feet from showers and harsh winds.
Mountain bike overshoes are similar in design but allow for mountain bike pedal and cleat systems. The materials used are often thicker and more durable due to the nature of mountain biking, which can often involve hike-a-bike sections and debris flying around as you hit the trails.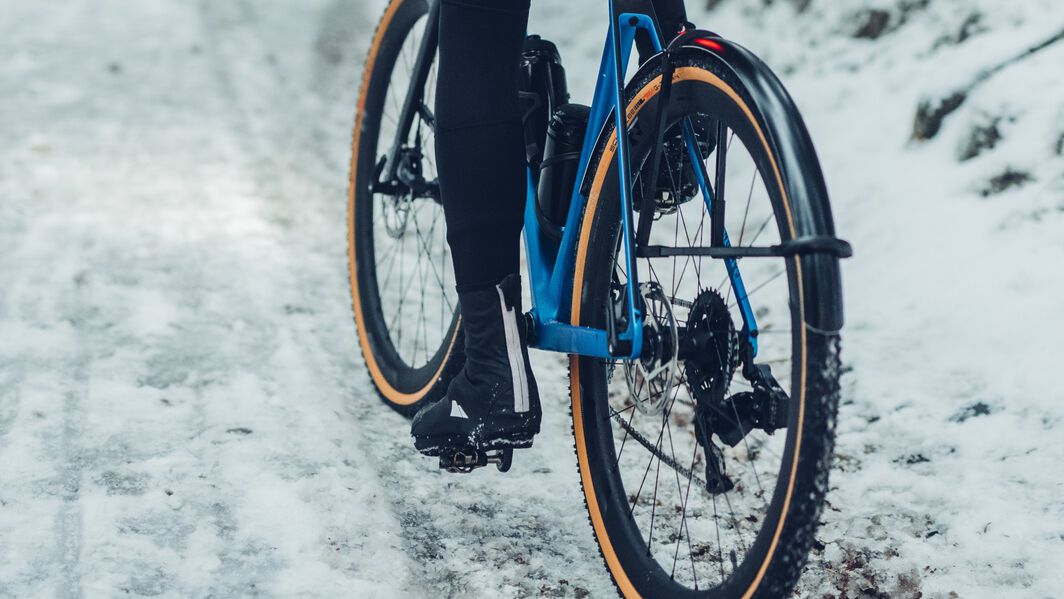 How to put on overshoes
Most overshoes look like a big sock with a zip behind the ankle to open them up.
Get dressed to ride as you normally would, including putting your shoes on.
Ensure the overshoes are unzipped and slide your foot into the opening. This may take some strength depending how tight the overshoe is on your shoe.
Align the openings with your cleats and heel, ensuring the shoe maintains contact with the ground rather than the fabric.
Zip up your overshoes and close any straps.
Protect your feet
Don't be caught out in the freezing cold winter weather. You can still ride your bikes if you have the right kit. Cycling overshoes are must-haves in order to keep your feet warm and dry despite the less than desirable conditions outside.
What is a cycling jersey and which style is best for you? Find out here!