How to commute on your bike in winter
Commuting on your bike in winter creates a unique set of challenges. We show you how to overcome them.
Commuting to work by bike in winter is possible with the right bike, right kit and right attitude. The cold, wet and dark conditions mean you'll need to prepare a little bit more. If you've taken up cycling in the last year or so, this might be your first winter. Or perhaps you're a fair weather cyclist looking to avoid indoor training by commuting instead.
Our ultimate guide to commuting outlines the benefits of riding your bike to work, however commuting in winter is a little more complex. To help you keep your legs turning over the chilly months and ensure you still get the pre- and post-work endorphins, take a look at our tips on how to keep moving in winter.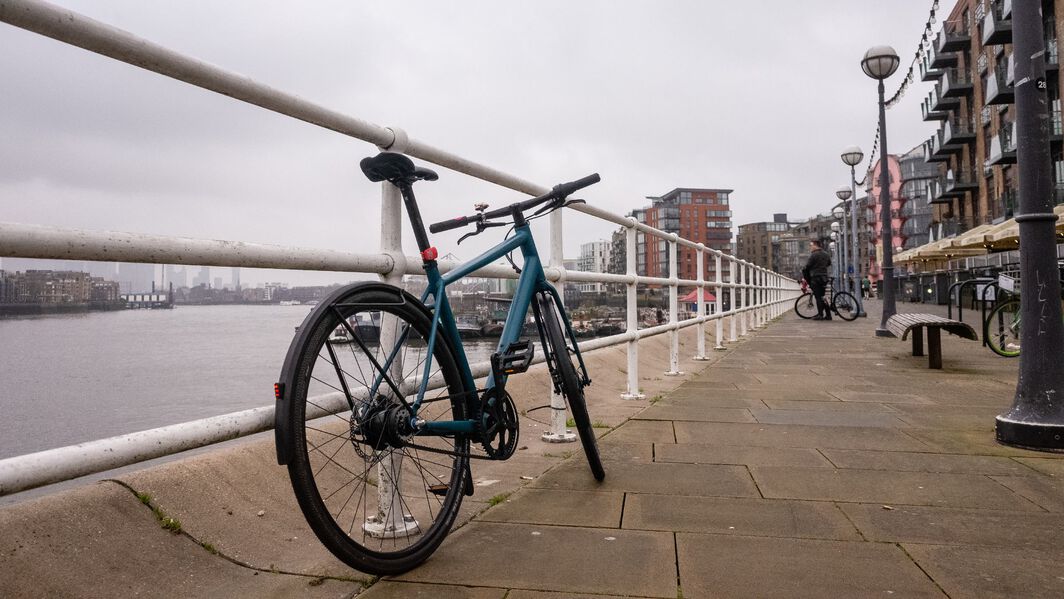 Can you cycle in winter?
YES! Some would have you believe it isn't possible but you can cycle in winter. You will be more comfortable if you equip your bike with a few extras and wear warmer cycling kit, you can continue to use your bike in winter.
Do I need a winter bike?
Some people have a dedicated winter bike that they use once the clocks go back, while others have a commuter bike or city bike specifically for trips to and from work or around town. This option means you can save your summer road bike for the best weather rather than wearing down the components in the harsher winter conditions.

The other option is to transform your current bike into a winter warrior using readily available accessories.
Winter-proof your bike
A good winter bike is comfortable, reliable and robust. It doesn't sound glamorous, but it will get you from A to B in one piece, and that's all that matters.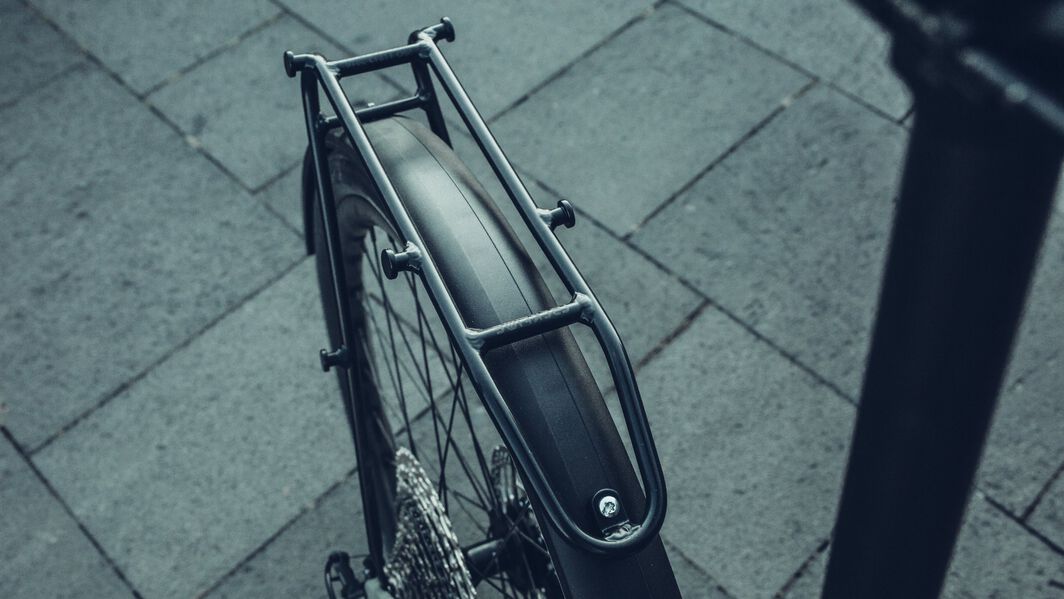 Mudguards
Is there anything worse than riding on wet roads and getting sprayed by your wheels? Bicycle mudguards prevent this and help protect the frame against mud, rain and road spray. A lot of hybrid bikes come with integrated mudguards, however you can buy compatible mudguards to fit any bike.
Tyres
Winter looks different depending on the country you live in. One country's summer can be another's winter! Below freezing temperatures and the increased likelihood of punctures are good arguments for getting winter bike tyres. Choose wider, more comfortable tyres with added puncture resistance to get you through winter. The last thing you want is a flat tyre in the depths of winter.

Some brands also offer studded tyres for extra grip if you ride in ice and snow regularly. If your winters are particularly icy and snowy, studded tyres are a great addition to any bike including mountain bikes.
Winter cycling accessories
Shorter daylight hours mean riding in winter often means riding in the dark, too. Prepare for the unpredictable weather and riding conditions with the help of a good set of lights and some panniers.
Lights
It is a legal requirement in most countries to ride with bike lights between the hours of sunset and sunrise. The best winter bike lights adhere to local laws (for example StVZO in Germany) and are bright enough for you to see the road ahead and for other road users to see you.
Panniers
Panniers are a great option for carrying your laptop, spare clothes or shoes and other bits and bobs between home and work. Most pannier bags are waterproof these days, so they're ideal for riding in damper winter weather. They can be used all year round, offer a more comfortable ride compared to lugging everything around in a rucksack. Check your bike for compatibility before installing a pannier rack.
What to wear when cycling in winter
Staying warm in winter is probably your number one priority when braving the elements. Our best advice for what to wear on the bike in winter is to layer up. Think thermal base layers, thicker socks and waterproof jackets. On the off-chance you get a little too warm (those hills are hard work!), you want to be able to take a layer off without freezing afterwards.

Your hands need to be warm so that you can safely ride and steer your bike, operate the gears and indicate to other road users where you're going. Winter cycling gloves are often thicker without sacrificing any dexterity.

Similar to hands, you need to keep your feet warm and dry, too. A thicker pair of socks and a pair of winter overshoes add a couple of extra barriers to fend off frozen feet.
Maintaining your bike in winter
It's a job we all love to hate but keeping your bike clean in winter will help you in the long run. The salt on the roads can quickly get into your components and corrode them. A quick rinse every couple of days will get the bulk of it off, but you should set aside a couple of hours for a big clean every month or so.

Regularly check and clean your chain to keep it moving smoothly and shifting up and down your gears. Use wet lubricant as a barrier against the rain.

Wetter roads mean brakes wear down faster than in dry weather. Keep your eye on your brake pads and replace them before they wear too thin.
Can you use an E-Bike in winter?
E-Bikes are great for getting around town without getting too sweaty while you're at it. When riding your E-Bike in winter, pay attention to the battery life. Rechargeable batteries have a shorter lifespan in colder temperatures. Make sure you check the charge before you leave the house and, if necessary, take your charger with you. You can read more about how to care for your E-Bike battery in our guide.
How to cycle in winter
Adjusting your riding to suit the conditions is key to staying upright in winter. You should aim for a steady, consistent speed with as few sudden movements as possible. Take corners a little wider than usual and avoid leaning into the bend. Allow more time for your commute in winter, as you might find you have to ride a little slower or the traffic is heavier than usual.

Adopt the primary position (distancing yourself away from the gutter, where road debris and ice gathers) when it's safe to do so, as this helps increase your visibility to drivers and reduces the chance of a puncture.

If the conditions are too treacherous, don't risk it. Another option is to split your journey by taking your bike on the train for a portion of your trip.
Ready to commute in winter?
Lights charged? Check. Gloves, extra layers and a waterproof? Check. Bike in good working order? Check. You're good to go! We hope you enjoy riding in winter and taking in this unique time of year by bike.
Staying motivated in winter can be tricky. We asked a Mental Performance Coach for his advice.