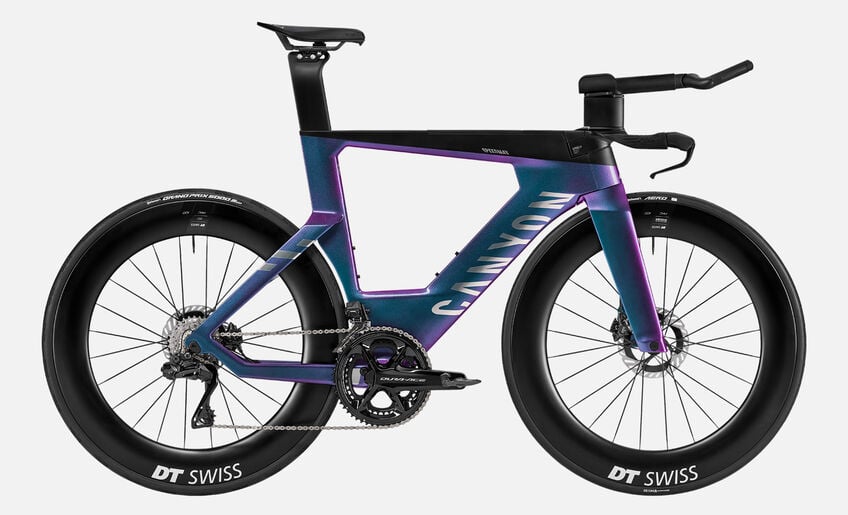 The triathlon benchmark
Speedmax
More speed, more adjustability, more integrations, more podium finishes.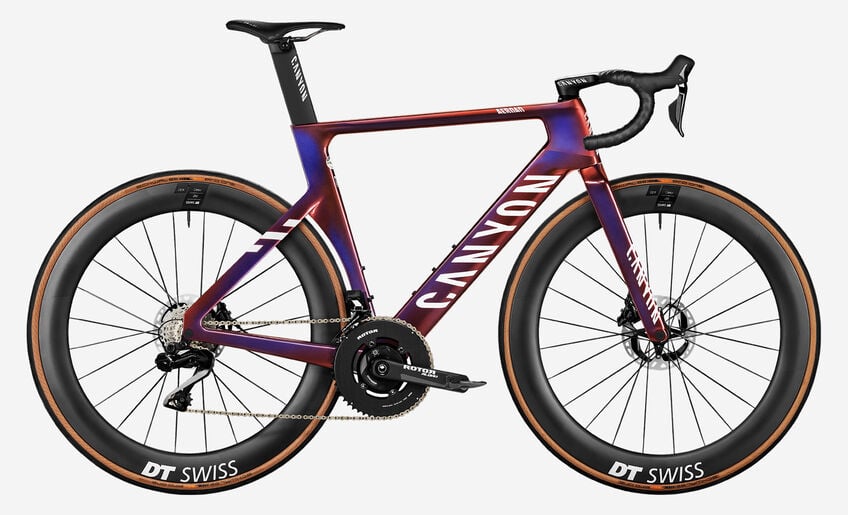 Built to win
Aeroad
Pure aero speed – developed to win at the world's fastest races.
The Science of Speed
Wind tunnels, supercomputers and F1 engineers: our most intensive aeodynamic development ever

Speedmax CFR Track
The Pursuit of speed
Developed by the world's top engineers. Tested by the fastest pros. The Speedmax CFR Track has its sights set on victory at velodromes around the world.
Color:

Pearl Grey

Color:

Arctic Grey

DT Swiss ARC 1400 Dicut, SRAM Force AXS 12s

DT Swiss ARC 1100 Dicut, Shimano Dura-Ace Di2 R9250, 12-speed

Color:

Alpecin-Deceuninck Replica

Color:

Morello Red

Shimano Ultegra R8000 SS, DT Swiss ARC 1600

DT Swiss ARC 1100 Dicut, Shimano Dura-Ace Di2 R9250, 12-speed

SRAM Force AXS 12s, Zipp 404 Firecrest Force Launch Edition

DT Swiss ARC 1400 Dicut, SRAM Force AXS 12s

DT Swiss ARC 1400 Dicut, SRAM Force eTap AXS

Additional 10% off with code "OUTLET10"

5,289 US$

5,849 US$

You save 560 US$

Color:

Red Chrome

Color:

Sparkle Stealth

SRAM RED eTap AXS 12s, ZIPP 858 NSW Hookless

CANYON CFR Track Disc Front

SRAM RED eTap AXS 12s, ZIPP 858 NSW Hookless

DT Swiss ARC 1100 Dicut, Shimano Dura-Ace R9200, 12-speed

Shimano 105 R7000 SS, DT Swiss P 1800 Spline db

Color:

Jan Frodeno Signature

SRAM RED eTap AXS 12s, Zipp 858 NSW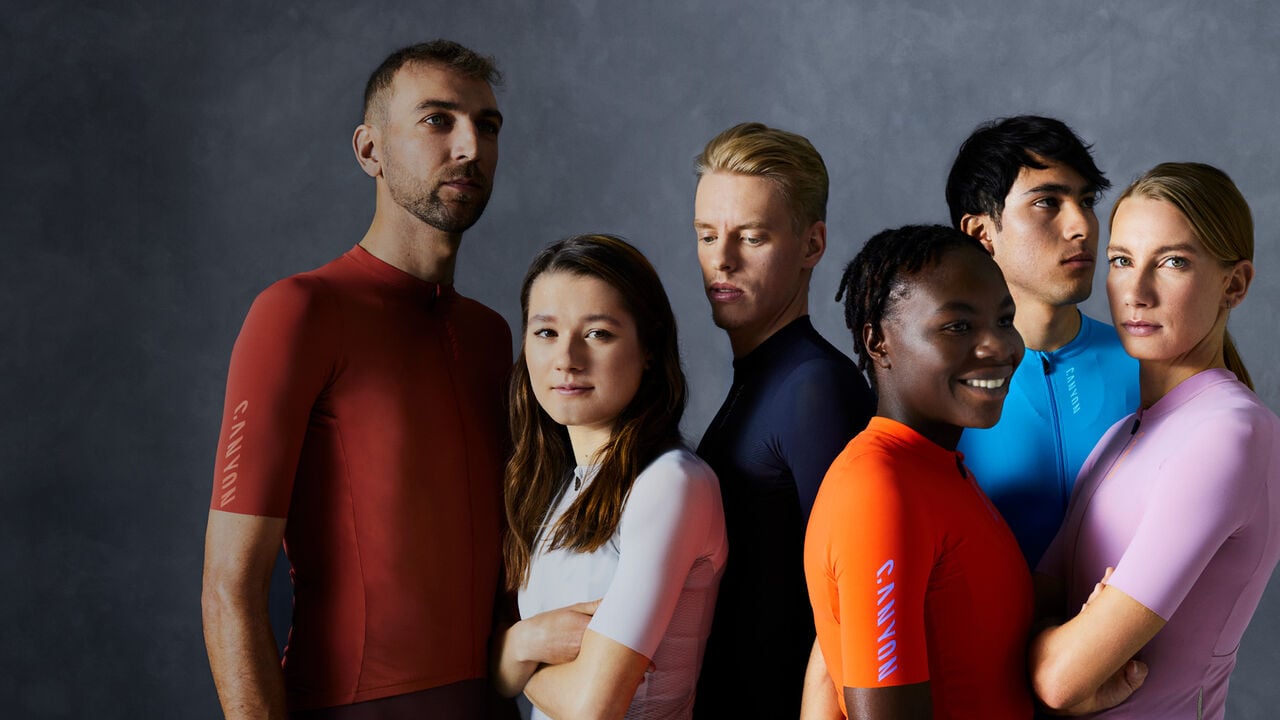 For clothing that doesn't compromise. Delivering high performance, bold colours and standout technical features.
Aero road bikes: with their futuristic looks and undeniable speed advantages, they can be somewhat divisive. More and more pros are using aero bikes, so why shouldn't you?
Aero Road Bike: Your Bike for New Personal Best times
With an aero racing bike, you'll be heading for the finish line as fast as an arrow. From the handlebars to the frame to the wheels, the bike is completely aerodynamic. Thanks to the balanced geometry on Canyon aero bikes; top speed and comfort go hand in hand. The pros know this too: world-class cyclists like Mathieu van der Poel rely on our flagship Aeroad CFR.
What is an aero road bike?
The aero bike is a special type of road bike. The aerodynamic design of the frame and bike components makes for extremely low drag on these models. A lightweight aero racing bike can be the key to a place on the winner's podium for professional cyclists. At speeds of 9 mph and above, air is the dominant drag force. Above 30 mph, you have to put almost all your energy into overcoming air resistance. That was the reason for the invention of aero bikes: when progress through weight saving was exhausted, optimised aerodynamics could raise performance to a new level.
What makes an aero bike stand out?
When the conditions are right, you have the makings of a breakaway on an aero bike. That's why aero road bikes are popular triathlon bikes. They help road cyclists gain those crucial seconds ahead. But: Canyon's triathlon bikes aren't for everyday use – our Speedmax gets you to the podium. Its components are optimised for triathlon.
Your new best times are made possible by the following features of the aero bikes:
Carbon fibre frames with extremely high levels of stiffness.
Tube profiles have more surface area due to the angular shape.
Sort head tube and a stack-to-reach ratio of 1.45 maximum.
Top tube with the same length as the seat tube or slightly longer.
Riding position far above the bottom bracket for optimum power transmission.
High-profile wheels with special aero rims.
Brake and shift cables integrated into the frame.
Cycling apparel also has a big impact on aerodynamics. With a bike helmet and road bike gear, you can save more watts.
What are the advantages of an aero road bike?
The most important advantage of aero road bikes: The cyclist has to exert less effort to achieve the same performance, with less drag. New personal best times are achievable with the same amount of effort. This makes aero bikes attractive to competitive athletes and amateurs alike.
Aero road bike or race bike – what's the difference?
"Why should I buy an aero road bike – am I not better off with a race bike?" If you're asking yourself this question, consider this: race bikes are reliable all-rounders for a wide variety of bike races, whether it's a stage race in the mountains or a sprint on the road. The aero road bike is suitable for climbing but provides the biggest advantage on flat roads.
Aero road bikes from Canyon
The Aeroad stands for pure speed and delivers outstanding performance.
Aeroad CF SL: optimised aerodynamics and high comfort at a reasonable entry price
Aeroad CF SLX: even lighter, more comfortable, and more aerodynamic – optimised through tests in the wind tunnel
Aeroad CFR: the lightest and fastest Aeroad – a highly customisable high-end solution trusted by world-class athletes
The Speedmax series of aero road bikes is especially suited for triathletes.
Buy your Canyon Aero Road Bike online
At Canyon, you buy your aero road bike online directly from the manufacturer. Our flexible payment options allow you to pay off your bike in instalments over several months.