Canyon is a world-leading manufacturer of Road, Mountain, Triathlon, Urban and Fitness Bikes.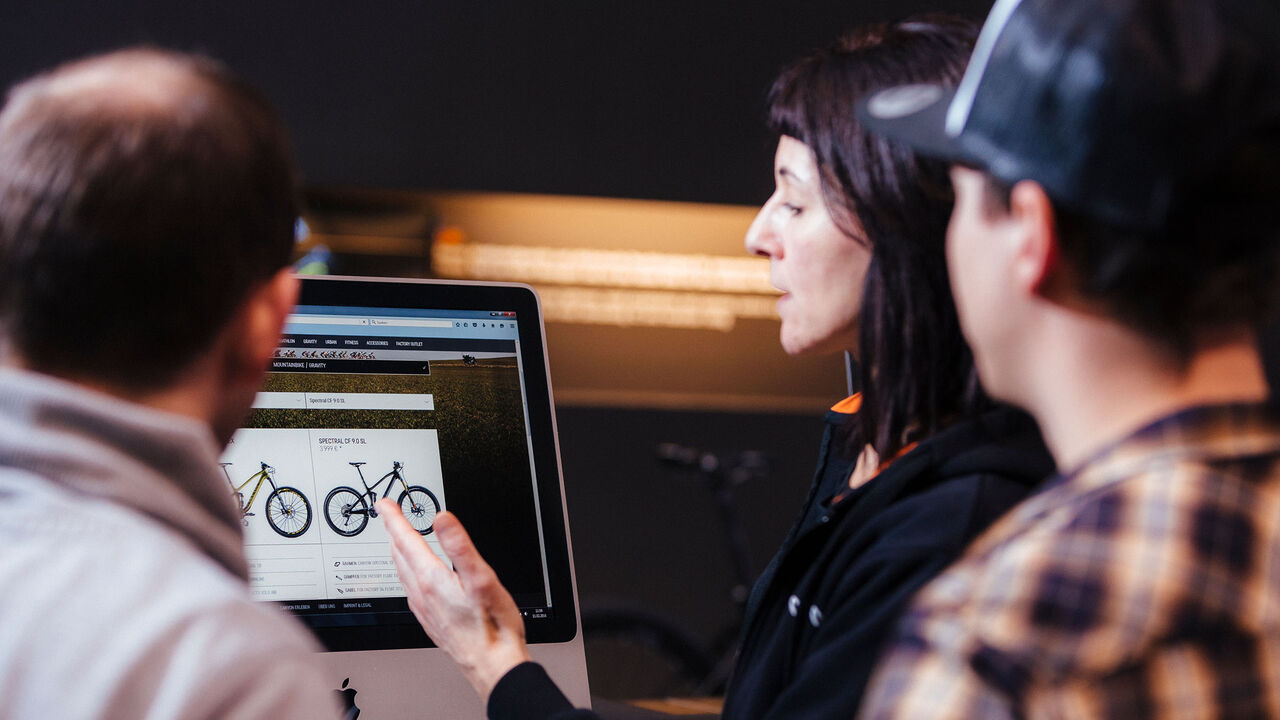 (Title)
Our flat hierarchies enable you to quickly take responsibility and shape where you want your career to go. As an employer, we successfully combine our local roots with an increasingly international and sustainable approach. Our core values reflect how Canyon as a business works: we share our passion, take responsibility for our actions and strive to deliver excellence in everything we do.
Staff discount on bikes and accessories

Crew Test Pool so you can take out and ride any bike you like, when you like

Canyon Crew Rides, road and mountain bike, throughout the week

Freshly prepared meals and snacks at subsidised prices

Automatic membership to the Pure Cycling e.V. cycing club

Comprehensive employee feedback

Flat hierarchies as part of a dynamic and fast-growing company

Christmas and holiday bonuses

Summer and Christmas parties
Our home
Canyon was born in Koblenz, Germany, and we're proud of our roots. Koblenz is a lively university town with over 100,000 residents located where the Rhine and Mosel rivers meet. Thanks to the rivers, you get outstanding riding in the valleys and hills that extend out of the city. On a mountain bike, you'll be climbing to the trailhead within just five minutes of leaving Canyon.Home, while roadies don't have to go for long either before leaving the traffic behind and rolling through scenic vineyards and forests. If you value good lifestyle and having easy access to the outdoors, then Koblenz is for you.