Celebrating International Women's Day 2021
Cast your mind back to when you first jumped in the saddle. Why did you start cycling? We asked our Canyon athletes and ambassadors this exact question.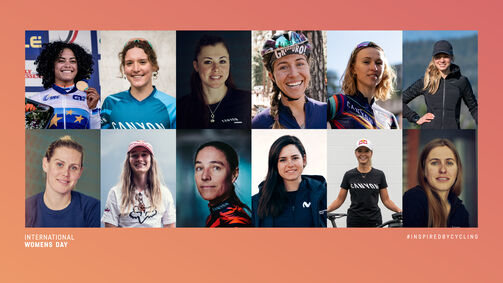 March 8th is International Women's Day and this year, we wanted to pull out all the stops to celebrate the incredible women in the Canyon family. From the top steps of the world stage to right here behind the scenes at Canyon's headquarters, we're proud to support riders around the world.

We'll be celebrating all week on Instagram, so if you want to join in use the hashtags #InspiredByCycling #MyCanyon and #IWD2021. Tag your friends and empower women to get on their bikes this International Women's Day and beyond.
Celebrate IWD 2021 with our riders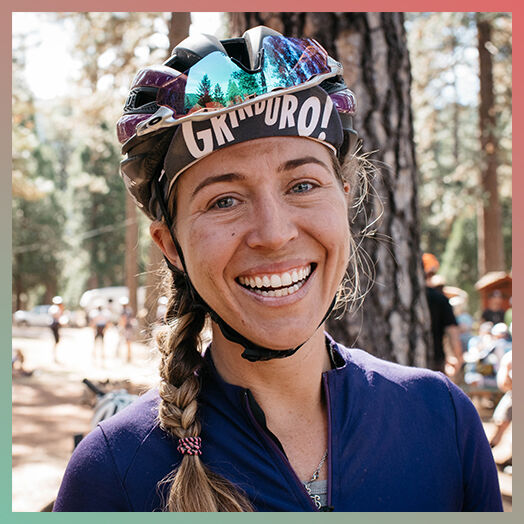 Amanda Schaper - Gravel Racer for Flashpoint MVMNT
"When I found bikes, I also found the most amazing community of people. I suddenly belonged to something that was so supportive, positive and overflowing with good vibes. I couldn't imagine my life without bikes and the community they gave me, and I can't wait for more people to join the fun. You don't need a big reason to start riding bikes, you just need to start; and I promise the bike will give you a reason to keep pedalling. Happy International Women's day to all the cis women, trans women and everybody across the gender spectrum."
Kasia Niewiadoma - Professional Road Cyclist at Canyon//SRAM
"I was inspired to start cycling by my dad. He was the first person who showed me the freedom, the joy, the happiness from being on a bicycle, from moving around. Exploring your area, going to places that I have never reached before."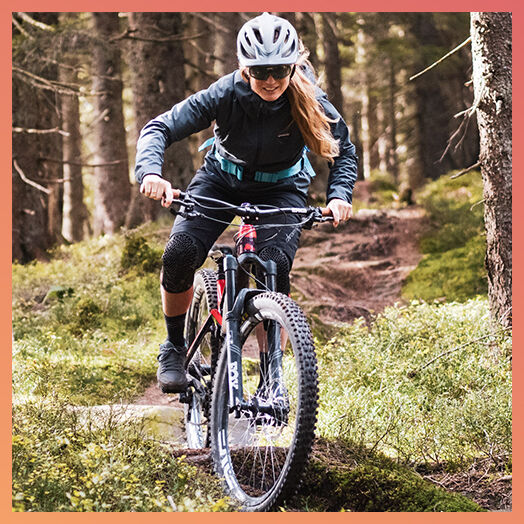 Tina Bek - Mountain Biker, Mother and Outdoorswoman
"Back in 2004 I started studying sport science and we had to make a decision for the summer holidays to start a certain sport and I didnt know what to take. My friend said, "Hey, let's go biking!" and I said "ok, why not? I want to try it." I had to borrow everything: a bike, helmet...I wore normal shorts. But It was so much fun. I made the great decision to buy a new bike on my own. Before that I was dancing, figure skating, going to the gym. But nothing compares to biking. So from that on I kept going and the rest is history."
Minna Uusivirta - Road Cyclist and Journalist
"I first got into cycling around the age of ten or eleven when I was injured and I couldn't do any other sports. It was my dad who introduced me to cycling because he had been doing it for decades before that. What hooked me was the speed, the people I met and the friends I made. But also the ability to go wherever and whenever I wanted."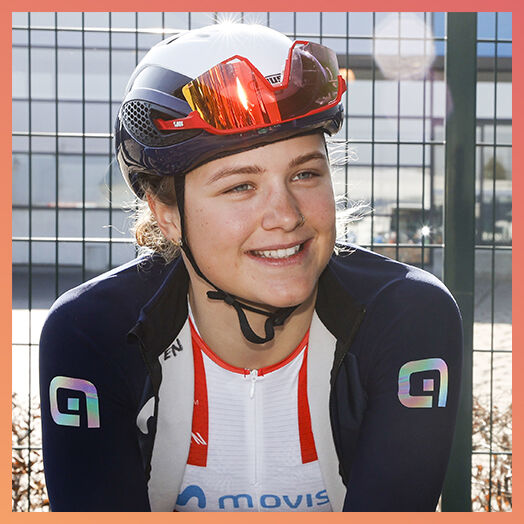 Emma Norsgaard - Professional Road Cyclist at Movistar Team
"What inspired me was my big brother Mathias who also is in the Movistar Team. When we were kids he started winning all of these small races in Denmark. I was really jealous of his medals and flowers! And then I was like: Ok, I really want this too! And here we are – 15 years later racing in the same team. He still inspires me every single day when I go on my bike."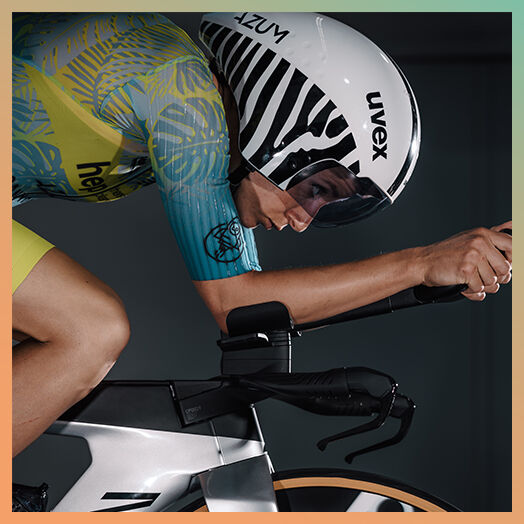 Laura Philipp – Professional Triathlete
"I started riding my bike back in my school days because I wanted to protect the environment by avoiding public transportation and cars. I rode to school 30 km each way. It was a long way to school but it didn't take long until I really fell in love with cycling and I also started to take my bike out on the weekends. With doing that I think I started to build a big base for my triathlon training and racing nowadays.
Emily Batty – Professional XC Mountain Biker
"I want to wish all my ladies out there a Happy International Women's Day. For me getting into cycling was more of a sense of community. It was chasing my brothers around and my dad's friends and wanting to be a part of something a lot bigger than myself and have those connections with my brothers friends. Now there are so many chicks in the sport that I am really proud to see grow over the years. So cheers to us!"
Why should you buy a women's-specific E-MTB? Find out what sets our WMN bikes apart.

Jan 25, 2020

Going out on a gravel ride means being ready for anything. It means leaning into adventure and being open to off-road exploration.

Mar 5, 2021

We checked in with Canyon SRAM teammates and sisters Hannah and Alice Barnes to get their thoughts on indoor training setups and Zwift racing.

Oct 27, 2020