Canyon H11 CF Aerocockpit
Color:

black/grey

Color:

black/white

Color only available to members. Register .
Color only available to members. Register .
Current delivery times information.
Read more
If you're not 100% satisfied with your Gear purchase, return it within 30 days in an unused condition for a full refund. The 30 day period starts once you receive your goods and is complied with by return of the goods to us within 30 days.

We take responsibility for defective products. If you notice any inherent issues with your Gear within a two-year time frame of receipt, please fill out a Guarantee Request under Customer Service below.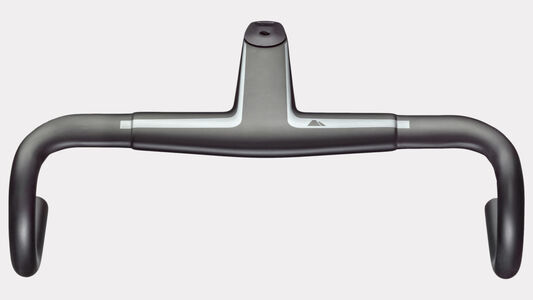 Canyon H11 CF Aerocockpit The H11 Aerocockpit CF has the final word when it comes to pure aerodynamic performance. This integrated bar and stem was developed in conjunction with the Aeroad CF SLX and saves approximately 5.5 W at 45 km/h against a conventional bar and stem combination. From the reduced frontal surface area to the winding handlebar, this cockpit is the definition of efficiency. The chosen cockpit of Team Katusha, our professional cycling team - upgrade your bike and save power! The required mounting kit (top cap, wedge and aero spacers) for the H11 Cockpit for the Aeroad is sold separately.