In these days the world comes to rest. As cyclists, we all know: Our legs will tingle. Many things are not as we have wished and imagined. But we also know that resting is important. And in the current situation, nothing is more important than health. Yours. Ours. Everyone's health. That's why we are taking a break.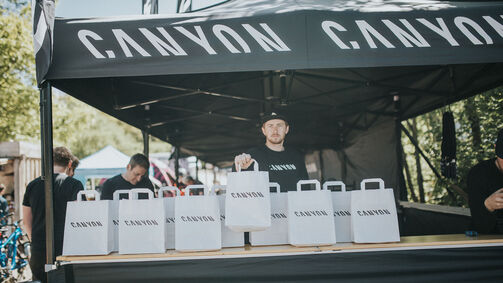 Canyon also takes its responsibility very seriously on the event level. We consistently implement the international code of conduct to overcome the coronavirus pandemic. This means that until further notice we will neither organize our own events nor participate in any other events. So that we can be there for you when the world resumes its journey. Healthy and full of anticipation for our community! We will keep you up to date on how things are going. On our social media channels Facebook, Instagram and Twitter as well as through our newsletter.
Take care of yourselves, ride your bike if you can, ride your turbo trainer if you can't, and first and foremost protect the most important fuel we all need for cycling: health!