Apps for cycling navigation: Free apps for your rides
Do you just want to get where you need to go or are you looking for inspiration for your next ride? Either way, there are some great free apps for cycling navigation.
Cycling navigation: The best GPS apps
A cycling navigation app is perfect for rides in unknown areas. Apps for cycling navigation offer route suggestions for ride planning, reliable turn-by-turn navigation, and provide useful additional information. Ride distance, elevation gain, speeds, places to stop for coffee or enjoy a particularly good view, and many more features are available. With the right handlebar mount and a good navigation app, your smartphone becomes a fully functional cycling satnav.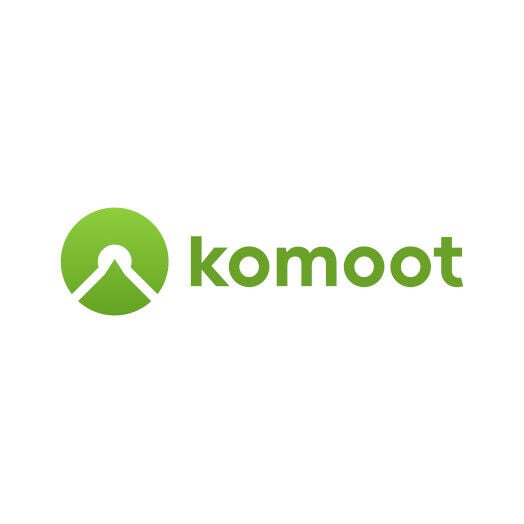 Navigating with Komoot
Komoot is the most popular cycling navigation in the market with millions of satisfied users forming a large and active community. Komoot lets you navigate along a set route, add goals along the way, and adjust the route to meet your needs. For instance, routes can be optimized for bikepacking, mountain biking, gravel riding or road cycling based on the type of terrain.
Komoot also offers a vast library of tours and collections of tours. Collections typically form a larger, contiguous tour, making them a great source of inspiration for multi-day rides. Users add pictures, highlights, and descriptions to help you prepare a perfect ride, every time.
Is the Komoot app free?
Komoot is divided into packages for individual regions. After registration, you receive one free region, in which you can use the full set of features.
You can purchase additional regions individually or in different packages. Riders looking for even more features should check out the Komoot Premium Package, which also includes all regions around the world. Region packages cost up to €29.99 as a one-time payment. The Premium Package costs €4.99 a month or €59.99 a year.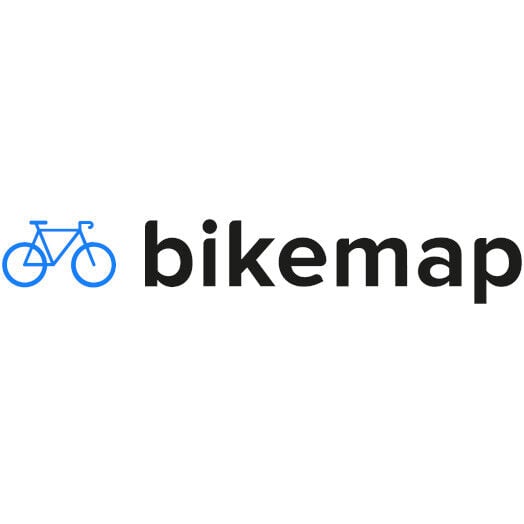 Bikemap: Navigation app for bike tours
Bikemap is available for iOS, Android, and Apple Watch, and offers a wide range of navigation features for over 190 countries. It boasts around 9 million tour suggestions that you can filter according to your requirements and ride style. The app also includes points of interest such as bicycle repair shops, bike parking facilities, public tyre pumps, and more.
Bikemap is optimized for use with an Apple Watch, so that you can see all the key information about your tour at a glance.
Is the Bikemap app free?
The basic version of Bikemap is free. It offers the basic features of navigation and route suggestions. Exclusive features are only available with Bikemap Premium, including offline maps and navigation, bike-type optimized routing, special cycling maps, 3D route preview, crash recognition and premium support. Bikemap Premium costs €30.00 per year or €79.00 as a lifetime subscription.
Cycling navigation with Google Maps
Google Maps is primarily known as a navigation tool for cars, but it also works for cycling. However, there are not many bicycle-specific features with Google Maps. For instance, you cannot filter by terrain type. But if you only ride on roads, Google Maps is an excellent and reliable alternative to cycling-specific navigation apps.
Is Google Maps free?
Cycling navigation with Google Maps is completely free – just like every other type of navigation using Google Maps.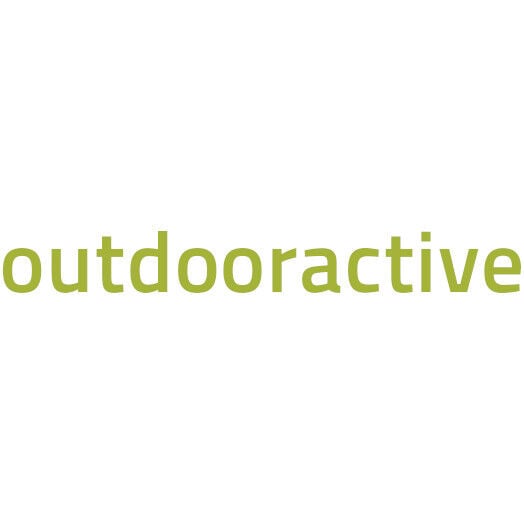 Outdooractive as a navigation app
Outdooractive is a navigation app for hikers and cyclists boasting more than one million tours for you to discover. These tours, which can be filtered by region, include useful tips, photos, and highlights to help you plan your ride in advance.
Is the Outdooractive app free?
Outdooractive offers a free Basic version, but only the paid Pro and Pro+ versions include all features.
Outdooractive Basic features (free):
Plan tours

Rate and comment on tours, mountain huts and accommodation

Export GPX files for navigation devices
Outdooractive Pro features (€2.50 per month):
All Basic features

Topographic maps and trail networks

No advertisements

Discounts and special offers from Outdooractive partners
Outdooractive Pro+ features (€5.00 per month):
All Basic features

All Pro features

Expert maps with advanced details (ÖAV, DAV, KOMPASS, ADFC, HARVEY)

Embedding function to add tours, collections and other content to your own website or blog

3D maps

Offline storage
Outdooractive Pro costs €29.99 per year, while Outdooractive Pro+ costs €59.99 per year.
Apps for finding mountain bike trails
Thanks to digital navigation, finding and riding mountain bike trails has never been easier. A quick look at your app, and you're on your way to the next trail in your enduro, downhill, or trail riding adventure It sounds simple, but there is one disadvantage: Not all trails you'll find online were built legally. If an illegally built trail is used by too many people, there is bound to be trouble with the forestry department or other local authorities. So please make sure to check what kind of trails you are looking at and talk to the locals to avoid and problems. With that out of the way, let's look at some apps.
Trailforks
Created by the mountain biking platform Pinkbike in 2014, Trailforks is a database with more than 50,000 trails. Users can share their own trails with other riders using GPS and Open Street Maps data. Trails are shown on a map using coloured lines, which you can tap to display further information. The Trailforks app also offers navigation from one trail to the next, making for exciting tours. This app is perfect for riders who love exploring.
AllTrails
AllTrails is an outdoor app for your next adventure. With more than 250,000 routes and eight different map types, AllTrails offers a wide range of options for planning exciting tours. If you would rather rely on the experience of other users, you can use the Explore mode to check out their tours and find out what they liked about them. You can save tours to your profile, follow other users, and keep track of your stats.
Wikiloc
Wikiloc is a navigation app for discovering hiking and cycling trails. Almost 30 million routes are available all around the world, and you can filter them by different criteria to suit your needs. Record your adventures using GPS to track and visualize your speed, distance, and elevation. The Wikiloc community is a great place to share highlights and photos so that other users can benefit from your experience. The paid Premium feature adds further functionality, such as exporting GPS data to your navigation device, live tracking friends, and weather forecasts.
What features should a cycling navigation app include?
No matter which cycling navigation app you choose, these features should not be missing:
Navigation from start to end

Ability to add goals along the route

Choice of different route variants

Adjustable difficulty level (e.g., maximum elevation gain)

Choice of terrain type – being able to distinguish between asphalt, gravel, and off-road terrain is useful

A way to download a selected route and use it offline

Adding highlights, photos, or videos is a great additional way to share the fun with other cyclists

Tours grouped together by region (e.g., Komoot) are useful
Are apps better than dedicated cycling navigation devices?
Cycling navigation apps and dedicated bicycle navigation devices both have their strengths depending on the use case. For multi-day bikepacking tours in remote areas, a dedicated GPS device is the best option because it can provide reliable navigation without an Internet connection. For shorter tours through inhabited areas or quick rides after work, apps tend to be better thanks to their useful additional features and quick and hassle-free navigation.
Pros of using a dedicated cycling GPS unit
Not dependent on Internet connection

Better battery life than a smartphone

Devices tend to be more rugged
Cons of using a dedicated cycling GPS unit
Route selection is more finicky than on a smartphone

No telephone or messenger service (unless paired with a smartphone)
Pros of using a navigation app on your phone
A phone is always on hand and easy to access

Simple set-up without a lot of preparation

Many additional features

Great adjustability
Cons of using a navigation app on your phone
Navigation quickly drains power

Smartphones are less rugged than dedicated GPS devices
Bicycle tyre sizes: What is the right tyre size for my Bike?