What to wear when riding in rain
Rain doesn't need to stop you having a great time on the bike. Read our rain wear guide for advice on what to wear.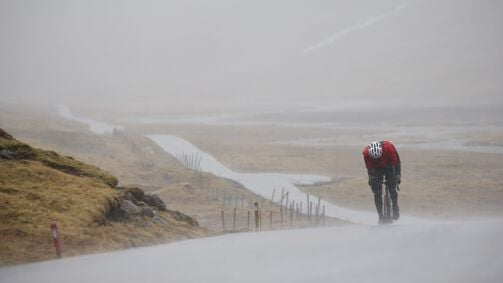 Riding in the rain doesn't have to be a miserable time, yet cyclists are notorious for taking one look at the clouds and sitting back down. Quality wet weather cycling gear will see you through the heaviest of downpours and you might even have a smile on your face at the end of it.
For both rider and bike, there's a menagerie of clothing and accessories designed to keep you dry from door-to-door. Whether you're commuting, cycle touring or out on your weekend club run, arm yourself with our best wet weather gear to get the most out of every ride.
Riding in autumn and throughout the spring-time shower means you have to be prepared to get rained on. Luckily, there's plenty of lightweight, packable gear that won't weigh you down if a storm hits.
Waterproof cycling gear - how does it work?
There are many ways to make a garment waterproof, but they typically involve the following processes:
Taped or heat-sealed seams: clothing is constructed in panels which need sewing together, creating a seam which would ordinarily allow water to seep in. By taping and heat-sealing the seams, the item of clothing will fit well and become waterproof.

Multi-layer fabrics: the outer layer is the one you can see and touch, while the inner layer (sometimes called a waterproof membrane) is where the magic happens. Some fabric manufacturers use a coating instead of a third layer.

Concealed zips: The opening of a garmet is vulnerable to letting moisture in. The zip is therefore often protected by an additional cover, especially on jackets.
Waterproof fabrics are usually synthetic materials such as nylon and polyurethane.
Keep your body dry while cycling in the rain
The most obvious items of cycling apparel you can get for the rain are:
These waterproof outer layers provide the best barrier between you and the raindrops. Jackets and gloves vary in terms of thickness, weight and intended purpose, however items such as glasses and overshoes are multi-purpose. Check out our guides for the best winter cycling gloves and best overshoes to wear on your rides.
Wet weather mountain bike gear
If you ride mountain bikes, you should consider the durability of your jacket. Is a super thin, lightweight jacket really ideal when you're likely to hit rocks, trees and roots on your ride? A slightly thicker, hardier jacket will be more suitable in this case.
A softshell jacket is a wise investment if you tend to ride in brief, light showers. While the item isn't fully waterproof, it is windproof and will protect against the odd patch of rain here and there. Softshell jackets have excellent insulation and look great on and off the bike.
Best gear for commuting in the rain
If you commute in everyday clothing, a jacket that's suitable off the bike is likely to be your best bet. You'll still be comfortable walking around the train station or city centre in a more relaxed-fit and conventionally designed jacket. A jacket with a hood might also be useful for you when you're out and about. Get a jacket with reflective details to help other road users see you while you're travelling around town.
Road cycling gear for wet weather
Road racers among you won't want to be weighed down with a thick jacket with too many bells and whistles. A simple, lightweight layer to protect from the rain is all you need to whizz around the lanes on your road bike. Some jackets include vents for added comfort. The vents mean the garment is a little more breathable to prevent your skin getting too sweaty.

If you make a point of not training in really wet conditions, a wind jacket might suffice for most of your riding. A little bit of drizzle isn't enough to break through this jacket but you will have to be careful if you do get caught short.

Rain and clouds make it hard to see and be seen when you're on the road. Look for reflective details on your jackets so that other road users can see you better.


Other useful wet weather apparel
Overshoes are a great idea for keeping your feet warm and dry throughout the seasons. They're available in road cycling and gravel cycling variations, so make sure you get the right pair for your pedal and cleat system.

Keeping your hands warm so that you're able to control your bike properly is imperative. The best winter cycling gloves balance bulk and dexterity to deliver an item of clothing that keeps the water out but allows you to shift gears and brake easily.

Glasses with clear or low-light lenses protect your eyes from road or trail debris and also keep your eyes dry. You won't have to squint through the passing rain showers or risk getting dirt in your eye from your friend's wheel.


Keep your possessions dry in the rain
At the very least, you'll be carrying a mobile phone, money and some tools while you're out riding. Electronics don't mix very well with water, so you need to protect them while you're out there. A waterproof phone case easily slides into your rear jersey pocket.
Commuting with spare clothes and more important equipment such as a work laptop requires a little more preparation. Most backpacks come with a waterproof cover to keep most of the rain at bay but if you're really concerned, you should use drybags for your more precious items.

Most pannier bags these days are waterproof and will protect against the rain while you're cycling.


Keep your bike moving despite the rain
One of the least fun parts of bike ownership is keeping it clean. This is especially true if you ride your bike in all weathers. Cleaning your bike keeps your bike moving and ensures the moving parts last longer. Ensuring you have the right cleaning tools and potions at home will make the task a little easier.

Mudguards help keep the mess to a minimum both for you and your bike. Avoid a wet bum by installing mudguards on your bike. This is especially important if you commute in your normal clothes. Do you want a big wet mark up your back when you arrive into the office? Then mudguards are your friend.


Be seen in the rain
We've already mentioned reflective details on clothing to help other road users see you in low light conditions but a further help is a good set of bike lights. The best winter bike lights help you see the road or trail in front of you and also alert other road users to your presence.

Some of our e-bikes come with integrated lights and mudguards as standard making them perfect for riding in all weathers year round.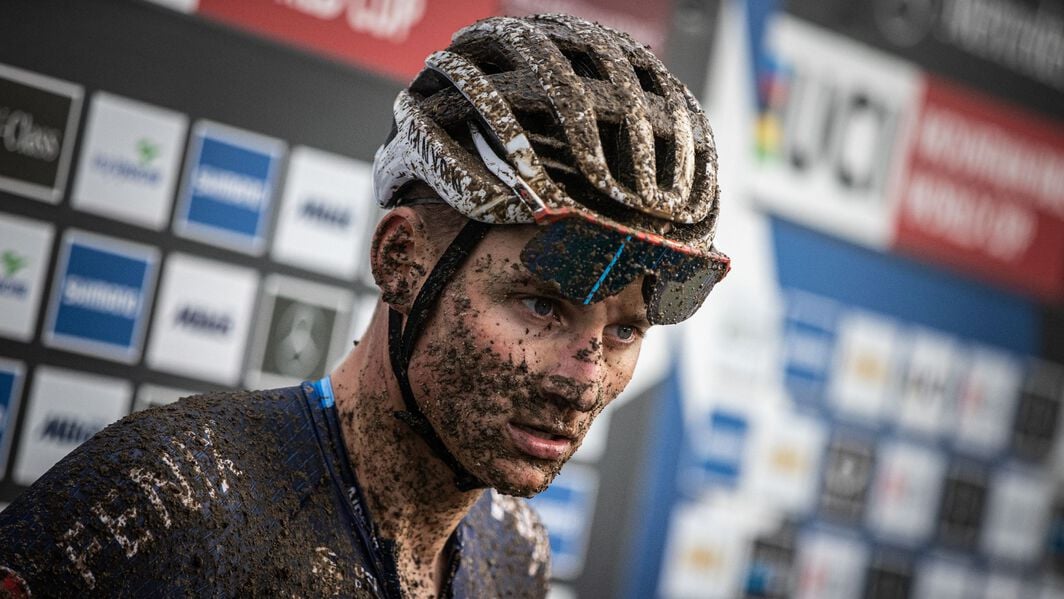 Be prepared for riding in wet weather
It's not all doom and gloom when the weather turns sour. Prepare your kit and your bike with the best wet weather gear and accessories and there's no excuse for not getting out there.
Cycling gloves are a year-round staple in a cyclist's wardrobe, but which are the best gloves for winter? Our guide reveals all.