Top Electric Bike Maintenance Tips
When you get a new bike it's important to look after it. We'll talk you through basic electric bike maintenance to keep your wheels (and motor) turning for years to come.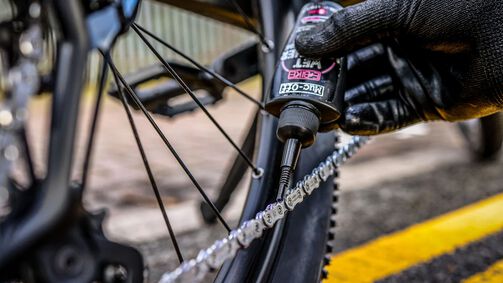 Basic E-bike Maintenance
Whether you have ridden a conventional bike before or not, it's worthwhile familiarising yourself with the key parts of the bike to which you need to pay attention as you enjoy life on board two wheels. Since you'll also have a motor and battery, it's important to include these two components into your regular bike maintenance routine, too.


Tyres, chain and brakes
The more you ride, the more you'll need to replace the moving parts of your bike such as the tyres, chain and brake pads. By simply maintaining them properly, you'll extend their lifespan and save money doing so. A basic knowledge of bike maintenance will help you identify issues before they stop you riding. Fiddly jobs like brake and gear cables are easy to replace yourself once you know how.
Regularly check your tyres for signs of wear including the sidewalls. Keep them inflated both for a better riding experience and to improve your e-bike's battery life.

Lubricate your chain with wet

lubricant

in the winter and dry lube in the summer. Remember to lubricate again after you wash your bike. If your e-bike has a belt drive, you don't need to worry about this step!

Check your brake pads regularly especially if you use your e-bike a lot. Replace them if they start to run low.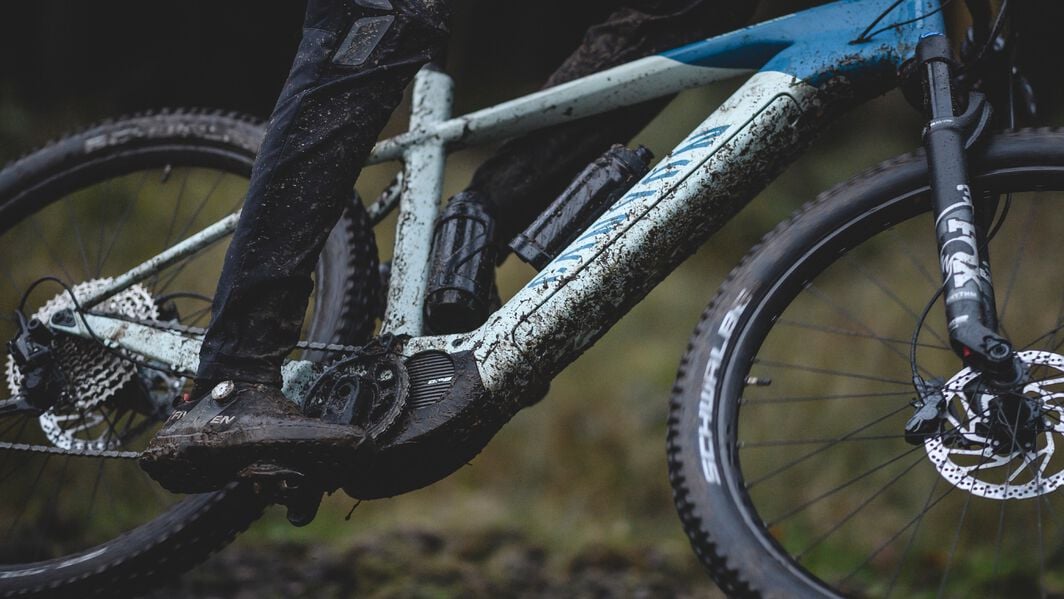 E-Bike motor and battery maintenance
Most modern e-bike motors are sealed, so there's very little to worry about in terms of motor maintenance. If you do notice a problem with your motor, we recommend contacting us rather than attempting to fix anything yourself.

Batteries are also sealed units and they also require very little maintenance. To get the most mileage and life out of your battery, there are some steps you can take such as fine tuning your riding technique, storing it at room temperature and keeping it charged up.

Disposing of a lithium battery at the end of its life must be done carefully due to their environmental impact. A lot of manufacturers offer a dedicated recycling service.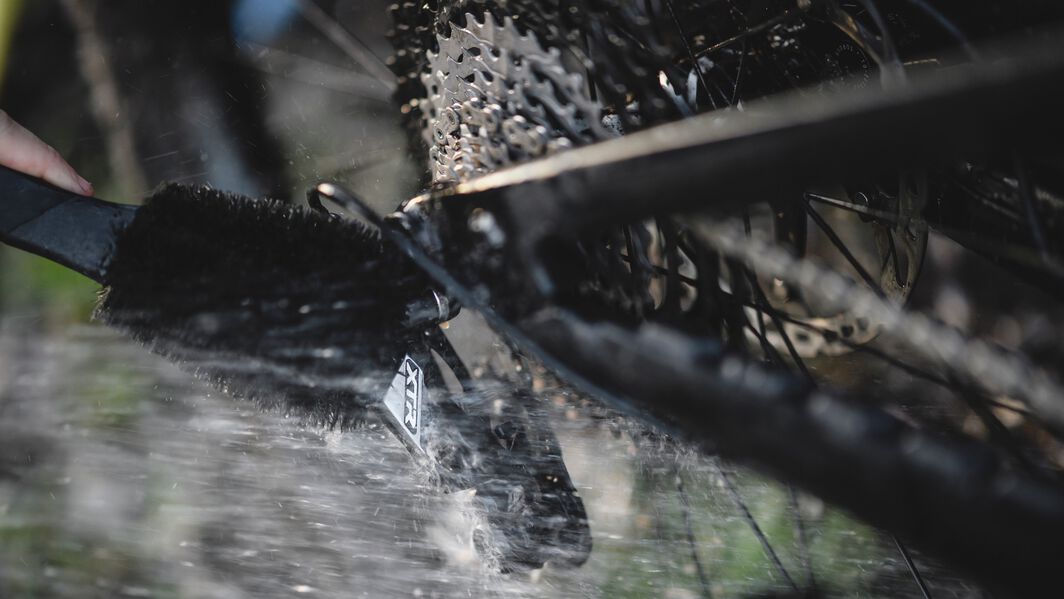 Keep your e-bike clean
A clean e-bike is a happy e-bike. During the cleaning process, take a closer look at the moving parts. After you remove the battery, use a bucket of water or a hose pipe to wash down your bike. Small drainage holes ensure the water doesn't hang around the electrical connectors. Wipe the bike down with a damp cloth and leave it to dry before replacing the battery.


How often should I maintain my bike?
We recommend a quick check of the tyres, chain and brakes before every ride while a more in depth clean and inspection should be scheduled in monthly. In the winter months and during periods where you use your bike a lot, you may need to invest a bit more time ensuring the parts are working well and performing as they should.
Learn how to decide between our range of e-MTBs and give yourself a boost on the trails.