10 Reasons to get an E-Bike in 2021
The arrival of a new year often triggers a fresh outlook on what lies ahead. One of the few positives of 2020 was the rise in the uptake of cycling worldwide and it looks like it's here to stay. We've compiled a list of 10 reasons you should get an e-bike and join in the two-wheeled fun this year.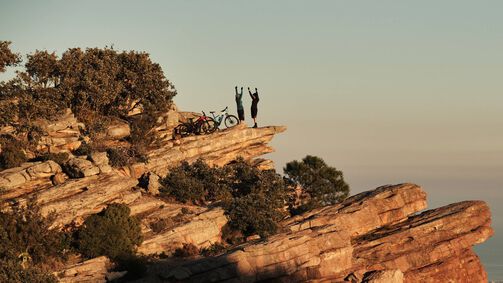 Improve your fitness using an e-bike
Contrary to the naysayers, e-bikes can still help you reach your fitness goals. Most e-bikes (including ours) assist your own pedalling i.e. the motor only kicks in if you start pedalling first. Around 40% of people who make a New Year's Resolution say their main goal is to exercise more. Going from sofa to street is quite a jump and e-bikes can bridge this gap.

E-bikes are also great for older people whose age-related ailments could be helped with a little power boost. There's no reason to slow down in your twilight years when you have an e-bike!
Wind? What wind?
Most cyclists have many tales to tell about the time they suffered for hours into a block headwind but an e-bike will soften the blow of a gale. An e-bike tackles the wind in its stride with you on board and enables you a pleasant ride no matter the weather.
E-bikes help you climb higher
For a lot of people, hills are a barrier to cycling particularly if you live in a region renowned for tough climbs. E-bikes effectively flatten the hills enabling you to roll up them at a leisurely pace rather than grinding your way to the top.
Save the planet - ride an E-Bike!
Half of all car journeys are under 5 km and the average car emits around 40 times more CO2 than an e-bike, according to a government study conducted in Melbourne, Australia. One more bike is one less car releasing toxic fumes into the earth's atmosphere and if you recharge your bike's battery with renewable energy, you're going one step further in helping fight climate change.
E-Bikes are cheaper than cars
As soon as you factor in the costs of purchasing, taxing, insuring and maintaining the costs of a motor vehicle, an e-bike quickly becomes attractive from a financial point of view. Recharging your e-bike costs just pennies and the usual wear and tear components (tyres, chains and brake pads) won't break the bank.
King or Queen of the commute
There are also savings to be had on the daily commute by eliminating the need for public transport costs or fuel to get into the office. Congestion at rush hour will be a thing of the past as you rush by on your wheels and thanks to the motor, you'll barely break a sweat.
Experience the road less travelled on an e-bike
Technology is constantly improving not least that of e-bike batteries meaning you can ride for longer without the risk of running out of energy. You'll be able to increase your distances (maybe you can ride your first 100 km) or go on your first cycle touring holiday. An e-trekking bike like the Pathlite:ON is bursting with features perfect for travelling the world by bike.
Keep up with your friends
Riding solo is great but a shared experience is even better. If some of your friends are fitter than you, an e-bike can level the playing field and enable you all to enjoy a ride at a similar speed no matter the terrain. Injuries and changes in your circumstances can easily influence your fitness levels, so an e-bike is the best tool for getting back on the horse and enjoying the great outdoors again.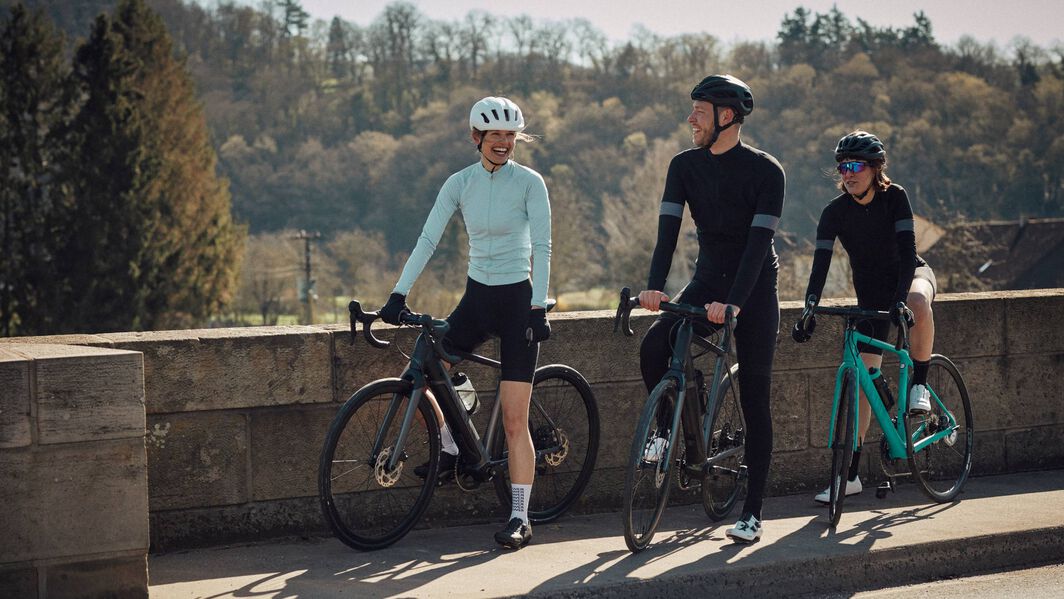 E-bikes are pure fun!
We can't emphasise this point enough: e-bikes really are the most fun you can have on two wheels. Whether it's sailing past other road users, beating your friend up a climb or having the confidence to take on more challenging terrain, there's always something exciting to do when you ride an e-bike. E-bikes are an endorphin machine and you can be sure to return from every ride with a smile on your face.
An e-bike for every person
E-bikes used to be reserved for utility cycling but these days there's an e-bike for everyone. E-MTBs add to the thrill of mountain biking with the lightweight powerful motors while E-Gravel bikes are enabling more people to dabble in the delights of their local trails. There really is something for everyone of every ability and experience level, but one thing they all have in common is their aim of getting more people out and about.
The e-bike boom is going from strength-to-strength, as more and more people are coming back to cycling thanks to the power, and enjoying the health and ease of getting around. They're even taking them with them on holiday and using them instead of a rental car. Here's all you need to know about travelling with your Canyon e-bike.
Choose your location and language
Choose your location and language