Join our E-MTB Challenges in 2021
This year is the year of the E-MTB, so we've set some challenges for 2021 that we'd love you to get involved in. Keep reading to find out how!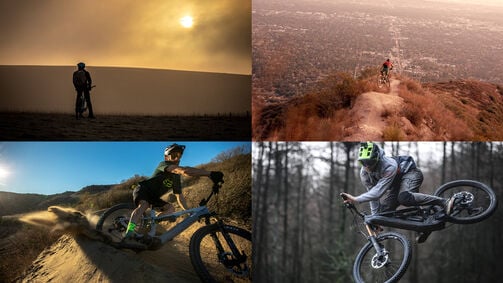 Power:ON Game:ON
After the launch of our new and updated E-MTBs, we thought 2021 would be a great year to set our ambassadors some challenges and now it's your turn. The new Shimano EP8 motor on board all our new E-MTBs allows you to unleash your potential whether that's at your local bike park, your home trails or further afield.

To inspire you, downhill pro Tahnee Seagrave smash out 374 turns in an hour on her Spectral:ON and her brother, Kaos, got plenty of airtime on his new Torque:ON. Seasoned outdoor adventurer KC Deane climbed 5300 ft before breakfast when he put the Neuron:ON through its paces while photographer Roo Fowler captured the magic of an early morning sunrise with the company of the Grand Canyon:ON.


How to take part
1. Complete one (or more) of the challenges
2. Post on social media using the hashtag #PowerOnGameOn
Check out the E-MTB Challenges
One of the biggest advantages of E-MTBs is their ability to defy gravity. Start your engines and get ready to clock up some serious elevation both up and down the trails.
Learn how to decide between our range of e-MTBs and give yourself a boost on the trails.