Best gravel rides Hamburg
Discover Germany's second-largest city and its surrounding countryside with your gravel bike.
The historic city of Hamburg in northern Germany is home to some of Germany's best gravel riding. What this region lacks in elevation it more than makes up for with sweeping gravel tracks that would have you believe you were in an enchanted land far, far away.

Grab your gravel bike, load up any and all of these routes and explore this famous port city. Don't forget to swing by Canyon Experience Partner, Rad Race while you're there.


63 km of Urban Gravel
Starting right in front of the Rad Race shop in Hamburg's Fischmarkt district, this route is somewhat of an urban gravel tour of the city.

Enjoy exploring areas of Hamburg you wouldn't ordinarily discover unless you were on a bike. Don't worry about hills, simply enjoy the ride and easy gravel trails beneath your wheels. Make it even more fun by getting a group of friends together and discovering your new favourite cafés and bars together.




City to South – 100 km into the forest
One of the benefits of owning a gravel bike is its ability to take you to places beyond the asphalt. This particular route begins in the middle of Hamburg and heads south to Stuvenwald, Brunsberg and Sunder before heading back into the city along the many river paths.

If you're looking for a challenge, this 100 km route could be just what you're looking for. It's a big day out but you'll enjoy the urban sprawl of Hamburg as well as the quieter countryside and forests - what's not to love?




Orbit360 Hamburger Umland
Looking to take your gravel riding to the next level? The Orbit360 rides are a series of long-distance bikepacking routes around Germany and three of them are doable from Hamburg.

Starting from Stellingen train station, you'll leave the busy city centre of Hamburg in your dust as you depart on a 193 km adventure. Once you leave the confines of the city, you'll experience some incredible forest tracks that border on mountain biking trails.

The most northern point at Bad Bramstedt is around half way and offers some much needed R&R before you continue your journey into the sunset. From Sülfeld, there's a long, non-technical disused railway line to follow offering some gentle kilometres before you weave your way back into beautiful Hamburg.

You might need some bikepacking bags for extra layers and snacks during your ride. Don't forget to check out our guide to finding the perfect bikepacking bike, too.




Gravel Trail Hamburg
Catch a train to Hamburg-Bergdorf in the city's east and you can explore a small patch of the state of Schleswig-Holstein. There are three key elements to this route: a few mountain bike trails, the Lübeck Elbe Canal and the steep bank of the River Elbe.

The first section of this route will test your skills on loose ground which features roots, sand and steep ascents and descents. You may find yourself hike-a-biking some sections here but it's all part of the experience.

Eventually you'll reach Wotersen Castle where you can seize the opportunity for a refreshment in the beer garden. At the end of the Lübeck Elbe Canal, you'll ride through the historic town of Lauenberg. Enjoy a meal here before continuing your ride.

The final section along the River Elbe is nothing short of an invitation to jump in and make a splash. You'll be well rested for the steep banks of the river on your way back to Bergdorf.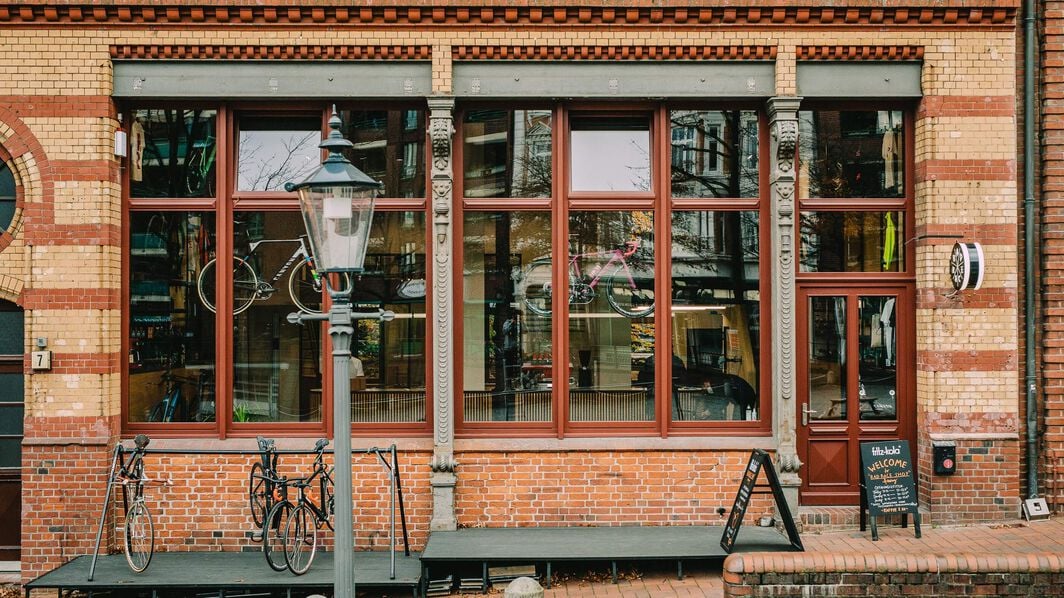 Join Rad Race's weekly gravel ride
If you live in Hamburg or happen to find yourself there for a week, join the Rad Race weekly gravel ride from their shop starting in April. What's better is you can even hire a Canyon Grizl gravel bike, too! More details can be found on their website.
Want to know where the 5 best gravel events are in the world? Get signed up for these gravel rides!