Where are the best gravel rides in the U.S.?
If you could go for a gravel ride anywhere in the U.S., where would you go? While some places like Kansas and Colorado seem obvious, there are phenomenal gravel rides all over the U.S. Read below to discover the best places to go ride a gravel bike.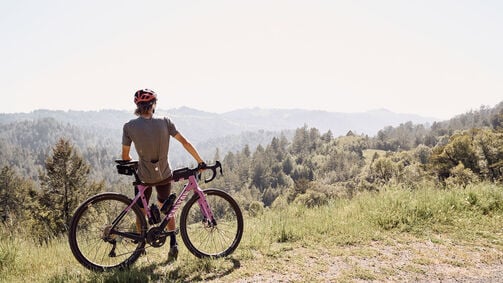 We broke down gravel rides by each geographic region in the United States, offering fantastic starting points to start route exploration. Read about what type of gravel is common in each region, and subsequent bike recommendations for each locale. From coast to coast, we have must-ride locations for you to check out, whether you're looking to make a quick getaway, or planning your next gravel vacation.
Where are the best gravel rides in New England?
Great gravel biking can be found throughout New England, from Burlington to Boston, and everywhere in between.
For those in the Burlington, VT area, you can expect some of the most challenging gravel in the U.S. Spring gravel brings sticky mud and slick roots, making the Grizl the best choice for this type of terrain. Check out the Rasputista routes of year's past, or the Slate Valley Trail Network in Southern Vermont if you're looking for challenging but rewarding rides.
The Greater Boston area in Massachusetts features more 'all-road' style gravel, where the Grail or Endurace excel, transitioning from chip-sealed and pot-holed roads to gravel sectors and rail trails with ease. The Franklin Land Trust in western MA has miles of open gravel roads, perfect for the budding gravel rider looking to experience new terrain.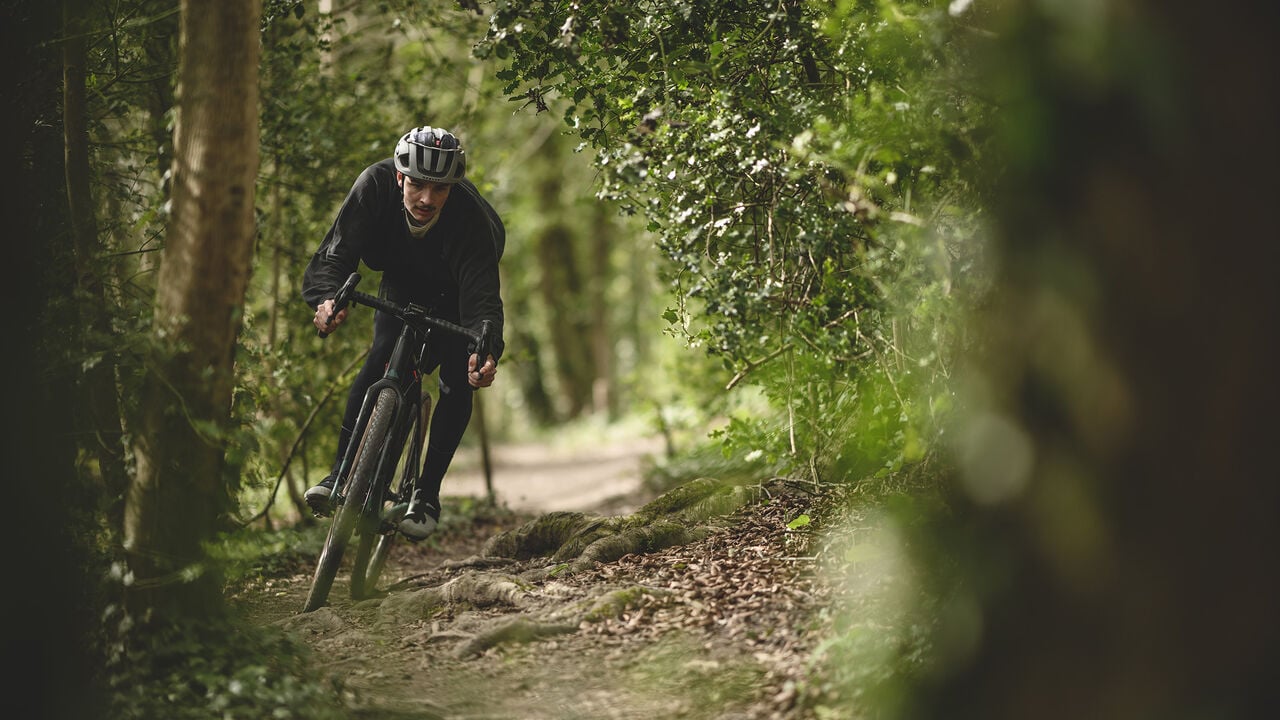 Where are the best places to ride gravel in the Midatlantic?
Great gravel is just a stone's throw away in the Midatlantic, whether you're a city-dweller or suburbanite.
The gravel around New York City can be found in nearby Westchester and Putnam counties, or along the Hudson River Valley. "The Gunks" gravel route is a staple for cyclists in and around NYC. Expect to transition between roads and singletrack, featuring rocks, roots, and technical features. This makes the Grail a perfect option, allowing you to maintain speed on the paved roads, and have ample clearance for the tires you need to tackle the dirt.
Further south, the Virginia D.C. Metro area is home to some great gravel, and Canyon already has you covered in depth on the favorite routes of our own Jeremiah Bishop. Explore the best routes in D.C. gravel riding here.
Residents of Asheville, NC are lucky to be nestled near the Blue Ridge Mountains, home to one of our favorite events, the Belgian Waffle Ride. Explore our in depth guide to the BWR Asheville, including the routes riden and gear recommendations, here.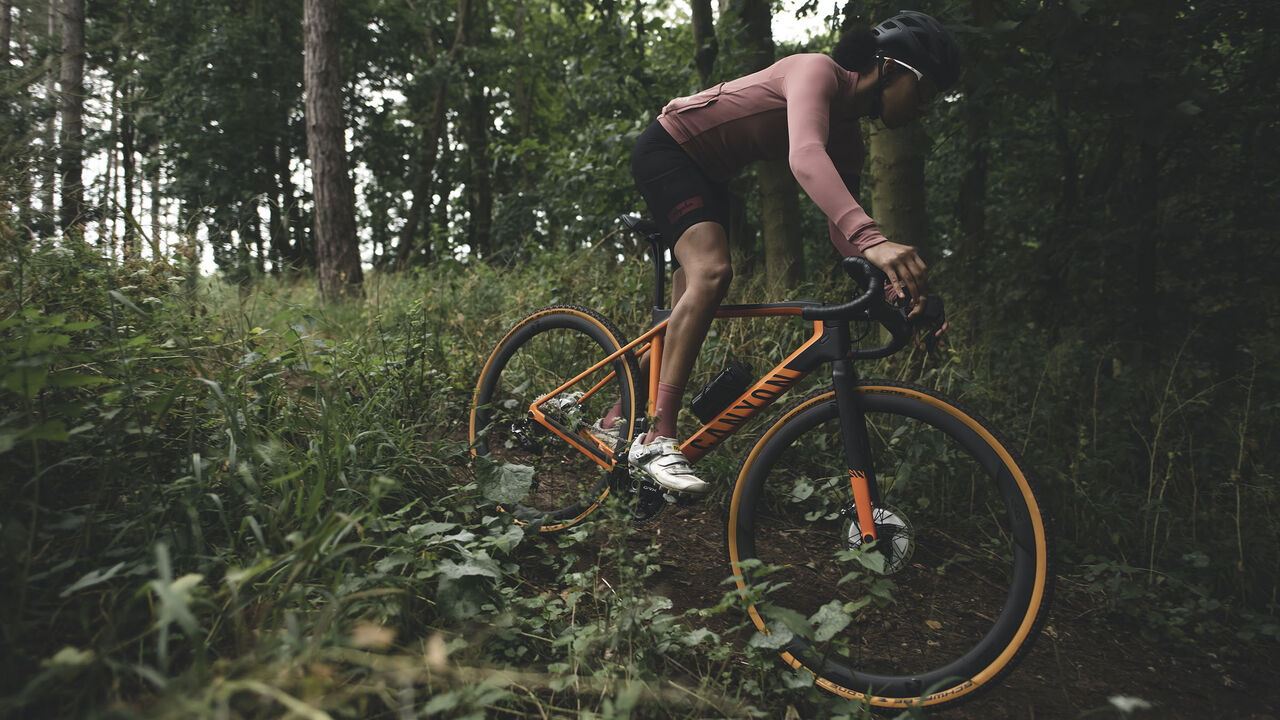 What about gravel riding in the Southeast?
Gravel routes in the South East can be found around Atlanta, GA, Miami FL, and Austin, TX.
Just west of Atlanta, there are miles and miles of gravel intertwined with paved roads. Expect rolling hills and a variety of dirt, gravel, and southern pine-needled trails to set the stage for your ride. You're not contending with sharp flint or heinously treacherous course features, offering pleasant rides that cut down on exposure to road traffic. Checkout Spin the District for exact routes in the Atlanta area.
Miami residents are just a quick drive away from the seemingly-endless Florida Everglades. Head south towards Florida City, FL, and ride miles of dirt roads through the Everglade Swamps. Don't be fooled by the seemingly lack of features- sand pits can hide at all sorts of depths, making wider tires a must for super loose conditions.
East Texas (Austin, San Antonio, Houston, Dallas) covers a massive amount of land, offering phenomenal gravel throughout. Every year, hundreds of cyclists descend upon Castell, Texas to ride miles of farm and ranch roads, dotted with curious cattle looking on.
Where do cyclists in the Midwest ride gravel?
Undoubtedly the most well known gravel ride in the Midwest is the Unbound Ride in Emporia, Kansas. Unbound is the crown jewel of gravel racing, where 200 miles of unforgiving flint and shale tempt hundreds of racers every year.
Beyond Unbound, the gravel in the midwest is generally easily accessible. Around Chicago, gravel cyclists can ride north towards Winsconsin or west towards Aurora, IL, to stitch together sectors of open farm roads interspersed with road segments. While pavement is necessary to get from sector to sector, the sharp and chunky gravel throughout the Midwest will definitely take its toll on more delicate tires. If you're riding exclusively in the "chunk," we would recommend using a bike with even wider tire clearance.
Other favorite routes amongst the Canyon team include the miles of gravel roads in the Ozark Mountains of Arkansas, and the exceptionally thick mud around Stillwater, OK, home of the Mid South Gravel Race. The bold can opt for our Grail, opting for faster speed and narrower tires, but most riders will benefit from the increased control and protection afforded by the Grizl.
Where would you ride gravel in the Mountain West?
From the northern reaches of Montana and Idaho to the southern reaches of Colorado and Utah, the gravel riding options are nearly limitless in the American mountain west. Some of the most famous gravel races in the U.S. are in this geographic area, like SBT GRVL and the Crusher in the Tushar. The Crusher in the Tushar takes place in Utah's Tushar mountains, but for those closer to Salt Lake City or Ogden, we recommend also exploring the roads and trails around Francis Peak. If you want to explore Moab and Arches National Park, the White Rim Trail is great to ride as well.
In Colorado, Steamboat Springs draws hundreds of riders every year for SBT GRVL, but gentler farm roads and trails can be found around Boulder, Colorado. As one of the great mountain bike capitals of the U.S., those with more capable gravel bikes (like a Grizl or Grizl Trail) may enjoy tackling the routes and trails in either Breckenridge or Durango.
Where are the best places to ride gravel in the Pacific Northwest?
The Pacific Northwest is a gravel rider's paradise. Oregon is home to hundreds of miles of winding gravel, easily accessible from Bend, Eugene, or Portland. The Ochoco Gravel Roubaix near Bend or the routes and trails near Tillamook State Forest are great for grinding gravel. Soft and loamy soil make gravel riding here unbelievably pleasant, drawing scores of "randonneurs" and bike-packers every year. If you want to explore the world of backpacking, checkout our overview.
Washington has gravel options for all, from the roadie looking to try something a bit more adventurous, to the multi-day bikepacker. For those in the Seattle area, making a quick trip to Darrington will offer the easiest access to good gravel rides. If you're looking for quintessential Pacific NorthWest Forest Trails, head towards Ellensburg, WA where access to the Okanogan-Wenatchee National Forest is easy with a myriad of riding possibilities available.
Where do cyclists go to ride gravel in the Southwest?
The best gravel rides in the Southwest can be found all over the sandy and dusty routes of New Mexico, Arizona, Nevada, Southern California, and west Texas. Canyon's favorite gravel routes are in our own backyard of San Diego, where events like the Belgian Waffle Ride draw hundreds of gravel cyclists every year.
Canyon athlete Peter Stetina trains in the Pine Nut Mountains of Nevada, and further east, Arizona cyclists have hundreds of miles of gravel to explore around Maricopa county in the shadow of the Four Peaks.
Southwest gravel riding includes sharp rocks, plenty of sand, and persistent thorns and "goat-heads," which can be hard on narrower tires. We recommend riding at least a 35 mm tire and bringing a bag or plenty of pocket space. Added tire clearance and increased stowage capacity provides added reassurance against punctures or mechanicals.
The End of The Ride
The world of gravel riding in the U.S. takes place over a wide spectrum of surfaces- across a wide range of locales. Just as this country is unfathomably diverse in its people and backgrounds, so too is the world of gravel cycling domestically. The task of determining the best gravel rides in this country was by no means exhaustive, and we are sure there are countless gems out there just waiting to be discovered or unveiled.
Gear and bike choice for gravel riding is as much a reflection of your personal taste or style of riding as it is necessitated by the terrain you're riding on. There is no true "right" or "wrong" answer, and at the end of the day, what's important is getting outdoors and riding.
If you have any recommendations or tips for your favorite gravel rides in the U.S., be sure to let us know on social, and tag us in your posts with #mycanyon.
The Belgian Waffle Ride celebrates its 10-year anniversary in San Diego this year. Discover the courses on offer, the events on tap, and the riders to watch for as one of the biggest gravel events looms over San Diego.

Choose your location and language
Choose your location and language