Speedmax CF SLX
The world's fastest tri bike
A super light aerodynamic carbon frame
With multiple rounds of aerodynamics testing, this is the most efficient setup you'll get at 50 km/h. Advanced carbon layup provides first-class stiffness-to-weight ratio for high-speed stability that's 100% UCI legal.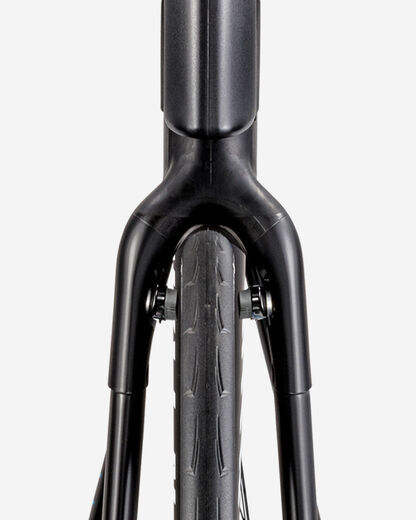 Lightweight, aero stopping power
TRP rim brakes mounted to the stiffest points of the frame provide assured braking power.

Proven time and again by World Champions to be the lightest, most aerodynamic way to stop your bike.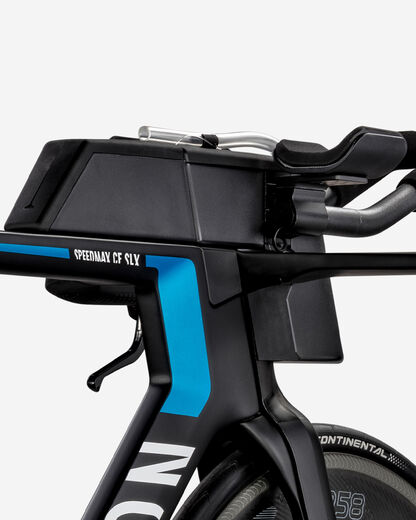 Integrated everything
Storage is fully integrated throughout the frame for maximum airflow. Keep your gels and bars in the bento box up front. Hidden water storage lets you stay hydrated without compromising your position, while there's room for two bottles at the rear. There's even space for your tools, tucked away inside the top tube.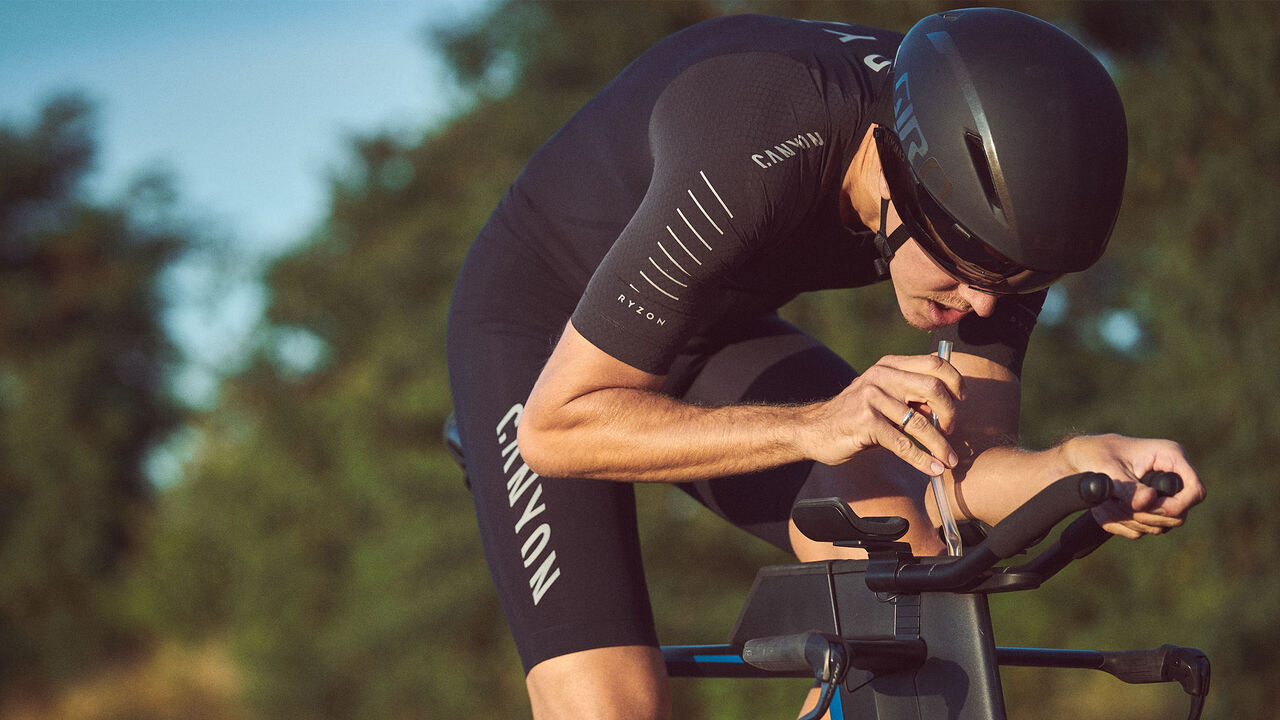 Ergonomics and control
While speed is the main objective, comfort is just as crucial. We teamed up with Ergon to create plush arm pads and grips on the extension- and base-bars, that enhance damping and offer a secure hold.

Full control and maximum support lets you climb out-the-saddle and attack technical descents with finesse.
5 times a champion
It's topped the podium at the Kona World Championships 5 years in a row, and it could be yours.