Guide to bike locks and security levels
Ensure you have the best lock for your bike with our guide to locks and security levels.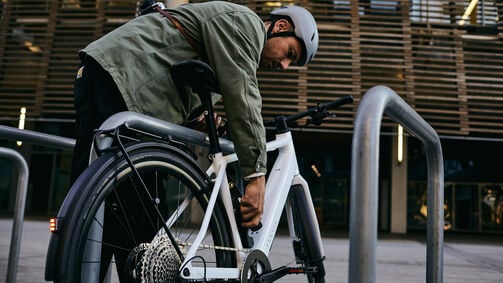 Your new bike has just arrived and now you want to make sure it's safe and secure. A bike lock is your best bet for keeping your bikes safe whether at home or riding around. If you have bike insurance, the chances are a bike lock of a certain security level is a condition of the policy. Different bike locks have different security levels, but what do they mean?
Good theft protection should be worth 10% of the bike's new price to the owner.

ABUS
Overview of security ratings
Different manufacturers have different scales for bike lock security. There are however parallels between them. For the purposes of our article, we'll use ABUS bike lock security levels as an example.
ABUS uses a scale from 1-15 to illustrate how secure a particular bike lock is. The scale ranges from very basic (1) to ultimate security (15) and there are many locks available within each category


Security level
ABUS
Basic protection against theft in low risk areas. Locks in this category are intended for children's bikes, as a secondary deterrent or as an accessory.
Levels
1-4
Extra security in low to medium risk areas. These locks are great for entry-level adult bikes or as a secondary option in high-risk areas of theft.
Levels
5-9
Maximum protection for higher end bicycles, bikes locked in urban areas and other high-risk settings.
Levels
10-15
Higher security locks tend to be bulkier than their lower level counterparts. D-locks and chain locks are typically the highest security locks available. Cable locks and frame locks are often found in the medium security category. Finally, small café locks and lightweight frame locks are at the lower end of the security levels.
There are however exceptions to the rule. ABUS is a leading brand in bicycle locks and is an industry leader. Their frame locks are relatively lightweight, compact and high security. The ABUS Bordo Granit is rated to level 15 and satisfies most insurance policies' requirements for bike locks.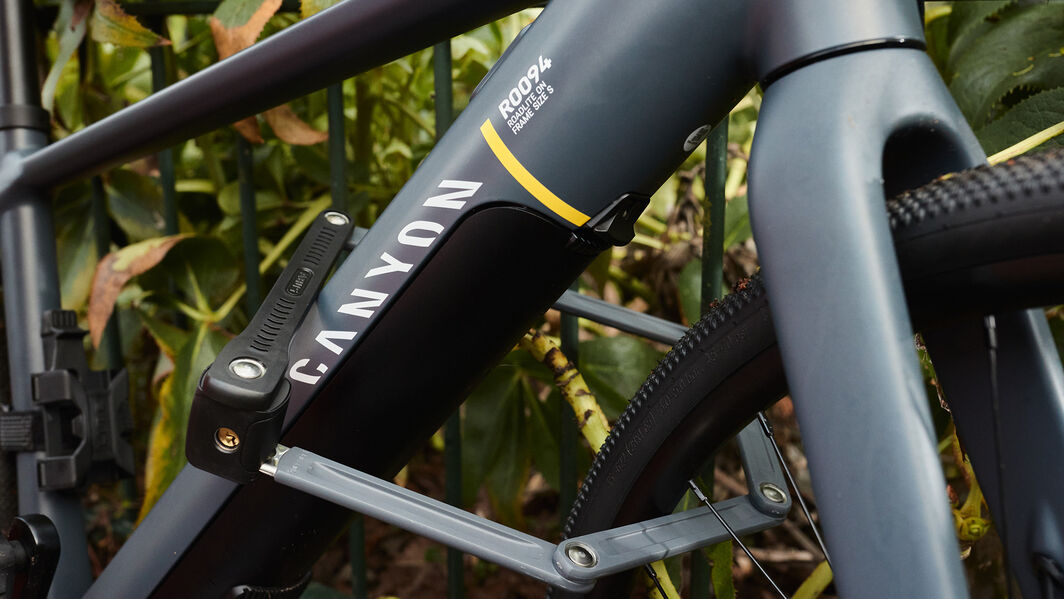 Is my bike lock secure enough?
Different situations require different bike locks. Ask yourself these questions:
How much is my bike worth?
How long am I leaving it unattended?
Where am I leaving it?



The first question is multifaceted. Your bike may be next to worthless in monetary terms. If you rely on it for your job, getting your kids to school or any other important responsibility, it could be worth much more to you and your life.
Leaving your bike outside overnight carries higher risk than nipping into a shop for five minutes. Naturally, a sturdier lock is better suited for higher risk settings.
Finally, a good indicator of risk is the location your bike is stored. A small countryside village is far less risky than a bustling city centre or university campus.
When you've balanced these three factors, you'll be able to decide which bike lock you need.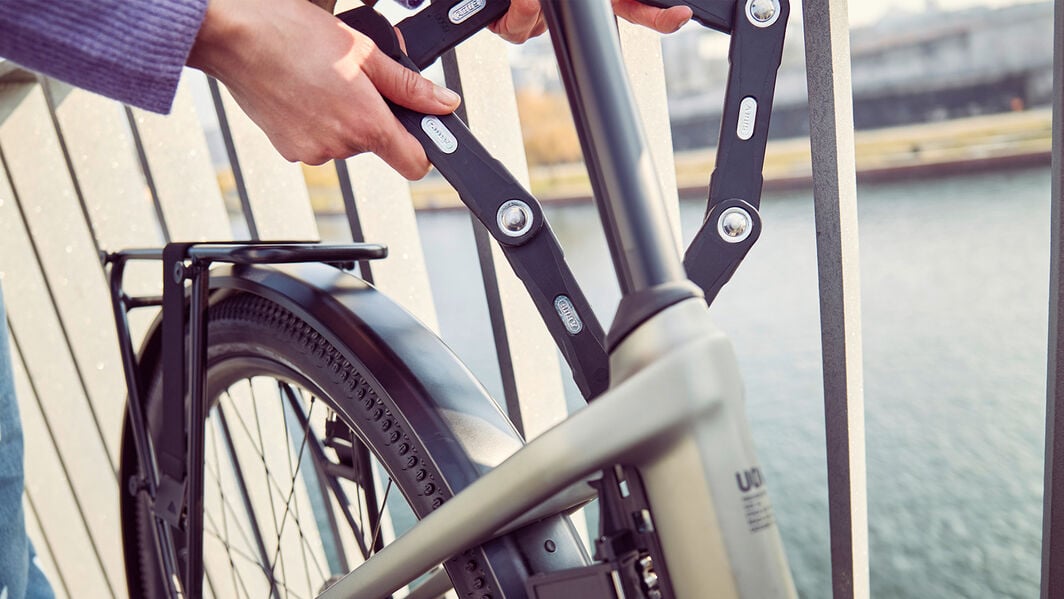 Which bike lock is best for me?
If you store your bike in a rural village or somewhere quiet for a couple of hours at a time, a low level bike lock will be sufficient. Look for bike locks with a security level between 1-4.
If you park your bike in the city or overnight, you'll need to look for a bike lock with high security. The ABUS Bordo range of locks are a great option here.
One neat feature of our Precede:ON electric bike is the ability to use the same key for the battery as your ABUS lock. It's also possible to use the same key for multiple locks. This is particularly helpful if you're riding with your family or friends and want to keep things simple when you lock your bikes up.
It's never a bad idea to overestimate the kind of lock you need. Using a secondary medium security lock alongside a low or high security bike lock gives would-be thieves an additional obstacle if they like the look of your bike.
Another important consideration is how you intend to carry the lock around with you. Stashing a big D-Lock in your cycling jersey pocket is about as practical as it is comfortable. Commuting with a backpack allows you to carry a bigger lock comfortably.
Ask yourself this: What is the point of skimping on a cheap lock if it does not offer sufficient protection, the bike is stolen and the subsequent costs are much higher?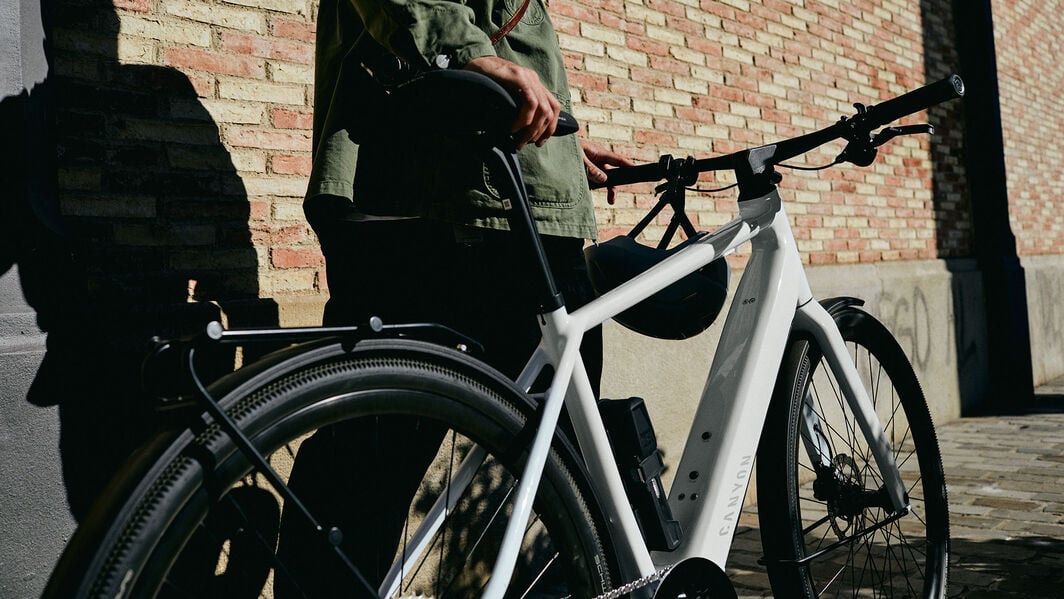 Tips for buying bike locks
As we have established, not all locks were created equally. When you're shopping for a new bike lock, look out for these features:



Security level: high security level means it's suitable for locking high-quality bikes.
Weak lock cylinder: more and more professional thieves carry specialist tools for lock picking. Locks with a round key are very easy to pick, so invest in a high security bike lock with a high-quality lock cylinder.
Certification: only the best security products pass the rigorous tests performed by international testing institutes. You can find these certifications on the packaging of your lock.
Ice spray resistant: another trick to quickly unlock a cheap bicycle lock is to use ice spray. High-quality locks are resistant to this and have a seal of approval.
Conclusion
The best piece of advice we can give is to consider a bike lock an investment rather than an expense.
Study the security levels and ensure your lock can protect against theft in the most common places you will leave your bike unattended.
Once you've decided on the best bike lock for your bike(s), learn how to lock your bike properly. You can then be reassured your bike will still be there when you return.
Leaving your bike unattended for any amount of time is nerve-racking. Using our top bike security tips below, you can ensure your bike is safe from would-be thieves.