Grail or Grizl: Which gravel bike is best for you?
Having expanded our range of gravel bikes, we've sat down to look at the similarities between the Canyon Grail and Canyon Grizl so that you can get the right bike for you.
Cast your minds back to 2018 when the Canyon Grail took the world by storm. Gravel specific bikes were considered somewhat of a novelty and the double-decker handlebar certainly raised eyebrows. Fast-forward to today though and you'll realise that gravel bikes are here to stay so much so they're a staple in many bike garages around the world.

Since the initial foray into the gravel world, we've listened, learned and launched another steed on which you can conquer just about anything the roads and trails throw at you. Enter the Canyon Grizl.

Now, with two dedicated gravel bikes and years of delving off the beaten track ahead of you, you're probably wondering whether to go for the Grail or the Grizl. Well, let's find out the difference between them, so that you can choose the best bike for your style of riding.

What is the best gravel bike for you?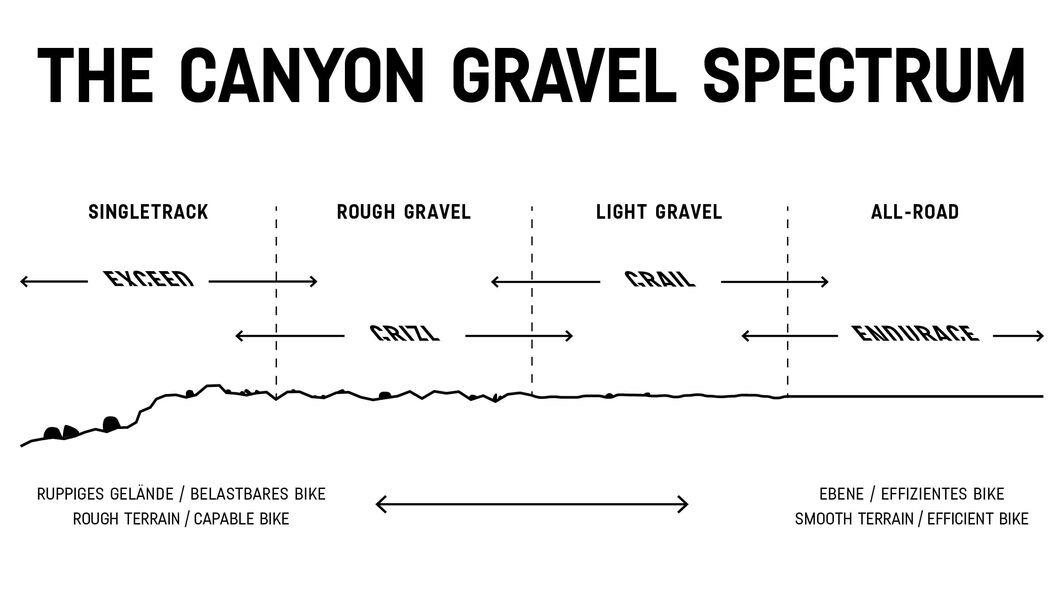 Tyre Clearance
When you're riding gravel and rocky terrain, you want to be comfortable and wide tyres take the brunt of the lumps and bumps to give you a smoother ride. The first major difference you'll notice between the two bikes is tyre clearance. The Grizl is much more at home on harsh terrain than the Grail. While the Grail's 40 mm tyres make it the ideal choice if you want to mix your road riding with a bit of gravel, the Grizl's standard 45mm tyres really enable you to explore your wildest local trails for the ultimate adventure.

Over the years, our colleagues in the mountain bike department have passionately debated the benefits of various wheel sizes to the rider. Thankfully, most mountain bikers are in agreement that bigger wheels are faster and roll better. However, we're big fans of creating a bike that handles proportionally to your body size. For this reason, smaller Grail and Grizl bikes (2XS and XS) come with a 650B setup, while the rest of the fleet are equipped with 700C wheels.

Despite the wheel size difference, the maximum tyre clearance is the same: 50 mm.
Off-Road Bikepacking Adventures
For a long time, the Canyon Grail has been the bike of choice for overnight bikepacking trips because of its capability to ride most surfaces very well. You can strap a load of bikepacking bags to the frame and ride to your heart's content. Lightweight and compact bikepacking gear means anything is possible.

What if you want to avoid traffic and escape on an off-grid adventure though?

This is where the Grizl comes in. With the optimum number of mounting points, the Grizl can carry everything you need for a few days away from your creature comforts. The fork has three mounting points for gear cages or extra water bottles. Within the main frame triangle, you'll find mounts for a more stable top tube bag as well as a third bottle cage underneath the downtube (except CF SLX models).

For the launch of the Grizl, we collaborated with renowned bikepacking bag experts Apidura for a unique set of Grizl-specific bags that'll get you started with your adventure.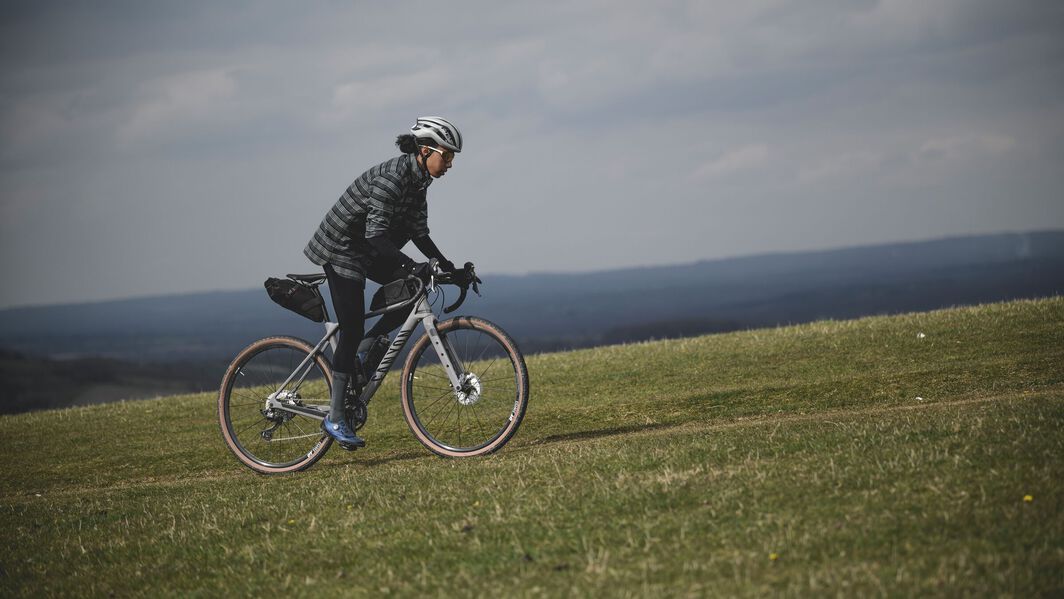 Geometry
Rough terrain requires stability, responsiveness and clearance for wider tyres. We launched the Grail with an incredibly balanced geometry to enable you to ride fast on the tarmac with the ability to cope with gravel and more technical surfaces. A more upright position while riding promotes comfort and control, two very important qualities in gravel bikes.

Why change a good thing, right? Both the Grail and the Grizl sport a longer wheelbase than their road bike cousins for increased stability on the rough stuff. While we've kept the double-decker handlebar exclusively for the Grail, the Grizl runs wider bars for better responsiveness. As the trails get more technical, the Grizl roars back.
A gravel bike with a dropper post?
You heard right! The Grizl is compatible with a dropper post should you wish to delve even further into the world of off-road riding. They're great for descending and many mountain bikers wouldn't be without one. Dropper posts allow you to shift your weight even further over the rear wheel for better balance and stability over technical terrain.

A loaded bike can be cumbersome to control if the weight isn't distributed evenly. On fast technical descents, you'll feel more confident without the saddle hindering movement around the bike.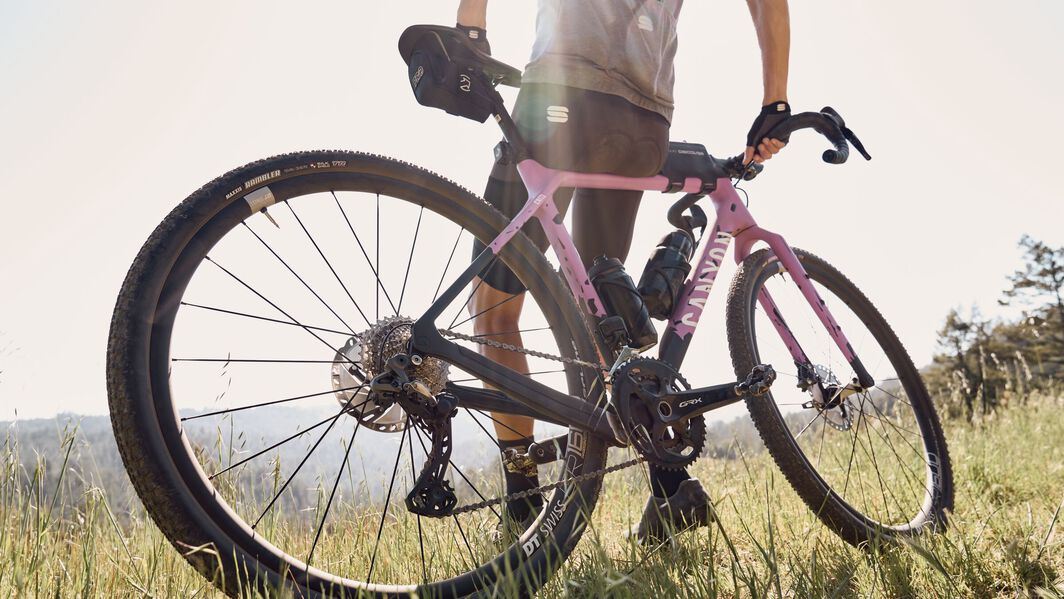 Exciting adventures begin here
If you thought we were done revolutionising gravel riding with dropper posts, we've got more where that came from.

We've all made route blunders and ended up on a segment of singletrack we didn't expect. What if we told you that you can switch your rigid fork for a suspension fork and enjoy the unexpected like never before?

Some will say the Grizl could be considered a drop bar mountain bike but all we'll say is there's not much this bike can't do. If you do end up switching your fork, tag us in your pictures on social media - we'd love to see what this bike is capable of out in the wild.
Which gravel bike is best for me?
All things considered, you really can't go wrong with either bike. Of course we love them both equally but we know where their strengths lie.
Get the Grail if you need...
A truly lightweight setup
A bike to bridge the gap between tarmac and trail
A bike for high performance, year-round riding in all conditions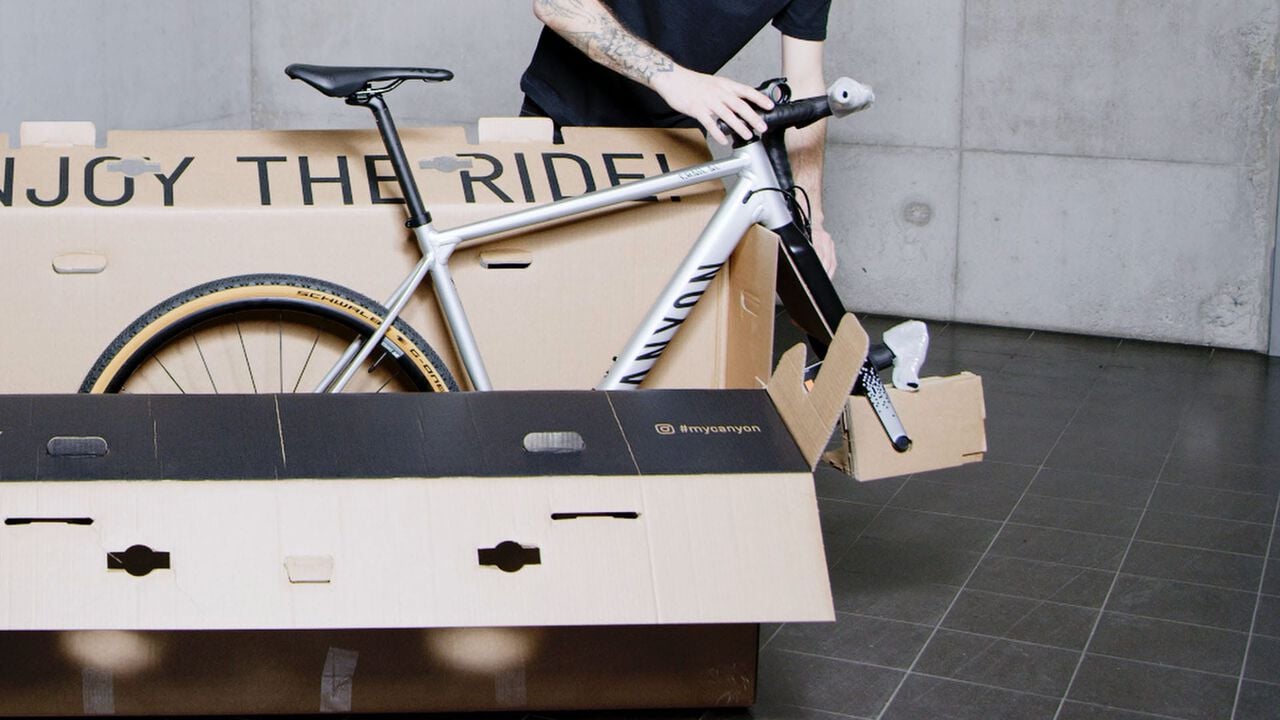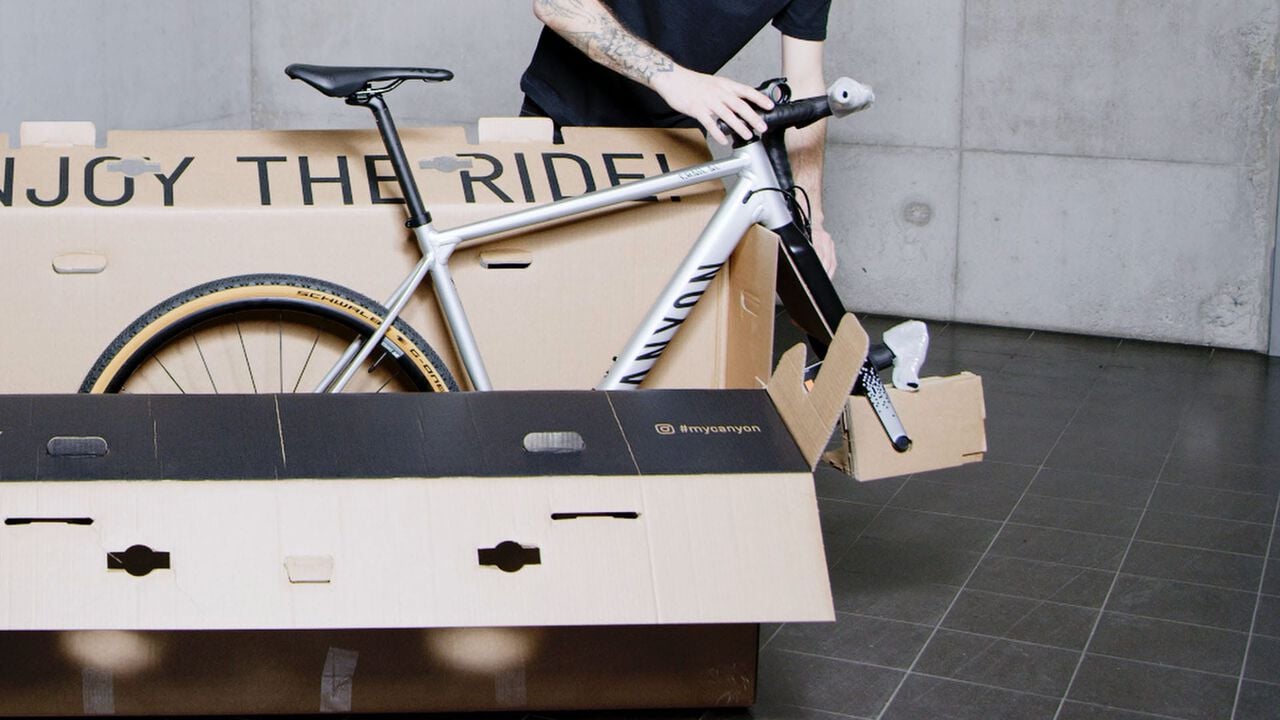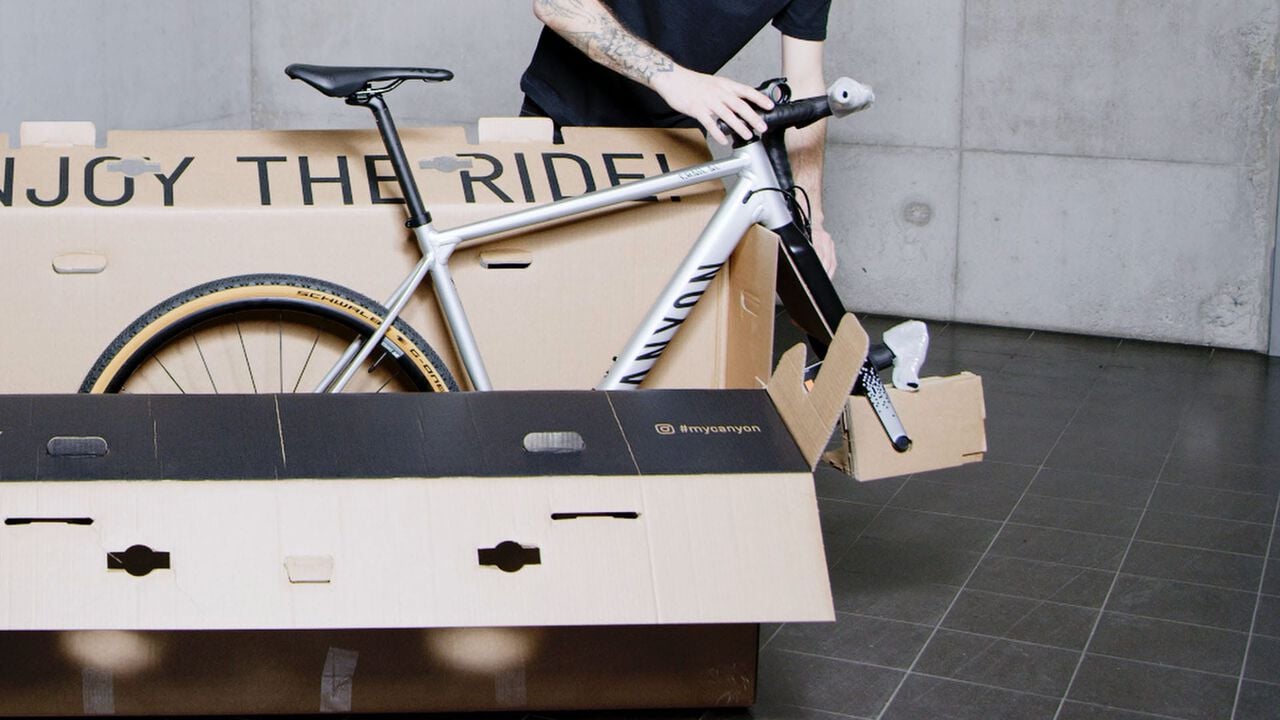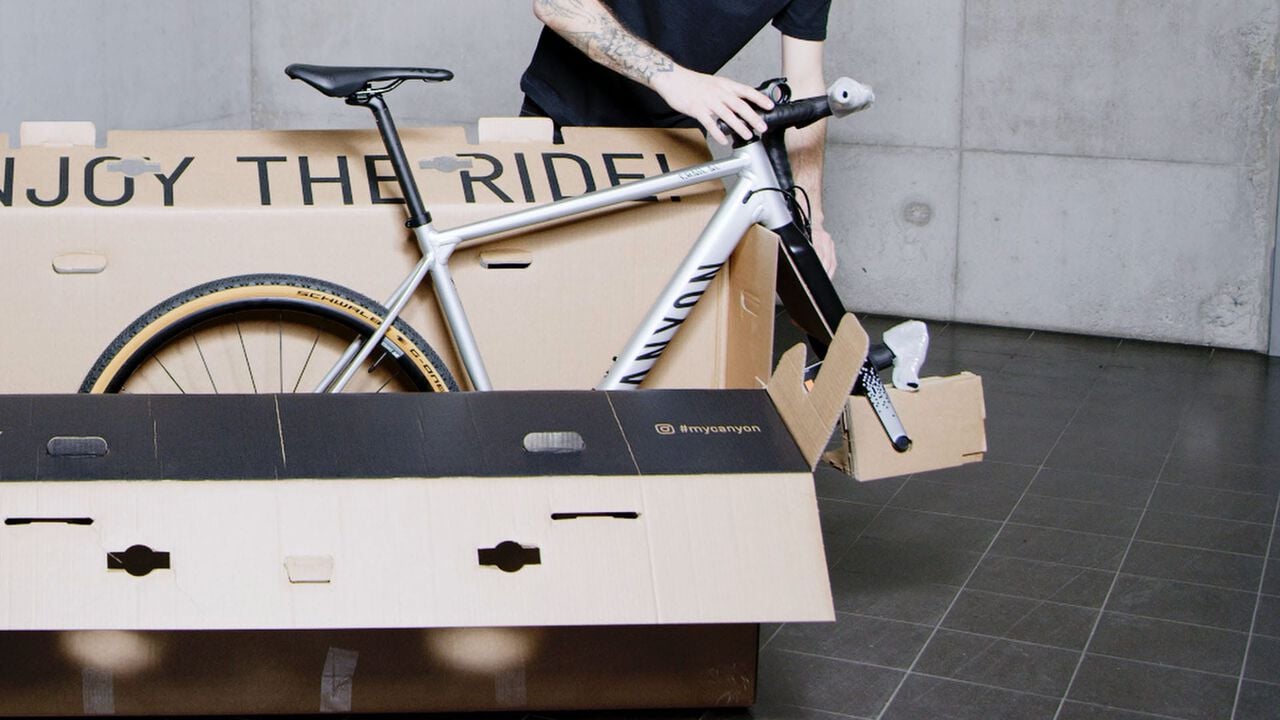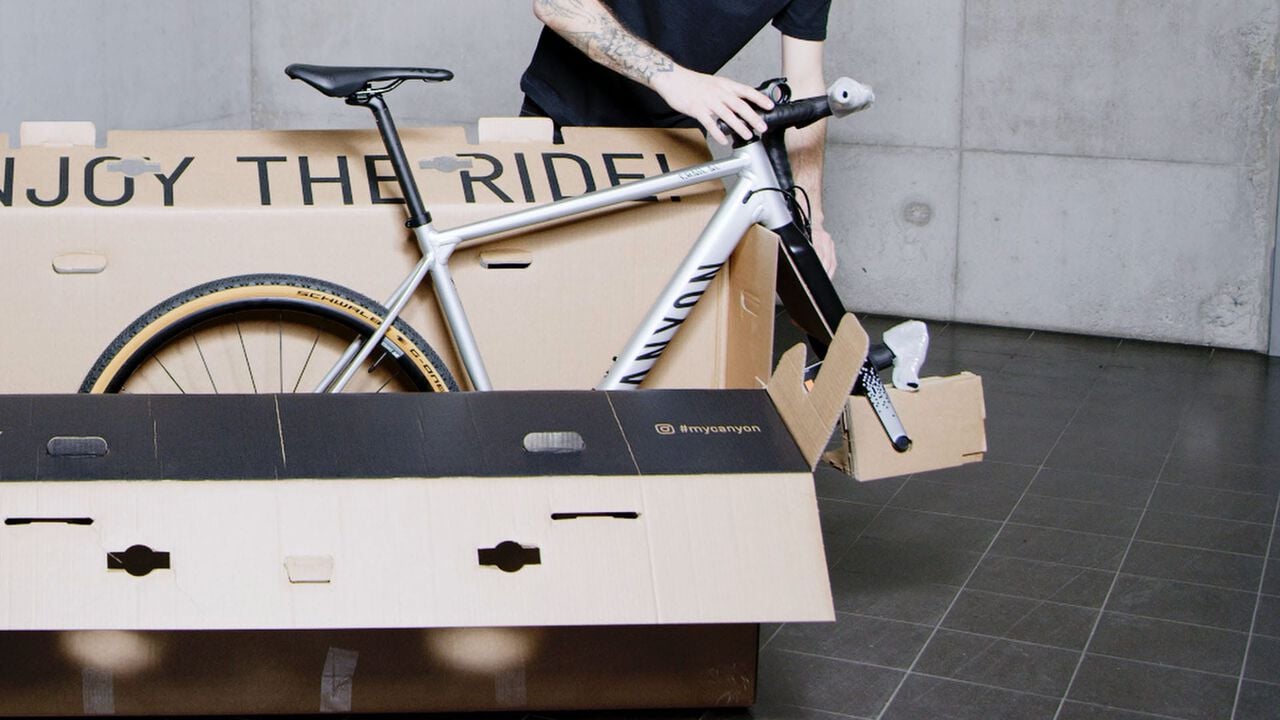 Get the Grizl if you need…
To carry a lot of kit
A bike to take you on off-grid adventures for days at a time
A bike that can really handle rough gravel tracks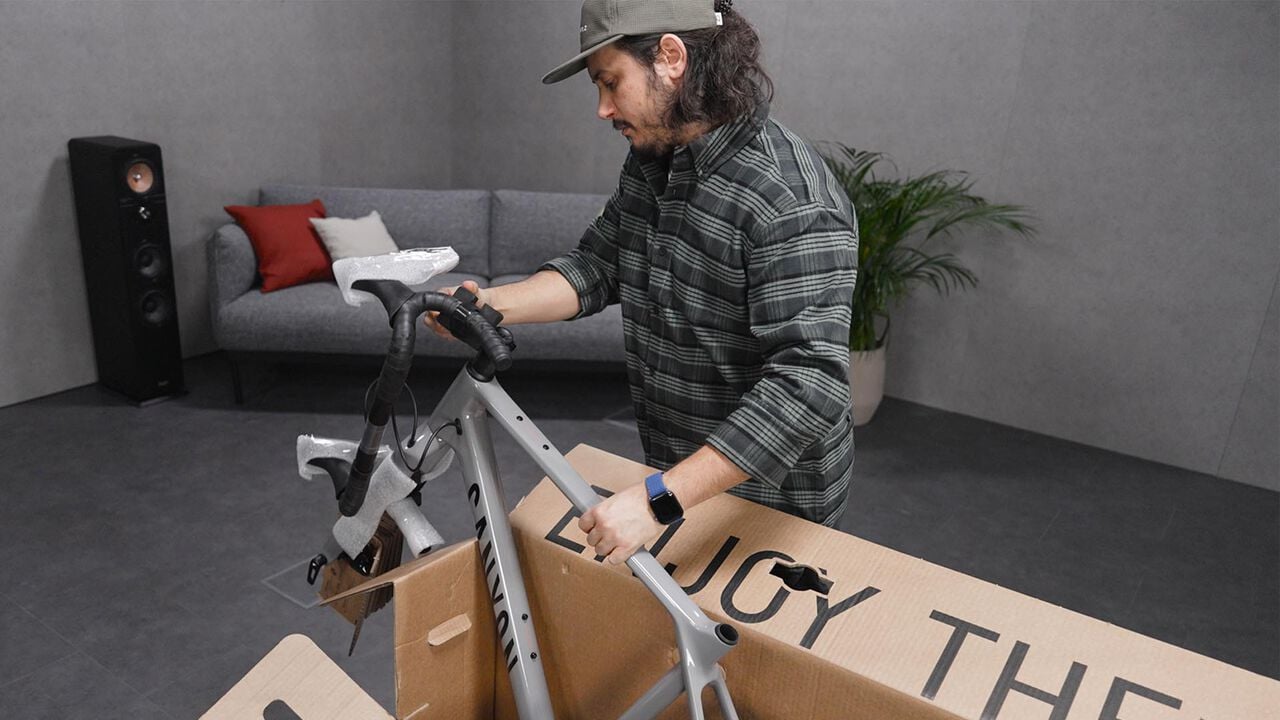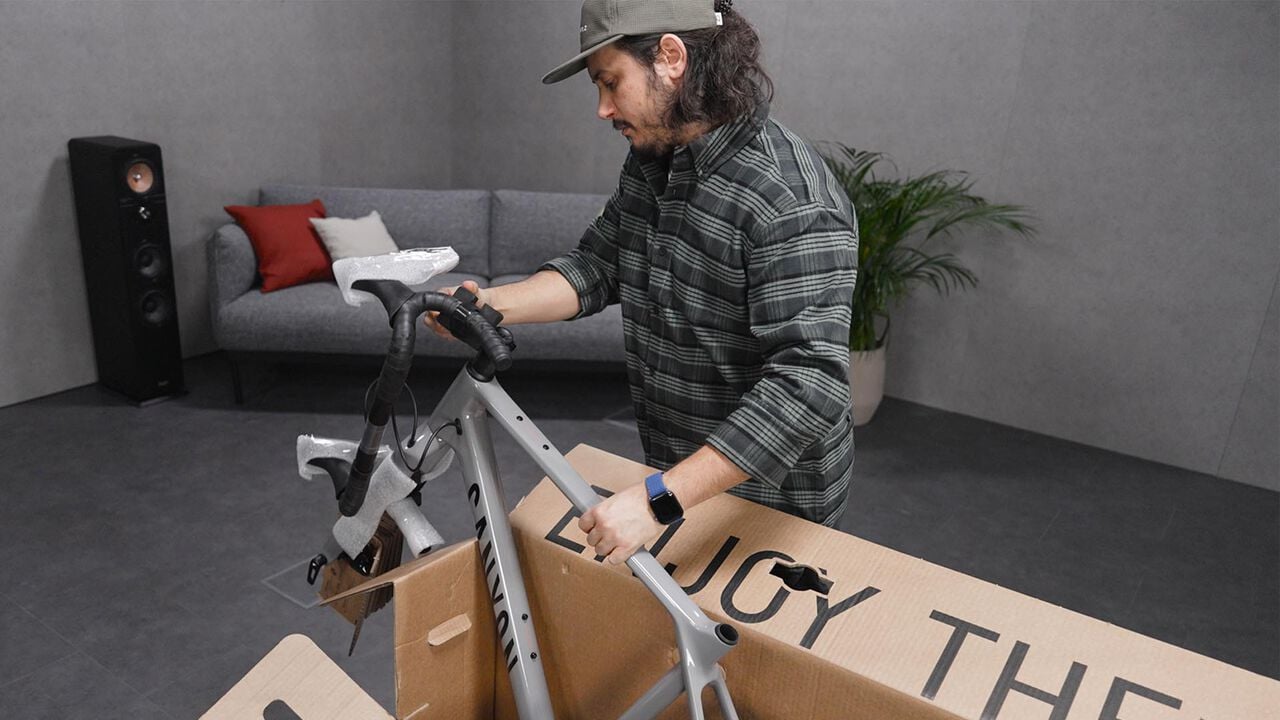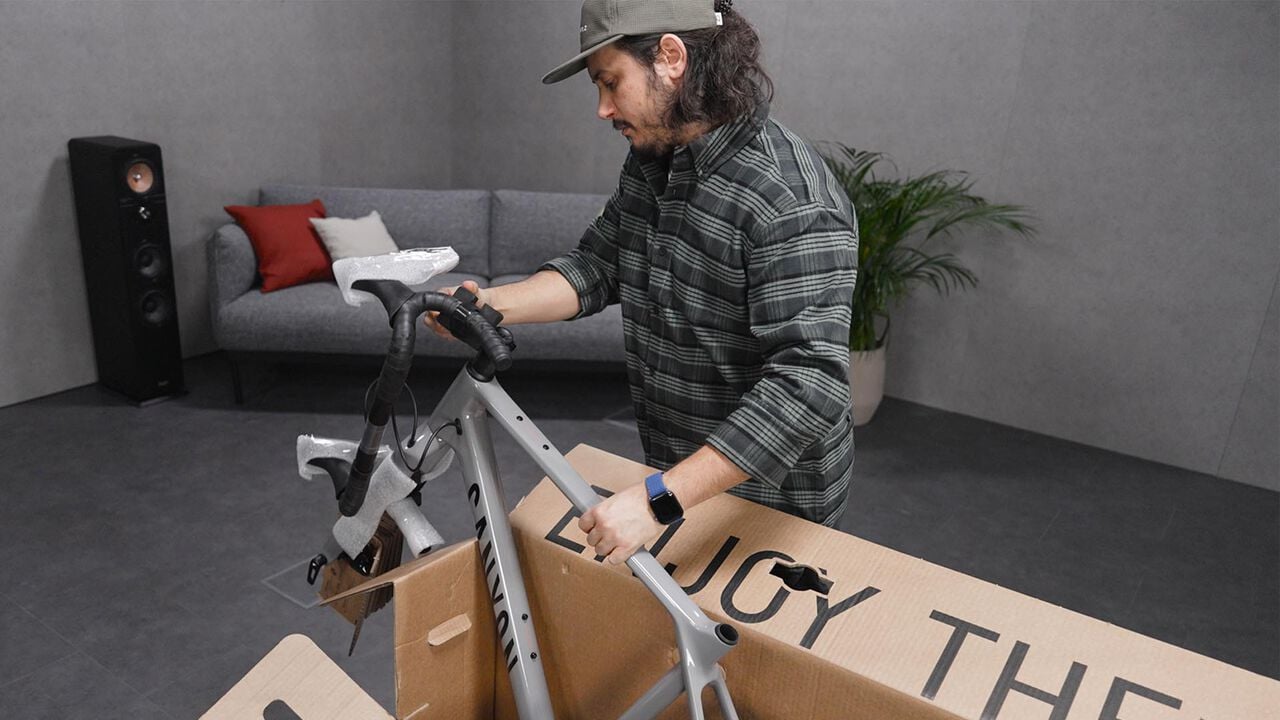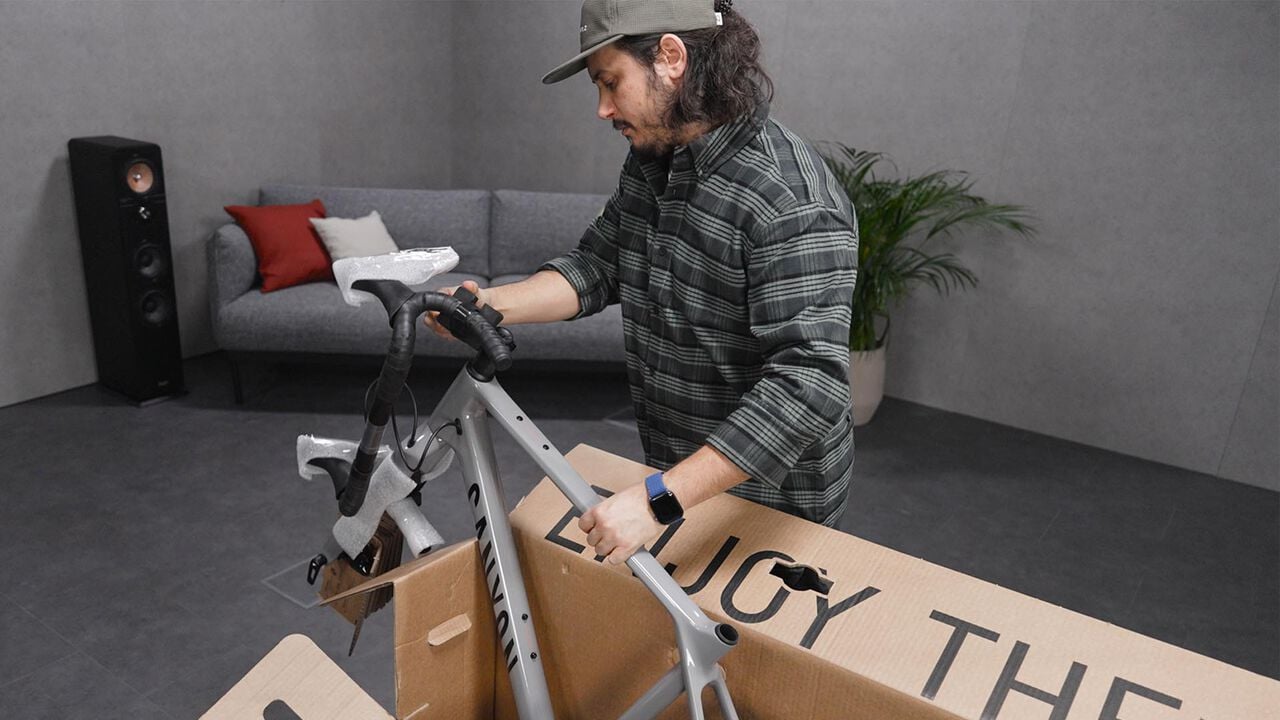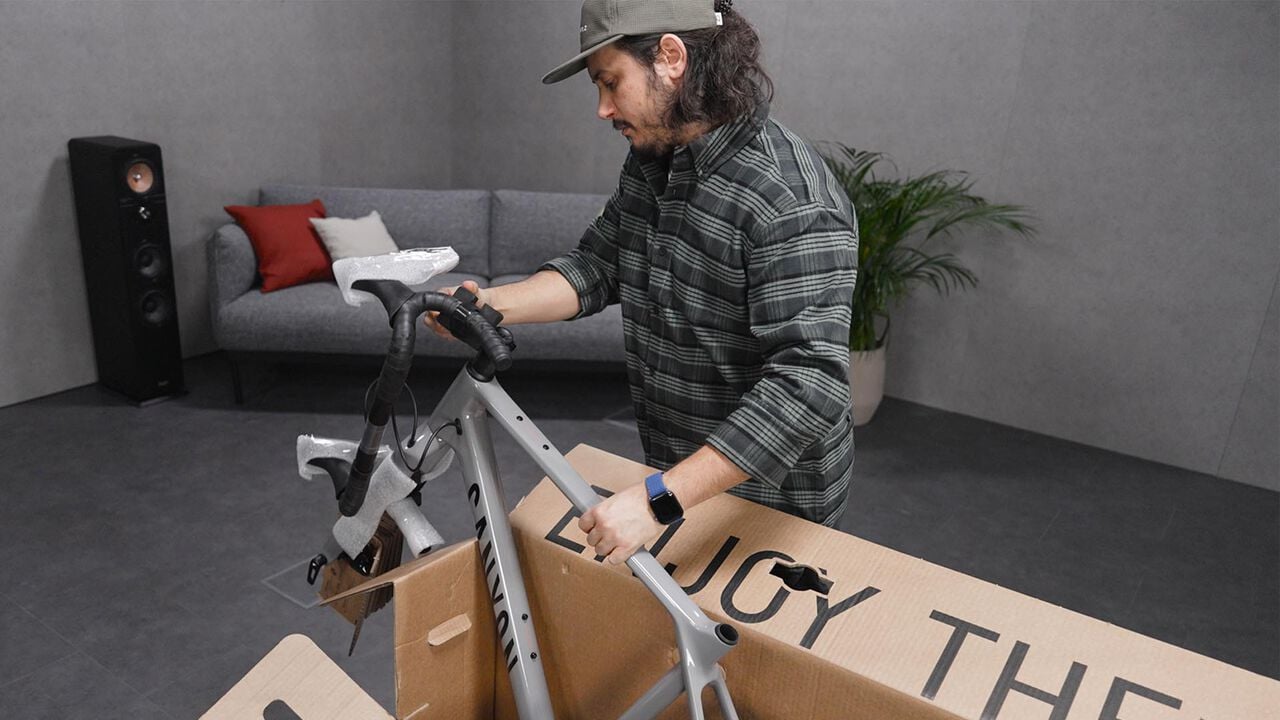 | | Grail | Grizl |
| --- | --- | --- |
| Road Speed | | |
| Off-Road Speed | | |
| Compatible with dropper seatpost | | |
| Tyres | Up to 42 mm | Up to 50 mm |
| Fork and Top Tube Mounts | | |
| CF SLX frame weight (size M) | 830g | 950g |
From gravel bikes and hardtails to full-suspension and fat tire rigs, a lot of bicycles can be used for adventure, but which ones fit the bill best?