Canyon Speedmax Seat Post Bottle Adapter
Color only available to members. Register .
Availability:
Delivery within 3-10 working days
Current delivery times information.
Read more
If you're not 100% satisfied with your Gear purchase, return it within 30 days in an unused condition for a full refund. The 30 day period starts once you receive your goods and is complied with by return of the goods to us within 30 days.

We take responsibility for defective products. If you notice any inherent issues with your Gear within a two-year time frame of receipt, please fill out a Guarantee Request under Customer Service below.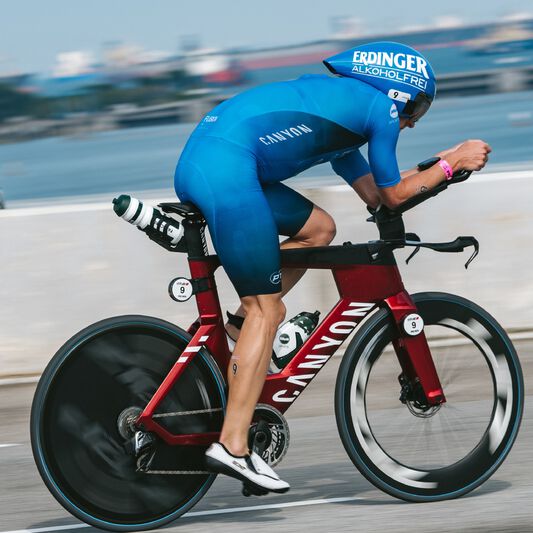 Canyon Speedmax Seat Post Bottle Adapter An updated version of our proven Tri Bottle Adapter, the updated Canyon GP0221 Speedmax Tri Bottle Adapter is proof that hydration and nutrition does not have to come at the cost of aerodynamics. Offering three separate mounting options, all placed in central positions for aero optimization, this adapter lets you store sufficient liquid on the bike to keep your focus on putting out the power even over long distances.

The central mounting option of only one bottle cage is not compatible with the Canyon Bottle Cage CF SL.
Average customer rating
4.4 out of 5
9 customers reviewed