Oakley Sutro S Prizm Trail Glasses
Color only available to members. Register .
Availability:
Delivery within 3-10 working days
Current delivery times information.
Read more
If you're not 100% satisfied with your Gear purchase, return it within 30 days in an unused condition for a full refund. The 30 day period starts once you receive your goods and is complied with by return of the goods to us within 30 days.

We take responsibility for defective products. If you notice any inherent issues with your Gear within a two-year time frame of receipt, please fill out a Guarantee Request under Customer Service below.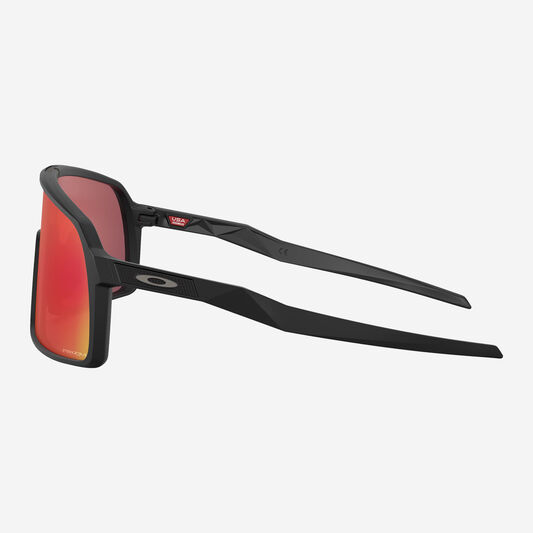 Oakley Sutro S Prizm Trail Glasses A scaled down version of the original Sutros, the Oakley Sutro Prizm S Trail Torch sunglasses offer all the performance and features of the original model but in a reduced size to cater for smaller head shapes. With their large Prizm Trail Torch lens, these sunglasses offer a huge field of vision and 35% light transmission. The Prizm lens is designed to increase color and contrast allowing you to see more detail while the O-Matter frame is lightweight and durable. Oakley's Unobtanium nose pads enhance comfort and performance, increasing their grip with sweat.
Features
Trail Torch lens colour, 35% light transmission
Scaled down version of original size Sutro
UV protection
Prizm technology enhances colour, contrast and clarity
O-Matter frame construction
Contents
1 x Oakley Sutro S Prizm Trail Glasses
We're in Control
Our business model gives us the advantage of knowing exactly where our products come from, how they are made and what they are capable of. Canyon products are exclusively available at Canyon.com, so you can trust the quality you are getting.
Disclaimer
Subject to technical modification without notice. Errors and omissions excepted.
Ready-to-ride Delivery
With Ready-to-ride Delivery, pro mechanics will ship, assemble, and set up your e-bike.