Canyon Speedmax Armrest Upgrade Kit
Current delivery times information.
Read more
If you're not 100% satisfied with your Gear purchase, return it within 30 days in an unused condition for a full refund. The 30 day period starts once you receive your goods and is complied with by return of the goods to us within 30 days.

We take responsibility for defective products. If you notice any inherent issues with your Gear within a two-year time frame of receipt, please fill out a Guarantee Request under Customer Service below.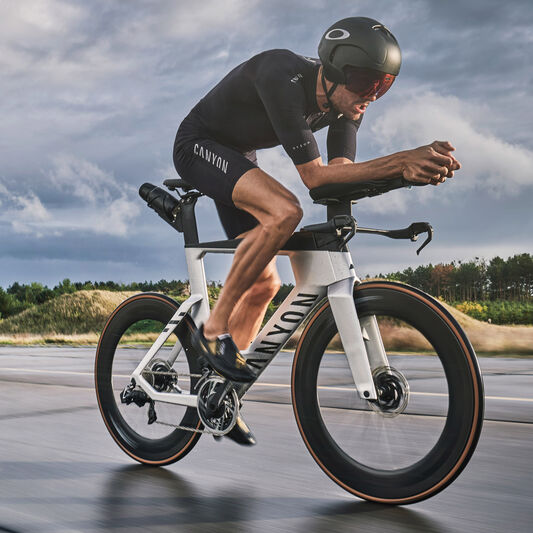 Canyon Speedmax Armrest Upgrade Kit Designed for use with the new Speedmax platforms and developed in close collaboration with our professional riders, the Canyon Pro-Armrest-Kit lets you ride like the pro's, utilizing an enlarged contact surface for maximum grip and increased control of the bike at high speeds. Comfortable and ergonomically optimized, the Ergon arm pads reduce pressure and fatigue, increasing grip, even in poor conditions, as you focus on putting out the power.
Average customer rating
4.8 out of 5
5 customers reviewed
Features
Developed with our pro riders
Enlarged contact surface for maximum grip and control of the bike - even at high speed
Ergon arm pads are ergonomically optimized, reducing pressure and fatigue on the arms and increasing grip even in poor conditions