Canyon V13 Stem
Color:

black

Color:

black/white

Color only available to members. Register .
Color only available to members. Register .
Current delivery times information.
Read more
If you're not 100% satisfied with your Gear purchase, return it within 30 days in an unused condition for a full refund. The 30 day period starts once you receive your goods and is complied with by return of the goods to us within 30 days.

We take responsibility for defective products. If you notice any inherent issues with your Gear within a two-year time frame of receipt, please fill out a Guarantee Request under Customer Service below.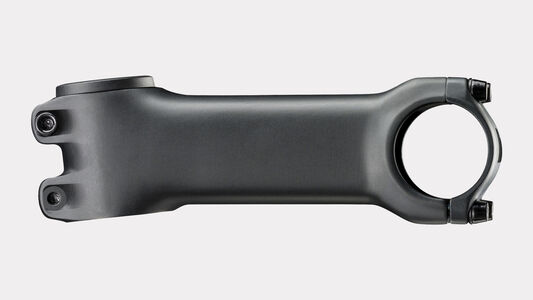 Canyon V13 Stem The square cross-sectional profile on V13 road bike stems guarantees a solid transition between the handlebars and the fork shaft. Together with the handlebar clamp design, we have been able to increase torsional stiffness by up to 40%. Vertical flex is still enabled to ensure more rider comfort, however, under increased loads from sprinting or climbing out of the saddle, the whole front end remains perfectly stiff to transfer all power. The stem top cap is not included!
Average customer rating
4.7 out of 5
113 customers reviewed
Features
Category 2 road stem
High-quality aluminium material
New clamping concept
Extra-durable screws with reinforced hexagon sockets
Square cross-sectional profile
Details
Length: 80 / 90 / 100 / 110 / 120 or 130 mm
Angle: +/- 6⁰
Fork Shaft: 1 1/4″
Category: 2
Weight: 80 mm (143 g) / 90 mm (148g) / 100 mm (153 g) / 110 mm (158 g) / 120 mm (163 g) / 130 mm (168 g)
Material: AL-7050
Model Name: V13-15