Canyon CLLCTV welcomes Gabriel Wibmer
You can never have too much Wibmer - Canyon CLLCTV welcomes Gabriel Wibmer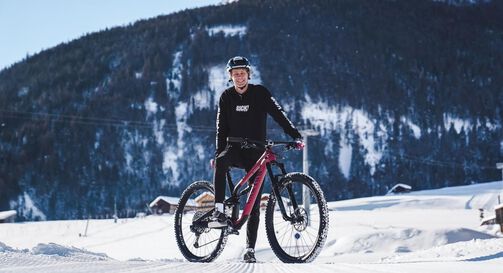 While his own idols include other CLLCTV riders like US motocross star Ken Roczen and Cousin Fabio, if you look closely, you can see that Gabriel Wibmer is forging his own path. At the age of 18, the East Tyrolean born freeride and trials rider is already making an impact on the MTB world. In January 2020 we had the pleasure of welcoming Fabio Wibmer to our family, and today, one year on, we proudly say: Welcome to the Canyon CLLCTV, Gabriel Wibmer!

Like his cousin, the young Austrian loves to mix things up on his MTB. Whether it's trials, freeride or downhill riding- Gabriel is always full gas! His weapons of choice will include the Spectral, Sender and Torque models as well as our groundbreaking Trials bike (currently under development), meaning Gabriel has all the tools he needs to develop his mind-blowing skills. "We are hugely excited that Gabriel is joining his cousin,Fabio, in the Canyon family. Gabriel's creativity and skill on the bike stand out for us - and his positive attitude to riding make him a great fit for the Canyon CLLCTV. We can't wait to start working together and look forward to seeing what he gets up to in 2021 and beyond", says Jack Noy, Brand Manager MTB Gravity about the new addition to the CLLCTV roster. And Gabriel himself can't wait to put his new fleet of bikes to the test either. "The anticipation of working with Canyon is huge. I can hardly wait to ride the trials bike and I'm very happy that Canyon has a suitable bike for every discipline I do – the trials bike, the Spectral, the Freeride as well as the DH bike and many more – that's a dream coming true."

We look forward to working with Gabriel Wibmer and wish him all the best for the 2021 premiere season!


Rumours are spreading. About a mountain biker with incredible abilities. They say he's broken the sound barrier. That he can ride on water. And that's just the start…