The Dude, the husky, and the mountains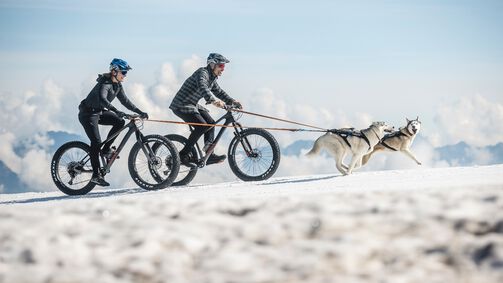 Think of the Dude as a monster truck on two wheels. With its oversized chunky tyres and carefully selected component options – including rigid carbon fork and 120 mm front travel models – it gives you huge traction and momentum on surfaces where other mountain bikes don't stand a chance.

In short, it's a versatile bike ready for any adventure you can imagine. From the everyday to the extreme. So, when it came to shooting our Dude launch campaign, we needed something fitting... Ideally with high-Alpine vistas, snow, pure nature – and of course, plenty action to boot. To fit the bill, we got our long-time pro rider Tibor Simai on board, along with his companion, Lotta the husky. Tibor grew up skijöring as a child, going on frequent trips with his father: and now he's made the transition to bikejöring.

Never heard of bikejöring? It's one of the most popular dog mushing sports around – think sledding, but on two wheels. It's great fun and beneficial especially for energetic dogs like huskies. In bikejöring, the rider must actively power the bike along with the dog – you absolutely must keep pedalling, so the dog isn't overworked. With this in mind, Tibor has some advice for riders interested in trying it out: "It's best to be cautious before giving it a go. I recommend attending a dog school where you can learn how to properly interact with the dog, rather than simply 'bribing' it with treats." This is a very fast, dynamic sport that places high physical and mental demands on rider and animal.

Since the dog runs out front, you can only guide it using commands. "You can see when your dog points its ear in a different position, and you should know immediately what to do" Tibor says. Because of the relatively high speeds, you must constantly monitor the dog's reactions. If you don't, it's easy to crash, so maximum concentration is always required. It takes some practice, but when you have it down, it's a fresh activity that lets you get out into nature and strengthens the bond between you and your companion.


When I'm on the fatbike, I can just switch off.

Tibor Simai
To get an insight into this fascinating style of riding, we sent Canyon CLLCTV Enduro pro rider Ines Thoma and photographer Markus Greber to ride with Tibor. The Eastern Alps were the perfect location, with plenty snow and pristine natural landscapes. Tibor, a self-confessed bike addict, cherishes the new freedom that he gets out on the fatbike: "When I'm on the fatbike, I can just switch off. This winter I'm ready to ride again – but only together with Lotta." After a serious foot injury in 2015, he initially gave up mountain biking for two years. A change that's almost impossible to imagine, when you consider that mountain biking was his life for such a long time as a former BMX racer, pro 4X rider, freeride mountain biker, and long-time Canyon team rider and brand ambassador from 2007 to 2015. The weather played its part, and fun was had by all – riders and dogs alike. You can see the results for yourself. Just take a look at these incredible shots: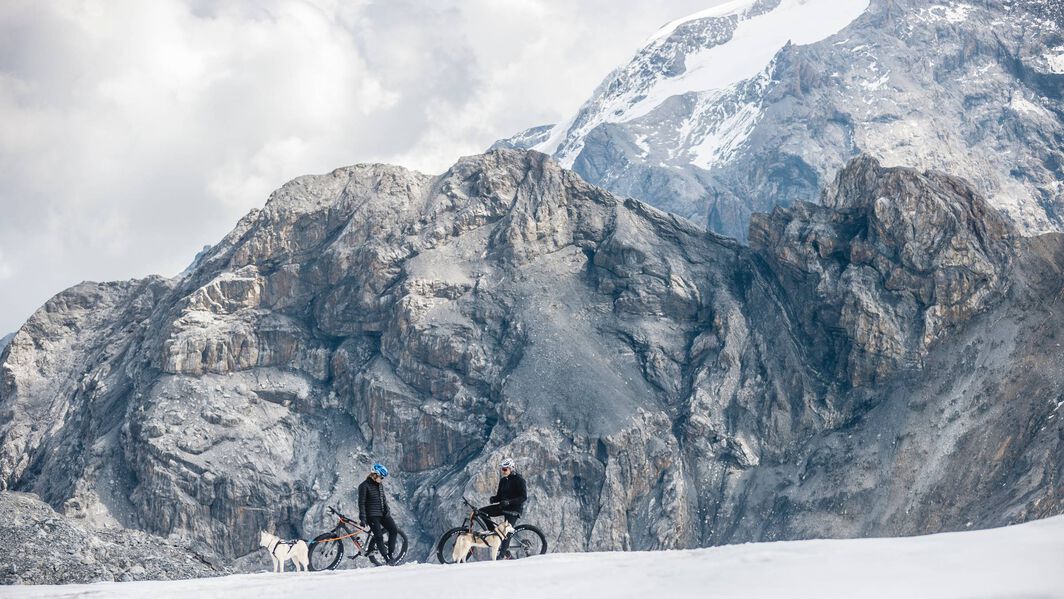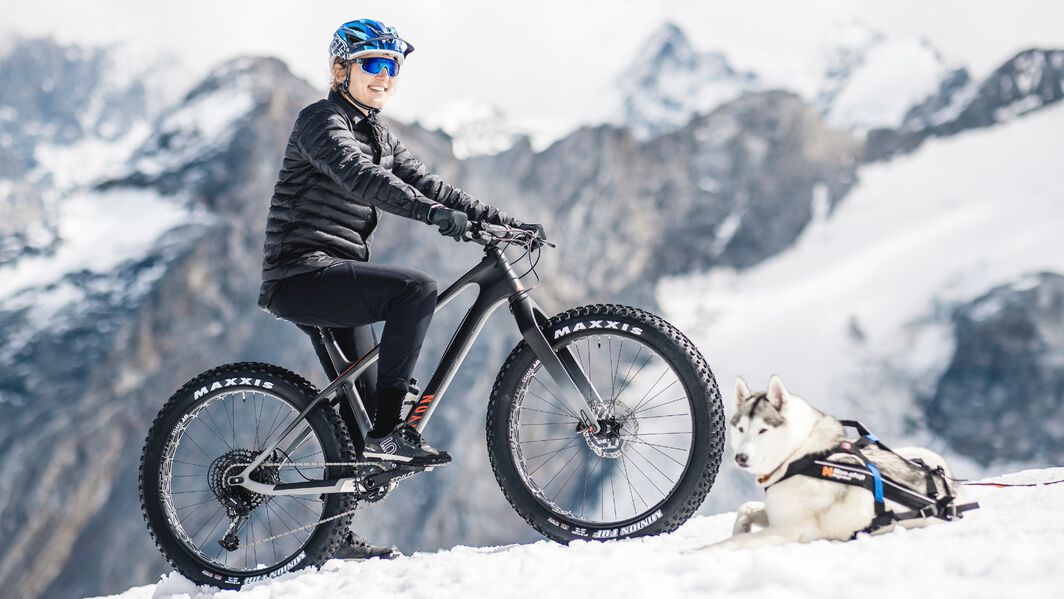 But you don't have to go all the way to the Alps to start your next adventure. You can also start out right from your doorstep. All you need is a bit of creativity and the Dude, our fatbike. Over snow, loose gravel, or sand – it's a bike built for adventure in the most inaccessible landscapes. Where you ride, and how you ride: we'll leave that part up to you.
About the author

Padraig Croke

Padraig Croke is an Irish graphic designer, photographer, writer, and podcaster who is passionate about the outdoors and bushcraft. Based in Scandinavia, he hosts the Trial by Fire podcast, interviewing leading experts in outdoor pursuits.
27.5", 29er or mullet bike setup? Let's take a look at the pros and cons!